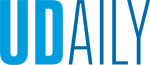 Sean's House: youtube.com/watch?v=gyhaIjqmsjA
Bringing mental health into the light
Article by Kelly Bothum Photos and video by Ashley Barnas November 19, 2020
Peer 24 specialists offering mental health support at Sean's House
Long before the coronavirus (COVID-19) pandemic erupted this year, there were signs of a mental health crisis brewing on college campuses nationwide. Percentages of undergraduate and graduate students reporting symptoms of depression, stress and anxiety have long been on the rise, and this year's academic, social and financial upheaval on college campuses as a result of the pandemic has only added to the struggle.
A spring 2020 survey by the Healthy Minds Network on the impact of COVID-19 on college student wellbeing nationwide noted a higher proportion of students reporting their mental health was negatively impacting their academic performance. In June, a report from the Centers for Disease Control and Prevention found that one in four people between 18 and 24 years old had seriously considered suicide in the last 30 days. Compounding the issue, 60% of the more than 18,000 respondents to the Healthy Minds survey said the pandemic has made it more difficult for them to access mental health care.
A peer-based mental health program developed in collaboration with the University of Delaware, the state of Delaware and local mental health advocates hopes to increase access to services and reduce the stigma around mental illness.
Peer 24 is a behavioral health initiative that began in the fall with more than two dozen UD students who have been trained to help other people their age with mental health or substance abuse issues. These peer support specialists have a special interest in helping others succeed — they also have successfully navigated their own mental health or substance abuse experiences.
"The University provides several options to students who need mental health support and services. Peer 24 does not replace those necessary, clinical supports, but rather offers a complementary service to students who may just need someone with lived experience to talk to and confide in," said Rita Landgraf, director of the Partnership for Health Communities, who serves as the strategic lead for the initiative and who developed a similar peer model for those with behavioral health issues while cabinet secretary for the Delaware Department of Health and Social Services. "We still see a stigma associated with mental health needs, so the goal is to provide a safe, welcoming place for students to go and talk to a peer to help work through challenges, while also breaking down that stigma."
Over the summer, the first cohort of Peer 24 volunteers underwent training through the Mental Health Association of Delaware, which also created the state of Delaware's peer specialist certification program, said Mari Fischer, manager of operations and external relations for the School of Nursing, who has coordinated the project with Cathy Heilferty, associate professor of nursing. There also are plans for the peer training to be developed into an elective class.
"I think the best part of peer-to-peer support is that it is rooted in lived experience and that we can use our stories of mental health struggles and recovery to inspire others," said Liz Steenkamer, a junior nursing major and Peer 24 specialist. "I think college students need to know that it is OK to not be OK and that there will always help if you reach out for it."
Building a network of support
The peer-to-peer support will complement other critical resources also being developed in Newark with a focus on meeting more of the behavioral health needs of people ages 14 to 24 and helping them access the resources they need. In October, the SL24: Unlocke the Light Foundation opened Sean's House, a support center dedicated to providing round the clock help for young people with mental health issues. Already, more than 300 young people have visited.
Peer 24 support specialists are working out of Sean's House, named for the late UD alumnus Sean Locke, a member of the Blue Hens basketball team who took his own life in 2018 just weeks before his 24th birthday. Sean's House, at 136 W. Main St., is the home where Locke lived for three years while a student at UD.
"It was very important for us to create a place where young adults can talk to other young adults who have lived that experience. Because Sean never had that conversation. He never felt that he could open up about the struggles that he was going through," said Chris Locke, Sean's dad. "This is his legacy."
Anyone between 14 and 24 is welcome at Sean's House, Locke said, but the hope is to especially connect with high school and college athletes, who may be struggling in silence. Their success on the team or their position as a leader may inadvertently create a stigma that keeps them from seeking help.
Creating a place to talk
Locke said he thinks that was the case with Sean, who was beloved in high school and college for his prowess on the basketball court. He was named captain his senior year at UD.
Outgoing, thoughtful and funny, Sean was a popular student who always had friends around him. He had his own cheering section at UD basketball games. Hanging over the fireplace at the off-campus house he shared with his roommates was a professional photo of them posing in ugly holiday sweaters. His best friends lived only a few houses away.
Even after graduating in 2016, Sean seemed to be thriving, taking a job in commercial real estate and making plans to move to Philadelphia. But he kept his pain private. He didn't share his battle with depression, which made his death all the harder to understand for those who loved him, his father said.
A survey of more than 37,000 NCAA athletes this spring found that many student athletes are grappling with the effects of the pandemic, with one in 10 reporting at the time they were having difficulty functioning most days because of depression. Over a third of respondents reported sleep difficulties and a quarter said they felt sadness and a sense of loss. Additionally, mental health issues were higher among student athletes of color.
"What's going on right now with the pandemic isn't good, but it is a good time to finally start having these conversations and for students to talk about depression and anxiety," said Shannon Gibbons, a junior nursing major is also a member of the women's rowing team.
Without most of her sports schedule on hold, Gibbons spent much of her summer interning with SL 24 Foundation, helping to bring Sean's House to life by choosing paint colors and ordering furniture. It's also been a powerful experiential learning opportunity for Gibbons, who is minoring in entrepreneurship.
"We're giving students the opportunity to come as they are, wherever they're at in life in school, to come here and have a safe space to come talk about what they're experiencing," said Gibbons, who is working as operations assistant for Sean's House. "Our big thing is we're creating this brave space where we're empowering students to come courageously to seek help."
If you need help
Help is available for students through the Center for Counseling and Student Development. Here are some of the resources available:
UD Helpline 24/7/365 (Available 24 hours a day)
UD Helpline is available 24 hours a day, 365 days a year for any UD student feeling anxious, overwhelmed, or otherwise in need of someone to talk to. Callers to 302-831-1001 can press 1 to request a call back within 10 minutes from a Sexual Offense Support (SOS) advocate, or press 2 to connect with a mental health professional immediately.
UD Police and LiveSafe App (Available 24 hours a day)
If you or a friend are in immediate danger on or near campus, call 911 to connect with University of Delaware Police. You can also use the LiveSafe app on an Apple or Android smartphone to report an emergency or request assistance.
Crisis Text Line (Available 24 hours a day)
Students can text "UDTEXT", or "STEVE" for students of color, to the phone number 741741 to connect with confidential text message support.