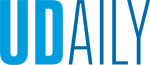 Faculty Senate holds November meeting
Article by Diane Stopyra November 18, 2020
President Dennis Assanis urges collaboration during a difficult time
As the coronavirus (COVID-19) pandemic continues to have a dramatic impact on higher education and other parts of society, University of Delaware President Dennis Assanis expressed his deep appreciation to the community for their understanding and collaborative spirit and highlighted the importance of teamwork and unity. At the Nov. 2 meeting of the Faculty Senate, held via Zoom, he urged cooperation in brainstorming solutions to UD's budget deficit.
"I'm asking everyone to think very hard about what they can do to help our institution," Assanis said. "I believe we all need to work together on this…. We are all on the same side. We are all one University of Delaware."
As UD navigates this difficult time, Assanis pledged to do his part by continuing to be transparent with the University's financial information and seeking advice from University constituencies in developing innovative solutions that will help UD reposition the institution for continuing academic and operational excellence. "We must embrace the best ideas and cultivate a spirit of open-mindedness, cooperation and support," he said.
Assanis acknowledged that personnel measures already taken, including the recent layoffs of 122 staff, have been extremely painful, and he expressed appreciation for every employee who has opted for a voluntary retirement incentive.
"We know they give their all to the University, so it is very hard to see some of our best people go," he said, adding that UD extended severance packages that were as generous as possible.
Through these layoffs and other cost-reduction efforts, Assanis noted, the University has addressed about $200 million of a $228 million projected budget deficit. The deficit will likely increase if the trajectory of the virus affects UD's plans for bringing more students back to campus in the spring.
"We have to still identify $30 million," Assanis said. "So it is extremely difficult at this moment in time, but we do hope that all of us working together will enable us to identify possible solutions."
A silver lining is that, as of early November, confidence in a more robust spring semester is high. Assanis said UD is hoping to bring a "solid" number of students back for face-to-face instruction, with health and safety measures remaining a priority. Campus leadership is also planning to increase the residential student population to about 60% of capacity. This hope is based in part on increasing COVID-19 testing on campus, which will be ramped up from 1,000 tests per week to 6,000.
"We will exhaust all possibilities to have a safe academic program through the right combination of modes of learning in the spring," Assanis said. "We will need to continue to adjust and be adaptable, depending on the trajectory of the pandemic and medical advances to cope with it."
In the meantime, he added, it is important that the University explore measures it can take to support the education of future Blue Hens, particularly Delawareans whose families have been hit especially hard by the pandemic.
"The moment is now," Assanis said. "We need to come together as a community to see how we can excite more people to consider a University education."
Provost Robin Morgan reiterated that, as of early November, more instruction in the spring is expected to take place face-to-face, but that no instructor will be forced to teach on campus.
"We have no evidence that our classrooms are points of spread," she said.
In response to a question from Greg Silber, an instructor in computer and information sciences, about what happens if faculty members agree to in-person instruction and then change their minds partway through the semester, Morgan said professors will be asked to follow through on their commitment, though any state or national lockdown mandate "will, of course, be honored."
Morgan also relayed some steps faculty can take to help facilitate a successful spring semester, including offering "as much of a personal touch with students as possible," she said. "Now that we can't be in person, I'm very impressed with the measures people have taken to have our students know there is a person on the other side of that screen. So thank you to everybody. The more of that we can do, the more of a personal touch, a reach-out to students, the more we'll be helped."
Additionally, Morgan encouraged faculty to take advantage of what she called "uplifting" virtual campus events, like the recent talk given by activist Ibram X. Kendi, attended virtually by 1,700.
Matt Kinservik, vice provost for faculty affairs, updated the Senate on an open hearing held Monday, Oct. 26, to discuss recommendations put together by the Task Force in Equity and Faculty Evaluation Report. The group outlined best practices for developing policies to ensure the effects of COVID-19 will be properly considered in future faculty evaluations.
"We got a lot of really good input for consideration by the Senate committee on promotions and tenure, and it is now in the committee process," Kinservik said. "I think it was a good opportunity to clarify the nature of the recommendations and to hear some suggestions for refining some of them."
The Senate approved four resolutions. The first calls for faculty choice in selecting their own course modality during Winter Session and the upcoming spring semester. The other three call for representation from the Biden School of Public Policy and Administration on each of three Senate committees: budget, diversity and inclusion, and general education.
"That language is reflecting that the Biden School is now an independent college in all but name," said Senate President Charles Boncelet, professor in the Department of Electrical and Computer Engineering.
In new business to be voted upon at a future meeting, the Senate considered an update to Title IX, the civil rights law that protects against discrmination based on sex in education programs or activities at institutions that receive federal financial assistance.
Also, given that the pandemic has limited options for faculty discussions on campuswide issues of importance, Senator Fred Hofstetter, professor of education, submitted a request for a "secure online forum for all faculty to discuss the financial crisis and what we, collectively, can do about it."
Two additional pieces of new business came from student representatives. Samantha Bingaman, president of Graduate Student Government at UD, submitted a resolution, signed by 1,200 members of the campus community, urging leadership to reconsider the termination of the University's sustainability manager. (President Assanis commented that these duties would not be neglected but, rather, simply reassigned.) Meanwhile, the Student Government Association presented a resolution calling for the creation of a policy "outlining the requirements and expectations of all involved parties to ensure fair treatment in a virtual learning experience."
On a personal note, Boncelet made a point of acknowledging Karren Helsel-Spry, assistant to the Senate president. Because she will be retiring, the Nov. 2 meeting marked her last, and she received a round of applause and a chorus of "thank yous" and "we'll miss yous" from attendees.
"Thank you everyone," she told the group. "It has been an honor and a pleasure to work for the Senate for the last 23 years and the University for 35 years. I'll miss you all so much, and please tell all your colleagues that I am retired but I am going to keep my email address, so you'll still be able to get in touch with me. It's not goodbye — it's so long."
Editor's note: The minutes of the Nov. 2 meeting will be posted on the Faculty Senate website.