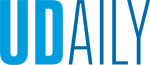 Spirit of the radio
Article by Peter Bothum Photos by Peter Bothum and courtesy of Steve Kramarck and Peter Feng May 13, 2020
UD-owned station's staff adjusts to remote operations amid pandemic
Despite a popular 1980s song's prophecy, video did not kill the radio star. The folks at WVUD are doing everything they can to ensure that COVID-19 experiences the same lack of success.
Like everyone else, WVUD's student and volunteer DJs have been confined to their homes since March. And even if they could get out, the WVUD studio in Perkins Student Center has been shuttered along with the rest of the University of Delaware.
Steve Kramarck, WVUD station manager and associate director for University Student Centers, started to experiment with ways to get a meaningful presence on the airwaves, crafting morning shows from his remote studio and broadcasting them on WVUD, which can be heard at 91.3 on the FM dial and streamed online at wvud.org.
Kramarck, a big-time Rush fan, had the Canadian progressive rockers' "Spirit of Radio" in his head when he embarked on the effort.
"The song says, 'Begin the day with a friendly voice, a companion unobtrusive.' And that's just what we wanted to do. It just felt important to give our listeners some semblance of normalcy through what is certainly not a normal time," Kramarck said. "To be able to entertain and inform is something that WVUD has always taken very seriously."
Kramarck and Dave Mackenzie (chief engineer for WVUD) were able to create remote access for vital station computers and databases and inject remote recorded programming onto the airwaves.
This had been done in the past with a few of its weekly shows sent in from other locales, but had never been attempted on this scale.
Kramarck became the de-facto morning drive host while other station members got trained and set up to create remote content on what they've dubbed "bunker" shows. They're heavy on music but also contain coronavirus (COVID-19) information and network news broadcasts.
In the days and weeks that followed, much of the station's roster of DJs got up to speed and began to create local programs each week. There are currently more than 40 local remote shows cranking out tunes every week with more on the horizon. 
Some DJs needed help, and Mackenzie was instrumental in getting them on the air by providing one-on-one phone and Zoom meeting instruction. "The big challenge is dealing with operating system limitations and settings issues," Mackenzie said. "The process of creating radio programs on the computer is nothing like broadcasting live in the studio." 
Peter Feng, aka DJ Peter, provided a behind-the-scenes glimpse into the making of one of these "bunker" shows.
"Picture me, a microphone, and a laptop. Now imagine a fleece blanket draped over the whole set-up to approximate the sound-proof conditions of the WVUD studio. I must look like a cyborg dressed up as a ghost for Halloween," said Feng, who is also an associate professor in UD's College of Arts and Sciences.
Feng has also facilitated shows for at least one fellow jazz host who wasn't able to duplicate the high-tech fleece blanket setup.  
"I've been able to help him assemble some really fun shows from his archive of classic broadcasts – he uses UD Dropbox to send me the files, I edit and assemble them and then I send the whole thing on to the station," Feng said. "It's basically baking a loaf of sourdough from someone else's starter and then leaving it on my neighbor's porch, except it's audio files over the internet."
The effort has not been limited to current station members.  
Station alums have come back to provide even more content for the radio station during the pandemic.  In some cases, shows that hadn't been on in years are back on WVUD in an effort to make the schedule as robust as possible.  
Some DJs have taken it a step further in reaching beyond the WVUD community for content.  
Phil Barnes, a WVUD alum and assistant professor in the Biden School of Public Policy and Administration, not only brought back The Mojo Hour show that he did as a student, but has also been soliciting guest DJ sets from across the country and even overseas. "I follow hundreds of DJs and record collectors on Instagram and I saw that with the COVID shutdown, some were frustrated they could not go out and play live gigs," Barnes said. " So I asked them to produce these shows because they have the time, the equipment, the love of music and seemingly bottomless record collections."
Barnes said within hours of putting out the call to the Instagram community, he received dozens of messages from people willing to volunteer and produce a one-hour show. "Everyone has been very grateful to WVUD as an outlet, and they've said that recording their shows has been a welcome distraction from the entire public health situation."
The station's international outreach even includes a recently added sports history show from two professional Canadian radio hosts.
Kramarck said that the response from the listening audience has been favorable and very appreciative for all of these efforts. "We can't wait to be back at home in the WVUD studios, but in the meantime are thankful to be able to broadcast from our homes away from home."