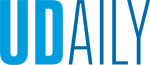 Double duty
Article by Diana Milburn Photo courtesy of Tyler Tashdjian May 06, 2020
UD graduate music student and Army National Guard member plays his part in pandemic response
It's 3 p.m. in Providence, Rhode Island, and Tyler Tashdjian is about to go on duty.
In this time of national crisis and campus closure, the University of Delaware School of Music graduate student has been activated by the Rhode Island governor to state active duty orders, serving at the rank of sergeant in his home state's Army National Guard.
Tashdjian, a first-year Master of Music student in clarinet performance at UD, first heard about the Rhode Island Army National Guard when he was an undergraduate clarinet student at the University of Rhode Island. One day, a friend told him that she was in the "Governor's Own" 88th Army Band and asked if he could substitute as a civilian player in a concert, for which they were short a clarinetist.
"I had never heard of this band before, this gig wasn't paying me, but I couldn't say no to my friend," Tashdjian said. "So I played a concert with them."
As a result, he learned about being a soldier in the Rhode Island Army National Guard and that being in an Army band was a job. He learned that he could serve his country through music.
"America has done a lot for my family," he said. "Both my parents were not born here; my dad is from Canada and my mom is from Faial, Portugal, but this country gave them the chance to start a new life, and to start one together.
"I had never thought of joining the service, and if you looked at me then (and maybe even now) you would have no idea I would be enlisted in the Army. So I took a leap of faith, and I took an audition for the Army Band in Rhode Island."
UD music student practicing, National Guard: youtube.com/watch?v=GmOgmPhV9fY
In one month, Tashdjian had passed the audition, enlisted into the Rhode Island Army National Guard and been given a date to attend Army Basic Combat Training. Even the soldiers serving as musicians must attend the same basic training as every other recruit.
In his current position as principal flutist (he is proficient on a number of woodwind instruments), his unit drills at least one weekend a month throughout the year, with a few full weeks here and there. Even while attending UD, he has commuted at least one weekend a month, sometimes more, for drill in Rhode Island.
Since the coronavirus pandemic and his activation, Tashdjian has been assigned to the night shift at the T.F. Green Airport in West Warwick, Rhode Island, where his unit performs COVID-19 temperature screenings for all arrival flights, gathering information for the state Department of Health and making people aware of the quarantine restrictions in the state. His shift starts around 4 p.m. and can go as late as 3 a.m. some nights, "…where the whole night I wear my face mask and gloves, and hoping no one I see is sick," he said.
Between flights when there's even a 30-minute break, he practices his music at the airport. With his instrument always set up in wait, he plays in the hallway close to the escalators, using the windowsill as a music stand. It's what he is known for by his fellow soldiers and the airport staff.
His typical day starts with practice, homework and attending Zoom classes before his shift. It's a lot to handle, he said, and hasn't been easy balancing active duty and being a full-time student. Being home is comforting, but there are challenges. Since his duty includes public contact, and members of his family are high-risk, he self-quarantines in his off-duty time for their protection.
He has often considered auditioning and taking the Army Band route as a full-time career, but for now he is focusing on continuing his education. After completing his master's degree at UD, he hopes to go on to a doctoral program.
"Then after that, who knows?" he said. "My original dream has always been to be on Broadway as a pit musician, but the Army Bands are certainly a path I haven't closed off yet."
His current orders have no end date, so there is no way of knowing how long he will be on active duty status, and there is no way of telling if he will be ordered to the day shift.
Still, he has no regrets about his service.
"It has been the greatest decision I have made in my life so far," he said.