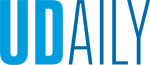 The indomitable Class of 2020
Article by UDaily staff Graphic by Christian Derr May 11, 2020
UD honors this year's graduates with unique online celebration
While the COVID-19 pandemic may have postponed the University of Delaware's Commencement and Convocation ceremonies this year, it can't put a damper on the spirit of the latest class of Blue Hens or diminish in any way the pride we all share in everything they've accomplished in their time at UD.
An update on a rescheduled ceremony (UD's 171st) is anticipated in June, but the original date of this year's Commencement – Saturday, May 30 -- will be marked at 11 a.m. that day with an exciting, inspiring and unique online event: "Blue Hen Celebration: Honoring UD's Class of 2020."
"Though we cannot be together on campus, I am still looking forward to gathering with you in Blue Hen spirit to recognize your accomplishments and your degrees, and to celebrate the beginning of this next chapter of your lives," UD President Dennis Assanis wrote in an email to graduating students on Monday.
Created especially for UD's Class of 2020, the celebration will pay tribute to the students' hard work and commemorate their accomplishments, including special messages from the president, campus leaders, select faculty and alumni and some of the graduates themselves.
All graduating students have been invited to contribute short video messages on a special Blue Hen Celebration website: udel.edu/udgrad2020. These special capsules feature students commenting on what they'll miss most about UD, reflecting on their time on campus, noting who or what they're most thankful for, telling how UD has prepared them for the future or offering their own words of encouragement for fellow classmates. Students, family and friends can view these videos on the site now.
Also included on the site are articles about some of the members of the Class of 2020, as well as details on benefits and resources available to the graduates as UD's newest alumni, some fun facts about the class and resources offered by the UD Career Center. In addition, all graduates are invited to tag their social media posts with #UDGrad2020, and a selection of those posts are shared on the site.