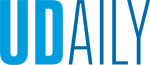 UD Global Women
Article by Nikki Laws, Stephanie Ferrell and Tabitha Groh Photos by University of Delaware staff | Illustrations by iStock March 06, 2020
International Women's Day is Sunday, March 8
On International Women's Day, Sunday, March 8, individuals and organizations across the globe honor the achievements of women and renew their commitment to gender equality.
For the occasion, we celebrate some of the many UD women making an impact in our communities and around the world.
Norma Gaines Hanks
Norma Gaines-Hanks, associate professor in the Department of Human Development and Family Sciences (HDFS), led her first study abroad program in 1999 and has since supported the success of 450-plus UD students through experiences in both South Africa and Barbados. Gaines-Hanks was recently named Study Abroad Faculty Director of the Year.
As a part of her programs, HDFS students enroll in a Culture in Context course and three credits of experiential learning. Participants complete 50 hours of service through placements with local community organizations, child care centers and orphanages.
"Part of what contributed to my success at UD — both as an undergrad and an employee at UD — is mentorship. As an undergrad there were faculty and professional staff allies who helped me navigate the 'system' that was not always welcoming or supportive to students like me; that was important for this first generation college student," said Gaines Hanks. "As a professional, there have been many people who have provided the support, encouragement and knowledge I needed to survive and thrive. I think about those people on whose shoulders I have stood and, in some cases continue to stand, and in their honor, I accept my responsibility to be a mentor to those who are open to it."
Debra Hess Norris
When Debra Hess Norris began her undergraduate studies at UD, there were just 10 individuals in the world studying photographic conservation. Today, she helps prepare the next generation of caretakers, delivering lectures in Newark, Delaware and trainings as far off as New Zealand and South Africa. Hess Norris is the Unidel Henry Francis du Pont Chair of the Art Conservation Department and professor of photo conservation.
In the fall of 2019, Hess Norris traveled to Rio De Janeiro to lead a two-day workshop for nearly 80 participants from across the Americas, including the Caribbean. The program, funded by the IGS-Globex Award, was a collaboration with APOYOnline, the J. Paul Getty Museum and The Metropolitan Museum of Art. Participants forged new networks and learned strategies for stewarding photographic heritage, including in the face of catastrophic natural disasters like fires and floods.
"As a teacher of photograph conservation, I value opportunities to work and collaborate globally. Working together we learn from each other and develop new and effective preservation strategies," said Hess Norris. "Each time I travel abroad, I meet new colleagues and create partnerships that our students, faculty and alumni can contribute to. The opportunities to strengthen photograph preservation worldwide are endless and exciting!"
For young women forging their own careers, Hess Norris has one simple piece of advice: Don't stop dreaming. "I am a devoted fan of the Beatles and John Lennon. I wear a sterling silver bracelet daily, inscribed with, 'you may say I'm a dreamer, but I'm not the only one.' If there's something you want to accomplish, you can achieve it. Believe in yourself and your purpose — and find others who can do it with you."
Karin Kuwayama
Karin Kuwayama, a native of Japan, is a sophomore Fashion Merchandising and Management major and international ambassador-in-residence at the University's International House (iHouse) Living Learning Community. Before enrolling as an undergraduate student, Kuwayama also studied at the English Language Institute.
At iHouse, Kuwayama partners with diplomat-in-residence, Kristen Reece, to create a sense of community and forge connections between U.S. and international residents. The pair have teamed up to host international movie nights, lead cooking demonstrations and have welcomed student groups from around campus to share their heritage and culture. "One of the greatest things I have learned in this role is to keep an open mind and know that everyone comes from different cultures and backgrounds," she said. "The things that I think are normal may not be to someone from another country."
Kuwayama said that she feels strongest when she is working hard to achieve her goals, and she encourages the other women she knows to pursue their passions, too. "I think that many people care too much about what others think and do not put enough effort into what they are inspired to do. I think working for something that you really love is important."
Mary Longolongo
Mary Longolongo, an alumnus of UD's Study of the U.S. Institute on Women's Leadership (SUSI-WL), recently accepted her offer of admission to the master's program in urban affairs and public policy in the Joseph R. Biden, Jr. School of Public Policy and Administration.
After participating in the six-week SUSI-WL program at UD in 2016, Longolongo completed her undergraduate studies at the University of Zambia, where she helped establish an association for media and communications students, served as chief editor for a magazine focused on sexual and reproductive rights and volunteered with the National AIDS Council.
Today, Longolongo works as a program officer at the Economics Association of Zambia and is the founder of a Zambian non-profit called "Deprive Me Not: I Need to Know." The organization helps young girls gain access to information on sexual and reproductive health.
"I look forward to the learning experience at UD and the challenges that will come with it," said Longolongo. "It's a great privilege and I look forward to contributing to the University community."
Longolongo said that she looks up to many women, but thinks mostly of her own mother. "I have watched my mom provide for her eight children single-handedly. She is a woman of great passion for voluntary work, and I learned that from her," she said.
Bahira Trask
Bahira Trask, professor and chairperson in the Department of Human Development and Family Sciences, has researched gender, family and intimacy across cultural contexts for nearly three decades. Her work has traced the transformation of family units amid an increasingly global landscape, a contribution that places her among some of the world's most influential changemakers.
At the United Nations, Trask serves as an adviser, participating in expert group meetings on family policies, and contributing key insights in the development of the Sustainable Development Goals (SDGs) and their relevance to family life. In 2018, she was invited to be the keynote speaker for the official celebration of the United Nations Year of Families.
Trask is also the co-chair of the University's new global education initiative, a partnership with the American Council on Education's Internationalization Laboratory.
"To feel that my work is making a difference on a global level is something I could never have predicted," Trask said. "As a young person, I often thought I was not good enough; I now know that this is a very gendered reaction. If I could give my younger self a piece of advice — it would be to believe more in herself and to follow her instincts. Sometimes only we actually know what is best for ourselves — even when no one else agrees."
Mei Zhang
As vice president of the Chinese Student and Scholar Association (CSSA), Chinese undergraduate student Mei "Mary" Zhang helps celebrate and share Chinese culture and support common concerns among the largest international student population on campus.
Zhang is scheduled to graduate in May with a bachelor's degree in Nutrition and Dietetics and then will complete a 10-month internship to become a registered dietician. She is very engaged within her major and has volunteered in numerous programs aimed at promoting healthy living. She has also served as a teaching assistant and co-hosted a series of presentations for international students on navigating American culture at International Student Orientation.
Zhang encourages women to stand up for themselves if they are judged or treated differently based on their gender. She said she feels fortunate that she has been supported and inspired by the many wise women who are leading her department. She said she is happy to be an advocate for those who need support and encourages her fellow students to take advantage of the many amazing resources that are available on campus.
International Women's Day Events on Campus
The Alfred Lerner College of Business and Economics will host an International Women's Day celebration on Monday, March 9 and the Institute for Global Studies and the English Language Institute Women's Group are scheduled to host an event and panel discussion, entitled, "Women's Voices: Stories from Around the World," on Friday, March 13, from 1:30-3:30 p.m. at the International House in Ray Street C Residence Hall lounge.
UD's Global Impact
To learn more about the University of Delaware's internationalization efforts, visit www.udel.edu/go-global.