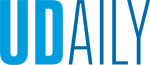 Promoting school leadership
Article by Jordan Howell Photo by Maria Errico March 25, 2020
Award-winning superintendent of Brandywine School District joins UD
After 10 years as leader of Delaware's Brandywine School District, where he oversaw 16 schools serving more than 10,000 students, superintendent Mark Holodick has joined the Delaware Academy for School Leadership (DASL) at the University of Delaware as a senior leadership specialist.
DASL is a professional development, research and policy center working to improve public education by developing leaders. Holodick, who was named statewide superintendent of the year in 2017 and Delaware School Administrator of the Year 2016, will serve as the lead faculty for DASL's Principal Preparation Program beginning spring semester 2020. Holodick is also a proud UD alum, having earned his doctorate in education in 2008 from the College of Education and Human Development.
"Mark understands the complexity of school improvement as well as the skills and knowledge principals need to lead complex school systems," said Jackie Wilson, director of DASL and assistant professor in UD's School of Education. "His experience as a former principal and current superintendent will be instrumental in helping DASL continue to revolutionize the principal preparation field in Delaware and beyond as we partner with school districts to invest in principal pipeline programs."
In his new role at DASL, Holodick will leverage his decades of experience in education leadership to coach teachers, principals and assistant principals as they take the next step in their careers.
Q: Why did you decide to join UD's Delaware Academy for School Leadership?
Holodick: I've been in school leadership for the past 20 years. I would like to think that based on student performance and outcomes, I've been successful in working with a lot of different stakeholders — educators, parents, boards, community members — to improve pre-k through 12 learning. So the opportunity to come to such a reputable university and work with DASL colleagues to support current and future leaders in Delaware and the region was incredibly enticing. I just saw it as a unique opportunity in many ways to not only support current and future administrators, but also to give back.
Q: What was one of your signature accomplishments while at the helm of Brandywine School District?
Holodick: Brandywine is an incredibly diverse district. Our overarching success was creating a climate and culture within the district where every student and family felt like they were the most important customer. We accomplished this with a strong focus on equity, and over the past decade we made tremendous gains in that area.
Q: What's one of the most important lessons you learned as a leader in Delaware's public schools?
Holodick: When I was cutting my teeth as an assistant principal at Concord High School, I had a particularly strong mentor in another assistant principal, his name is Harvey Harvey — literally Harvey Harvey. And he taught me an awful lot about how to work with young people. In particular, maybe the most important lesson of many he taught me was that if you treat young people with respect and dignity, and you genuinely care about them, and show that through both words and actions, then they will respond and will work incredibly hard for you.
Q: How will the leadership development you'll be doing at DASL differ from some of the work as a leader in Delaware's public schools?
Holodick: I had strong mentors when I was just getting started. But what I didn't have was coaching. I didn't have this coaching model, which we have developed to improve the performance of school leaders. That's the work I'll be doing. It's a lot of coaching, supporting and training current and future leaders.
Q: Can you expand on this idea of coaching and how that differs from mentorship?
Holodick: A good mentor listens, gives advice, and is often considered to be a good friend. With mentoring, however, you may or may not grow professionally. Whereas with coaching, it is purposeful in terms of improving one's practice. That is, if one is not improving their practice in coaching, then the model is not working. With coaching, there are protocols and processes that are in place to ensure that coaching sessions are regularly scheduled, that there is purposeful questioning and sharing of work that the administrator is doing, the situations they're facing, and very specific expectations.
Q: In addition to coaching, what value does the University of Delaware bring to the state's school districts?
Holodick: As a strong research university, we are well positioned to connect the research to the practice and affect policy within the state and country. We have access and time to do work on behalf of districts on projects or issues that they don't have the time and the wherewithal to do. Also, the new dean of the College of Education and Human Development, Gary Henry, brings a very strong interest and level of expertise in and around school leadership and supports this work. I think he will be a real asset.