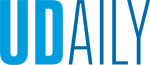 Coronavirus Update: Travel, Academics, Events and Workplace
Article by UDaily staff March 06, 2020
Campus is updated on ongoing response to coronavirus situation
Editor's note: This message was sent to the UD community on March 6, 2020.
To the UD community:
Coronavirus, or COVID-19, continues to be an evolving situation, and we want to keep you informed about University of Delaware initiatives to prepare for and respond to this issue. Senior leaders throughout the University are continually monitoring the situation in coordination with state and federal public health officials. Below is important information about actions you may need to take now.
Please know that our highest priority is your health and safety. The University is also focused on ensuring that your quality of life at UD, as well as the vital work of education and research, continue to the full extent possible.
Importantly, there are no reported or suspected cases of COVID-19 at the University of Delaware at this time.
Please visit udel.edu/coronavirus for the most current and reliable information from the University. We will keep this site up to date with news and FAQs, and we will update the community via email as needed.
Here are the most recent updates regarding campus life at the University:
Monitor travel plans in accordance with CDC guidance— University-sponsored travel to CDC Level 3 countries(currently South Korea, Italy, China and Iran) is prohibited. Travel to Level 2 countries is discouraged. Students, faculty and staff traveling on UD-related business or research must register their plans with the University's Office of Risk Management on this form. Faculty and staff may also wish to reconsider travel to non-UD professional meetings and/or conferences.
While we have not historically asked any member of our community to register personal travel, we strongly encourage you to do so. This action will enable UD to be helpful because federal travel regulations and health guidelines are changing rapidly. If you are returning to the United States from a CDC Level 2 or 3 country, you are required to undergo quarantine at your permanent home residence for at least 14 days before returning to campus. If you do not have the ability to self-quarantine for 14 days, please do not travel.
Consider changing plans for large on- or off-campus events — Until further notice, organizers of large non-essential UD gatherings that include outside visitors should consider postponing, canceling or offering the event virtually. Additionally, new large non-essential events that include outside visitors should not be scheduled.
Stay aware of possible changes to academic coursework and schedules — All courses are currently proceeding as planned. We are evaluating the necessity and logistics of continuing courses online, if that becomes necessary. The University provides Canvas, Zoom and other tools for online instruction. Please become familiar with those tools now to ensure that you know how to use them. There is no need to move courses online at this time. Further information about course continuity is available here.
Maintain a safe and healthy workplace — Stay home if you are feeling sick. Managers are encouraged to be flexible with work schedules and prepare to continue operations if a large number of employees are out. Please consult the Human Resources professional in your unit or contact Human Resources if you have any questions.
Beware of fraudulent emails and threats to cybersecurity — Hackers are taking advantage of public anxiety about COVID-19 by sending fake messages that appear to be from the World Health Organization and other authorities regarding work-from-home guidance, local outbreaks or charitable solicitations. Do not click on links or open attachments from emails that look suspicious. Learn more at udel.edu/security.
Remember to respect the wellbeing of everyone in the UD community — The University of Delaware is a diverse, global and welcoming community, and it is essential that we continue to live out those values every day. In particular, our international students and scholars may be concerned about the impact of COVID-19 on their loved ones back home. If you are feeling anxious or overwhelmed, the University offers a number of resources. If you feel you have been subjected to discrimination, please contact the Office of Equity and Inclusion.
Elevate attention to your hygiene and physical health — Good hygiene is the most effective way to limit the spread of COVID-19 and all viruses. Students who are not feeling well should contact Student Health Services. Guidelines are available from the Centers for Disease Control and Prevention, the World Health Organization and the Delaware Division of Public Health.
The University of Delaware is continuously monitoring the COVID-19 situation and will keep you updated as much as possible to maintain the health and wellbeing of our community. If you have any additional questions, you may send an email to coronavirus@udel.edu.
Thank you.