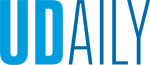 March 18: Coronavirus update
Article by UDaily staff March 18, 2020
Information on Commencement considerations, study abroad, research and resources
Editor's note: The most current information about the impact of the COVID-19 coronavirus at the University of Delaware is available 24/7 at www.udel.edu/coronavirus. Questions may be emailed to coronavirus@udel.edu.
Commencement Considerations: At this point, the University has not made any decisions about Commencement. There are still many unknowns in the coronavirus situation, and University leaders are working carefully through the decision process. Everyone is aware that it is an important event to students and their families and the entire UD community. The University will communicate updated information as soon as it is available.
Student Resources: Several companies have offered solutions to students in need who don't have Internet or wifi access available for online learning. Other companies have offered free storage space for those who need their belongings stored. Check the student FAQs section for more information on those services. For students who have lost their on-campus jobs and are worried about finances, contact the Dean of Students for more information about the Student Crisis Fund.
Study Abroad: UD's program provider in Sydney, Australia, (CAPA) has decided to discontinue its operations in Sydney for the rest of the semester and cancel UD's Spring 2020 study abroad program. A message has been sent to students and emergency contacts for the program.
The Spring 2020 Australia + Internship Study Abroad Program also has been canceled. Students and emergency contacts have been emailed.
Update on Research: All UD research facilities have ramped down to only critical essential operations. All Research Office staff are working remotely, with research administration, compliance and proposal development functions fully operational in support of the research community. Updated guidance on human subjects research has been released and is now available in the FAQs on the University's Research Guidance webpage.
Resources for Faculty and Staff: Employee Health and Wellbeing is offering a list of tips and resources to assist University employees in caring for their emotional and physical wellbeing during this challenging time. Even though everyone is not together on campus, wellbeing is still a top UD priority. Also chek out the Employee Health and Wellbeing Resource page and the Working at UD Facebook page.
Campus Access: The University community is reminded that individuals are to be working remotely this week with health and safety as a top priority; no one should be going into a University building without their supervisor's permission.
Take care of yourself
To avoid being exposed and to protect yourself and others, follow the guidelines of the Centers for Disease Control and Prevention.