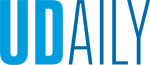 March 16: Coronavirus update
Article by UDaily staff March 16, 2020
Latest campus news on student support, teaching tools, research operations
Editor's note: This daily update summarizes the latest information available about the impact of the COVID-19 coronavirus at the University of Delaware. The most current information is available 24/7 on the special coronavirus site at www.udel.edu/coronavirus. Questions may be emailed to coronavirus@udel.edu.
Call Center and Email Communications: The UD COVID-19 Call Center is closed. Emails may be sent to coronavirus@udel.edu, and they will be addressed within 24 hours. A wealth of information is also available in the FAQ section of the coronavirus website. Students who feel sick should call Student Health Services 302-831-2226.
Student Support: Students in need of counseling and support may call UD's Center for Counseling and Student Development at 302-831-2141 or the UD Helpline, which is available at any time, day or night, for students feeling anxious, overwhelmed, depressed or otherwise in need of counseling. By calling 302-831-1001, students can get live counseling assistance 24 hours a day, seven days a week, 365 days a year. Additional information may be found at the center's website.
Employee Support: Employee Health and Wellbeing is here to help boost faculty and staff emotional wellbeing and prioritize their self-care routine while working remotely. Bookmark the Employee Health and Wellbeing website for an expanded list of resources, and check back often for additional tips to keep your wellbeing in focus.
In addition, the University provides all employees, their spouses, dependents, parents and in-laws with access to an Employee Assistance Program (EAP) at no additional cost. To access this program, call 800-343-2186 or visit the program's website. If using the website, UD employees will need to enter "State of Delaware" as the password.
Academic Continuity: UD Information Technology continues to work with campus partners optimizing functional tools to facilitate the distance learning transition.
--The Faculty Commons space in Pearson Hall is closed, but virtual support will be available starting Tuesday, March 17. Sending an email to faculty-commons@udel.edu is the preferred option to start a conversation. Please submit as much information as possible, including your course identification (e.g. HIST401-011) and any screenshots. Alternatively, you can use Zoom or call. Full details, including the Zoom link are available at https://sites.udel.edu/commons/continuity/virtual-bar.
--The Center for Teaching and Assessment of Learning (CTAL) continues to work with faculty virtually via Zoom, email or phone. Faculty may contact CTAL by requesting a consultation here or emailing ctal-info@udel.edu. CTAL staff members are also checking the office voicemail on a regular basis. The office phone number is 302-831-2027.
--Faculty with existing UD Capture Classroom Capture requests will be unable to use their classrooms to record until campus buildings reopen on March 30 and normal UD Capture service resumes. Requests to record in the classroom via UD Capture must be submitted by March 20. If you do not have UD Capture for the spring semester and would like to begin, please complete a new request form. New requests are processed within one working day, and a confirmation will be sent upon activation. Not sure if you are using UD Capture? Check the UD Courses Search page.
--The Morris Library and other Library, Museums and Press facilities are closed, but the library staff continues to provide services remotely at library.udel.edu/continuity.
Research Update: UD is ramping down its research laboratories and core facilities to only critically essential operations, effective 5 p.m., Tuesday, March 17. Information for UD researchers is available at the University's Research Guidance webpage, including the recording of a virtual town hall held Monday, March 16, and its PowerPoint presentation. A second virtual town hall will be held from 11 a.m-noon, Tuesday, March 17. Advance registration is required.
Transportation: UD Transportation Services will halt campus bus service at 10 p.m., Monday, March 16, and will not resume until at least March 30. Vehicle Maintenance closed at 4 p.m., March 16, and will not reopen until March 30. Maintenance and Operations and UD Police will use local car dealers and repair shops if they encounter vehicle problems. If there is a vehicle emergency, departments can call 302-528-5854.
Clinics on the STAR Campus: The Physical Therapy Clinic is remaining open. The Speech Language Hearing Clinic is closed beginning March 17, and will be moving to telemedicine in two weeks. The Nurse Managed Primary Care Center is encouraging non-urgent cases to visit a different healthcare provider; the center is not able to test for COVID-19.
UDairy: All UDairy Creamery locations are now closed through March 26.
Mail Service: All major carriers have been notified to forward all campus deliveries to the central receiving office in the General Services Building (GSB), located at 222 South Chapel St., Newark, DE 19716. Departments do not need to change their shipping address. Staff will sort and prepare mail for when the campus re-opens. More information can be found here. If there is a critical need to receive mail sooner, please email Kirbysl@udel.edu or Tpeters@udel.edu.
Building Security: Most University buildings have been secured, and they can only be accessed by persons with a valid UD ID or key or by directly contacting UD Police. Please be mindful of this, and do not admit any non-UD employee into a University building
For your safety
Remember to follow the guidelines of the Centers for Disease Control and Prevention to avoid being exposed.
Protect yourself:
Clean your hands often by washing them with soap and water for at least 20 seconds, especially after being in a public place or after blowing your nose, coughing or sneezing. Use a hand sanitizer that contains at least 60% alcohol if soap and water are not available.
Avoid close contact with people who are sick, and put distance between yourself and others. This is especially important for those who are at higher risk of getting very sick
Protect others:
Stay home if you are sick.
Cover coughs and sneezes with a tissue and then throw the tissue in the trash or use the inside of your elbow, then immediately wash your hands with soap and water for at least 20 seconds or use a hand sanitizer.
If you are sick, wear a facemask around others. (If you are not sick, you do not need to wear a facemask unless you are caring for someone who is sick). Facemasks may be in short supply, and they should be saved for caregivers.
Clean and disinfect frequently touched surfaces daily, including tables, doorknobs, light switches, countertops, handles, desks, phones, keyboards, toilets, faucets and sinks.
If surfaces are dirty, clean them with detergent or soap and water before disinfecting.