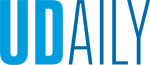 Coronavirus update: March 14
Article by UDaily staff March 14, 2020
Division of Public Health announces two new cases related to UD
The Delaware Division of Public Health announced today, March 14, that two additional people related to the University of Delaware have tested positive for the COVID-19 coronavirus.
The additional individuals are a faculty member and his spouse. All individuals — including four other members of the UD community who tested positive earlier this week — are receiving appropriate medical treatment in a quarantined environment.
The University community wishes them all a full and speedy recovery.
As in the earlier cases, the University is working with the Division of Public Health to track individuals who may have had close contact with those who have tested positive. In addition, University spaces that may have been affected are being disinfected. This will continue to be the ongoing protocol for any new confirmed cases.
Beginning today, any new confirmed cases involving people related to UD will be noted on UD's coronavirus site.
Because of state and federal privacy laws, the University cannot release the names or identifying details of those who tested positive, nor can the Delaware Division of Public Health.
Everyone is reminded that if you are displaying COVID-19 symptoms of fever, cough and shortness of breath, you should self-quarantine and seek immediate medical care. UD students experiencing symptoms who are still in Newark should call Student Health Services at 302-831-2226 to discuss their symptoms before visiting in person so they can be directed to the most appropriate care. Faculty and staff who feel sick should contact their own medical provider.
The coronavirus situation continues to change quickly. The most current information pertaining to UD is posted to the University's coronavirus website, udel.edu/coronavirus, which includes FAQs covering common topics.
Additional questions may be emailed to coronavirus@udel.edu. The UD COVID-19 Call Center at UD, is available at 302-831-1188 on March 14 and 15 from 10 a.m. to 3 p.m. Hours beyond the weekend will be updated on the University's coronavirus website.
According to the Centers for Disease Control and Prevention, the best way to protect yourself is to avoid being exposed.
To protect yourself:
Clean your hands often by washing them with soap and water for at least 20 seconds, especially after being in a public place or after blowing your nose, coughing or sneezing. Use a hand sanitizer that contains at least 60% alcohol if soap and water are not available.
Avoid close contact with people who are sick, and put distance between yourself and others. This is especially important for those who are at higher risk of getting very sick.
To protect others:
Stay home if you are sick.
Cover coughs and sneezes with a tissue and then throw the tissue in the trash or use the inside of your elbow, then immediately wash your hands with soap and water for at least 20 seconds or use a hand sanitizer.
If you are sick, wear a facemask around others. (If you are not sick, you do not need to wear a facemask unless you are caring for someone who is sick). Facemasks maybe in short supply and they should be saved for caregivers.
Clean and disinfect frequently touched surfaces daily, including tables, doorknobs, light switches, countertops, handles, desks, phones, keyboards, toilets, faucets and sinks.
If surfaces are dirty, clean them with detergent or soap and water before disinfecting.