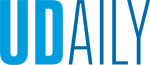 Coronavirus update: March 10, 2020
Article by UDaily staff March 10, 2020
Latest updates address academic and workplace continuity, events considerations, travel and more
Editor's note: This message was sent to the UD community on March 10, 2020.
To the UD community:
Your safety and wellbeing are the University of Delaware's top priorities. While there are still no confirmed cases of the coronavirus (COVID-19) in the state of Delaware, UD officials continue to monitor this evolving situation closely. University administration has activated its Emergency Operations Center (EOC); each day relevant campus experts are convening to make real-time decisions for the benefit of our community. The work of this group is informed by guidance from federal and state authorities.
One of the best ways you can stay safe is to stay informed. The University will continue to issue email communications when there are important updates to share with the campus community. The latest information about the coronavirus and UD is available 24/7 on the University's website at www.udel.edu/coronavirus.
Here are the latest updates for today:
Academic Continuity – Out of an abundance of caution, we are gearing up for online delivery of all of our courses in the event that we have confirmed COVID-19 cases on campus. The Provost's Office is now asking faculty who are ready to do so to move their courses online at this time. This guidance aligns with actions currently being taken by peer institutions, and we need to be prepared. For those who need assistance or whose courses are not readily adaptable to online delivery, information about course continuity is available here. Additional guidance from the Provost is forthcoming regarding the steps faculty can take to move their courses online or adapt to a distance-learning option. Students should expect to hear from their professors with specific instructions in the coming days. In the meantime, students should continue attending classes as usual, unless told otherwise by their faculty.
Workplace Continuity – The University is working proactively to ensure continuity in its operations. To that end, UD Human Resources strongly recommends that campus units make plans to accommodate working remotely, possibly for a protracted period of time, should that become necessary. Details about working from home, teaching from home and learning from home are available on the University coronavirus website.
University Events – UD's EOC is evaluating upcoming events based on a series of criteria to determine if individual events should be cancelled, postponed or, when possible, offered virtually. Please check the UD Events calendar for up-to-date information on cancellations. While making these decisions can be difficult, we are committed to ensuring the health and wellbeing of our community for events and large gatherings at UD. This commitment is guided by concerns for (1) the health and safety of UD students, faculty and staff; (2) our students' academic continuity and progress; and (3) the desire to maintain the daily rhythms of University life to the best extent possible. A wide range of considerations goes into these decisions – from attendance size to venue dynamics and the risk to certain populations – and relevant campus leaders will continue to inform those who are impacted.
Travel – University-sponsored travel to all international locations is prohibited through the end of the spring semester. UD will continue to support domestic travel for business or research purposes until further notice; we encourage everyone in our community to weigh whether any domestic travel is essential and to explore options to join meetings or events remotely. The University strongly discourages personal international travel, including during Spring Break. Members of our community are reminded to register all travel plans with the University's Office of Risk Management on this form.
Osher Lifelong Learning Institute at UD – Given the Centers for Disease Control's guidance for older adults and those with chronic health conditions, all programming for OLLI (whose membership is exclusively age 50 and older) has been suspended effective immediately until further notice. This includes programming at all OLLI locations throughout the state, including at main locations in Wilmington, Kent and Sussex counties, as well as courses offered at partner locations.
Call Center – Effective at 9 a.m. on March 11, the University of Delaware will open a call center for questions that arise regarding coronavirus response and specific campus concerns. The COVID-19 Call Center at UD, available at 302-831-1188, will be staffed Monday through Friday from 9 a.m. to 5 p.m. In addition, questions may be emailed tocoronavirus@udel.edu. Please visit the University's coronavirus websiteoften and consult FAQs to stay informed.
The University of Delaware will continue to monitor this situation to keep our community safe and informed.
Thank you.