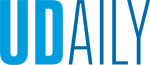 Award-Winning Pride
Article by Lukas Emory Photos courtesy of Lucy Delgado, Joe Kim, David Woodruff, Ian Riley, Mark D'Angelo and Em Rowe June 02, 2020
UD community members honored for LGBTQ+ advocacy, visibility and support
The University of Delaware Pride Faculty and Staff Caucus has presented three individuals with the 2020 Triangle Award for their commitment to the LGBTQ+ community: undergraduate student Joe Kim, staff member Lucy Delgado and graduate student David Woodruff.
The Pride Faculty and Staff Caucus, formerly called the LGBT Caucus, was established in 2018 by UD employees to promote advocacy, visibility and support for the UD LGBTQ+ community. The caucus developed the annual Triangle Awards to honor students and employees who have shown exceptional commitment to the community along those areas.
The month of June is internationally recognized as Pride Month to commemorate the Stonewall Riots of June 1969. Advocates, activists and allies across the world gather annually for parades, demonstrations and ceremonies to honor the individuals and organizations that have historically paved the way for a more inclusive culture that embraces LGBTQ+ people and bolsters individuals' rights.
Joe Kim, a human services major and member of the Lavender Programming Board registered student organization (RSO), was nominated for their work to develop an LGBT Lounge in collaboration with Student Diversity and Inclusion. Kim is also being praised for their work with the community to support those in need of accommodations and food for the second half of the spring semester.
Lucy Delgado, program coordinator for student diversity and inclusion in the Division of Student Life, received the Triangle Award for her dedication to students. In addition to her responsibilities as program coordinator, Delgado has taken on the role of advisor for RSOs including the Lavender Programming Board. She was nominated by an anonymous member of the community for being "extremely helpful in aiding students in formally creating the Drag RSO."
According to Pride Caucus board members, the 2020 nominees were their most outstanding pool of candidates to date. They were so exceptional that the Pride Caucus deemed it necessary to honor a third nominee with the inaugural Graduate Student Triangle Award for exceptional advocacy, support and visibility at the graduate level. David Woodruff, a master's level student within the Joseph R. Biden, Jr. School of Public Policy and Administration, has been selected as its first recipient. Woodruff was nominated by his peer Daniel Lahera for being "a proud advocator for LGBTQI rights at government levels [where] most of us wouldn't be able to have an influence. He plans to use his academic knowledge and professional experience to develop non-profit organizations that protect and defend [the] community."
All nominees were celebrated as part of Student Diversity and Inclusion's virtual End of Year Celebration on Friday, May 29. Honorable mentions include UD student Ian Riley and employees Mark D'Angelo of Student Life and Em Rowe of the College of Arts and Sciences.
The Pride Faculty and Staff Caucus hopes to continue its celebrations all month through virtual events and engagement opportunities. The caucus is dedicated to the promotion of a campus community that appreciates, supports and celebrates diversity. It provides the opportunity for faculty and staff to meet new people at the University and make lasting connections and friendships.
For more information and to join the Pride Caucus' mailing list for event invitations and other messaging, visit sites.udel.edu/pride.