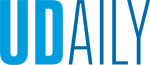 Newark Police investigate racist flyers
Article by UDaily staff June 15, 2020
Residents of apartment complexes report flyers left at their doors
On Sunday, June 14, residents of some Newark apartment complexes reported to Newark Police that flyers stating "Kill Chinese Virus" had been left at the doors of their apartments or on vehicles in the apartment complexes, causing them concern.
According to Newark Police, flyers were reported to be distributed at School Lane Apartments and Pinebrook Apartments. Police also heard that similar flyers were found at the Fairfield Apartments and One Easton Apartments.
In a letter to the University's international community, Robin Morgan, provost, Adam Cantley, dean of students, and Ravi Ammigan, associate deputy provost of international programs, wrote, "All of us are appalled that this has occurred in our community, and we send our support to the victims and to all individuals who may have fears about being targeted. As UD President Assanis explained in his recent message to the UD community, the University of Delaware condemns all forms of hate and discrimination."
The letter, also distributed to student leaders in the Asian Pacific Islander and Desi American (APIDA) community, included information on support resources available to members of the University community and concluded, "UD remains committed to ensuring a welcoming, respectful environment for all members of the UD community. We are here for you."
Anyone with information about these flyers, or who has video of them being distributed, is asked to contact Detective W. Anderson at 302-366-7100, ext. 3469 or send email to wanderson@newark.de.us. Additional methods for providing information to Newark Police can be found on the department's tips page.
Resources
UD Police remind the campus community to be vigilant. If you see something, say something. Call 911 to report suspicious activity. Go to the UD Police website for more safety tips.
Members of the UD community may download a free smartphone app, LiveSafe, that lets users submit tips to police, receive important broadcast notifications and contact the University of Delaware Police Department directly. To learn more, visit this UD Police website.
Visit this website to subscribe for a UD Crime Alert email whenever an article about a police investigation is posted on UDaily.