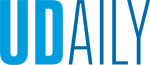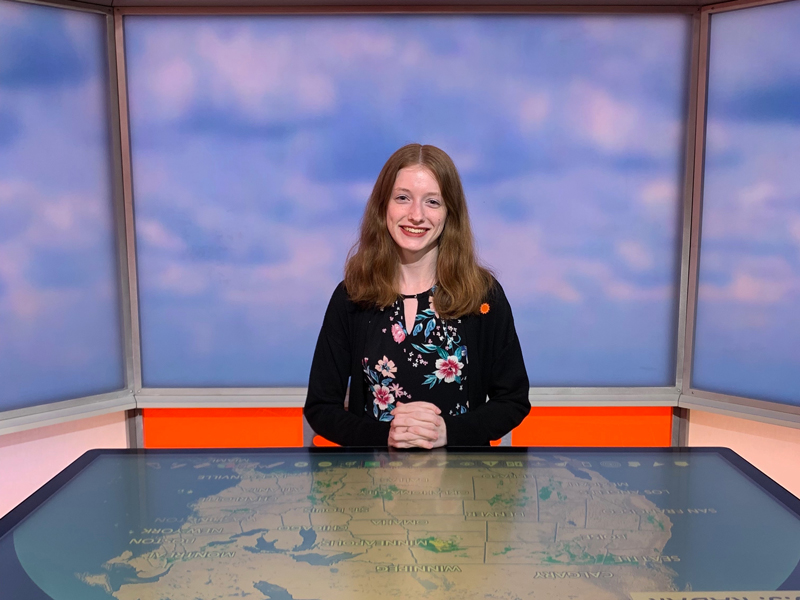 Eye of the storm
Article by Diane Stopyra Photos by and courtesy of Jessica Storm June 29, 2020
Recent graduate Jessica Storm combines her passions for weather and photography
Jessica Storm has her head in the clouds.
A 2020 graduate of the meteorology and climatology program at the University of Delaware, this barometric-minded Blue Hen is primed for a career in forecasting. When she's not predicting the weather? She's outside enjoying (and capturing) it as a passionate amateur photographer.
"With one interest, I'm studying the thing I love," she said. "With the other, I'm experiencing it."
It all started when Storm (actual last name) was a little girl in Medford, New Jersey. While most kids her age were watching Disney, she explained, she found herself captivated by the Weather Channel. On winter evenings, she frequently performed an original dance called "Snow to the Region," set to the station's smooth jazz soundtrack. During warmer months, when the outdoor light turned slightly orange and an "earthy, soil" smell became noticeable, Storm ran to the front porch of her family's wooded home, eagerly anticipating the coming summer thunderstorm.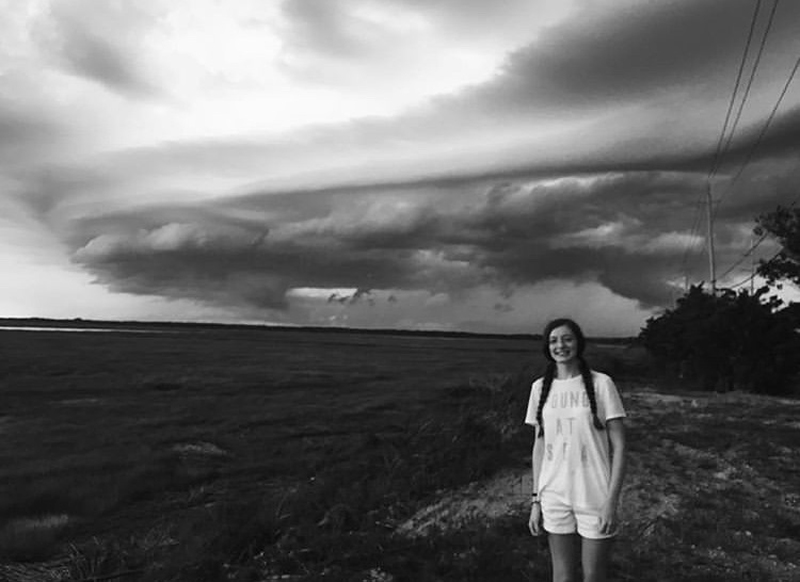 "I know some people who are so afraid of thunder," she said. "But I hear it and get this sense of power in me. I feel like an evil villain and just start cackling. There's the sense that this huge thing is coming, and it's natural and wild. I feel a connection to it."
As an incoming first-year student four years ago, UD's Department of Geography and Spatial Sciences, which offers the meteorology program, naturally piqued Storm's interest. Plus, with such an on-the-nose moniker, enrolling in the major felt a bit like fate.
"People do comment about my name, but I don't mind that at all," Storm said. "If you want to go into the forecasting business, I've learned that it helps to be memorable."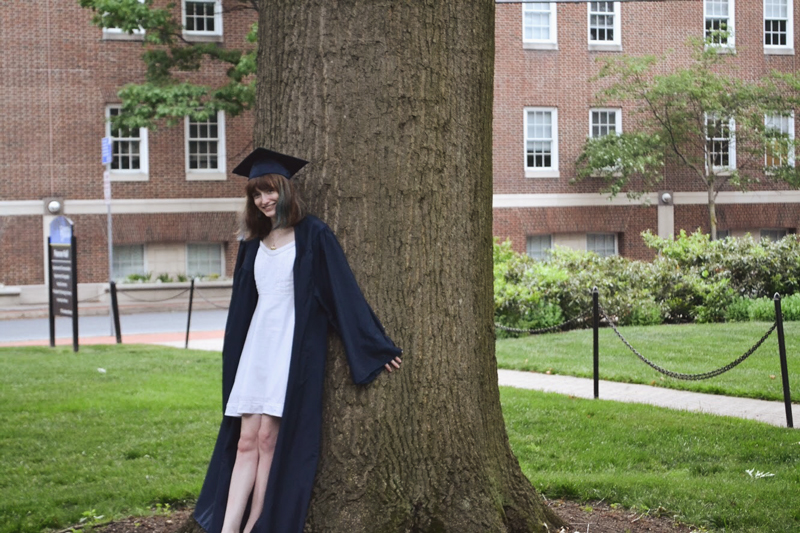 While at the University, Storm served as president of the UD chapter of the American Meteorological Society, or AMS. She and fellow biosphere buffs frequently got together for cloud-watching days on the beach, movie nights (Twister was a favorite) and networking trips to AMS conferences all over the country. It was at one of these events that Storm secured an internship with AccuWeather, a media company based in State College, Pennsylvania, that provides commercial forecasting services worldwide.
Instead of grabbing coffee or other menial tasks, Storm said she spent her time mining data, reading models and doing the real work of forecasting. You might think getting this behind-the-scenes look at how the sausage — er, snow — is made would take away from a person's weather-induced magic, but Storm felt the opposite: "Understanding all the puzzle pieces — seeing how they impact the perfect, organized chaos of the atmosphere — it blows my mind and gives me even more respect for it all."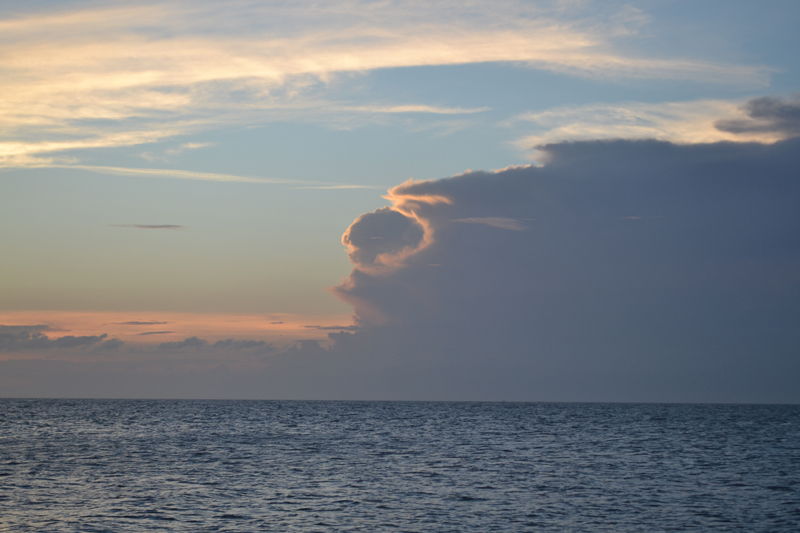 There's only one problem. Tracking weather is often disconnected from, well, actual weather.
"A lot of stations won't have many windows," Storm said. "This helps keep you from being influenced by the conditions wherever you are, because you need to be forecasting for a lot of different places."
Enter Storm's photography hobby, which allows her to step away from the computer and feel the gustnado on her face — that's meteorologist speak for a swirling wind at the edge of a thunderstorm.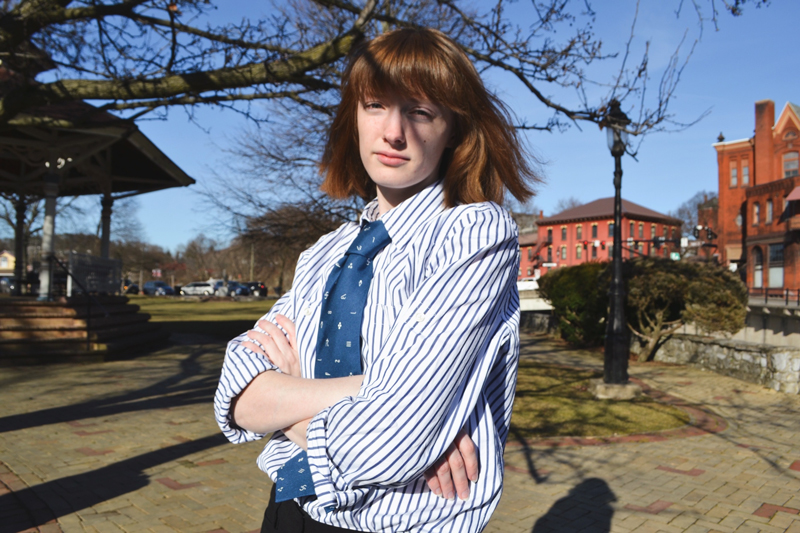 At UD, Storm joined the student-run photography club, where she helped organize trips to local zoos or nearby Longwood Gardens, places rich in nature-photo opportunities. (Although, she added, the lens of her Nikon D3100 often drifts toward the sky, no matter where she is.) This summer, at a lake near her home, she planned to spend more time honing the art of lightning photography. Her dream? To capture a live tornado.
While the art form provides a nice reprieve from the math-heavy work of predicting weather, it's also similar, in a way. Neither pursuit is an exact science, and there's a little luck involved with each.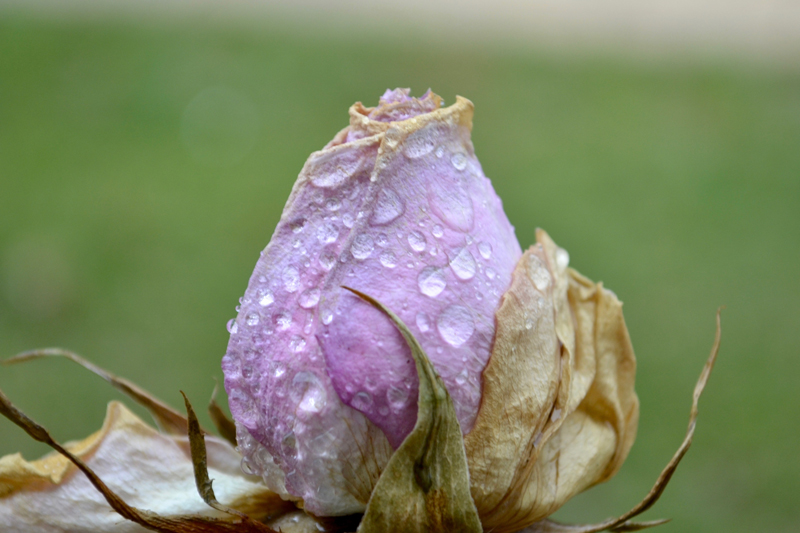 "You can do everything right to get a forecast as perfect as possible, but things can change on a dime and ruin everything," Storm said. "You can also prepare for the perfect photo shoot, but things won't always go your way — some great photos happen by accident. At some point, you have to give up being a perfectionist."
As for Storm's career plans, she said an "amazing academic experience" at UD has prepared her well for the next chapter, which might see her back at AccuWeather — she recently interviewed for a full-time position. She's also been selling prints of her artwork online — from photos of grey (altostratus) clouds to dewy (condensed water vapor) flowers. In other words, you could say the future holds clear skies ahead.
But — in Storm's case, anyway — that would be a shame.