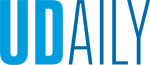 Couch 2 5K turns virtual training into real success
Article by College of Health Sciences Staff June 04, 2020
Accountability programs helps 13 employees hit their 5K goal
The spring semester offering of Couch to 5K from the University of Delaware's Employee Health and Wellbeing unit may have looked different in 2020, but participants still enjoyed the same success, backed by accountability and support.
Every fall and spring semester, EHW has hosted the 8-week virtual training program on UD's main campus. Participants typically do three running and walking workouts a week -- two on their own and one as a group, guided by Diane Kukich, a Road Runners of America Level 2 running coach.
This spring, coronavirus (COVID-19) prevented EHW from hosting the group runs. Instead, the team used Microsoft Teams and Zoom to remain accountable for their workouts and to learn about running safety, motivation, injury prevention, and more in discussion sessions led by Kukich and Chelsea Finch, EHW Fitness Coordinator.
"As the coach, I'm enjoying the opportunity to share more running-related information with the participants face-to-face rather than just through weekly emails and chance encounters during group runs," Kukich said.
By the end of May, the 13 employees accomplished their goal of running 3.1 miles.
EHW is now developing a hybrid program for the future that not only incorporates group runs on the James F. Hall Trail, but also online accountability groups and discussion sessions to involve employees on main campus and outreach locations.
"With the virtual C25K group, I was able to participate just like everyone else," said Alison Travers, who works on the Georgetown campus. "I've found it helpful and encouraging to interact with colleagues from Newark, who I would not usually encounter."
The next C25k group session will begin in August 2020. To be notified when the next session begins, subscribe to Employee Health and Wellbeing's mailing list.
For further information, please visit: https://sites.udel.edu/wellbeing/