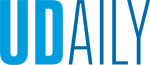 Board of Trustees holds semiannual meeting
Article by Diane Stopyra June 29, 2020
President Dennis Assanis announces fall plans, actions supporting diversity
Equipping students for success is the core mission of the University of Delaware. Or, as UD President Dennis Assanis put it at the semiannual Board of Trustees meeting on Tuesday, June 23: "It is the epitome of what we do." Now more than ever — amid cultural unrest and a global pandemic — this means a reinvigorated commitment to the safety and shared humanity of the UD community.
"We all need to be compassionate and care for one another," Assanis said. "It is this culture of consciousness that will propel us forward."
Assanis drew attention to actions the University is taking to create a more inclusive community, including mandated diversity training for students, faculty and staff; new fundraising for social justice initiatives; a review of naming considerations for buildings on campus; and plans for a series of dialogues and listening sessions throughout the coming academic year.
Building an environment of inclusive excellence has been one of Assanis' top priorities since he came to UD in 2016, and he noted at the meeting that, during his tenure, the numbers of underrepresented minorities have steadily increased among undergraduate and graduate students and full-time faculty and staff.
"Recent events in our nation have been deeply disturbing, and they remind all of us that racial discrimination continues to be a challenge in our society," he said. "We need to do everything we can to promote equity and social justice. I keep saying that one person alone cannot change the world. We need everyone's engagement — we are all in this together."
Via Zoom video and UDLive, Assanis announced plans for a safe and innovative fall semester that will see Blue Hens back on campus for in-person instruction beginning Tuesday, Sept. 1. The reopening strategy, he said, has been guided by three main principles, including care for people, a cultivation of academic excellence and a commitment to positive social impact.
Among the coronavirus-inspired changes? Greater access to the University.
"We have made some major decisions regarding affordability," Assanis said, highlighting a tuition freeze for the 2020-2021 academic year for both residents and out-of-state students. "It's the right thing to do."
The plan, he said, is to adopt a blended education model, combining face-to-face and online teaching and learning, with the intent to offer 50% of undergraduate classes in face-to-face mode. In alignment with state guidelines on gatherings, all in-person classes will be capped at 49 students. Faculty will be prepared to accommodate students who cannot attend in person, or who do not feel comfortable doing so.
"So why is blended learning the best of two worlds?" Assanis asked the group. "It synthesizes the advantages of face-to-face and online…. Published, scientific studies indicate that blended instruction in a judicious way, carefully thought out, has superior outcomes than exclusively face-to-face instruction."
Research operations are already in the process of a phased reopening. Residence halls will open, but — like all campus buildings — they will be cleaned more frequently, and the move-in period will be spread through mid-to-late August to avoid overcrowding. Meanwhile, UD is planning for the return of fall sports to campus in a phased manner, with fan attendance at events still uncertain.
All members of the UD community will be expected to adhere to health protocols that include participating in periodic health screenings, maintaining six feet of personal distance and wearing masks or cloth face coverings while indoors and in crowded outdoor situations. Attention to these protocols is especially important for the vulnerable populations within the UD community who may be at higher risk for severe illness. Should a member of the community become infected, quarantine will be mandated and contact tracing will be performed by the Delaware Division of Public Health. These and other procedures will be reinforced via classroom syllabi, signage posted throughout campus and a healthy-behaviors campaign currently being developed. A specially designated hotline and LiveSafe App will take complaints regarding noncompliance.
"Part of it is really developing the right culture," Assanis said. "Positive peer pressure can do miracles."
For a window into the incoming class of 2024, who will experience this new normal, Vice President for Enrollment Management Rodney Morrison updated the board on the first-year students.
"Pre-COVID, we were really humming on all cylinders," he said, referring to the University's record number of applications, including those from underrepresented groups. While UD is still in relatively good shape compared to national trends, he added, the impact of the coronavirus on campus this spring has impacted deposits.
For this reason, strengthening the enrollment pipeline has become increasingly important. Morrison said this is being done through a variety of programs that engage students at the high school level, allowing them to earn college credit or get a sense of the Blue Hen spirit.
In partnership with TeenSHARP, an organization that prepares low-income students of color for success in top colleges, UD hosted an all-day conference called Conquering College Admissions, which shed light on the application process for Delaware high schoolers. The University is also a member of the Student Success Collaborative. Led by the Higher Education Office at the Delaware Department of Education, the program seeks to create a statewide culture in which every student, K-12, is enabled with an education and career plan.
Morrison also drew special attention to the University's Associate in Arts Program, where students can earn 60 credits toward a bachelor's degree at a very low cost.
"We continue to do everything we can by giving different pathways and opportunities to students, to make sure we're lowering and eliminating barriers to UD as much as we can," Morrison said.
Also making a presentation at the meeting was Jennifer Horney, founding director of UD's program in epidemiology, which focuses on uncovering the distribution, patterns and causes of diseases. She is also a core faculty member at UD's Disaster Research Center, and she serves on the Board of Scientific Counselors for the preparedness response efforts of the U.S. Centers for Disease Control and Prevention. PBS recently referred to her as, "one of the leading epidemiologists in the United States."
"The reason I really wanted to come and be the founding director of the epidemiology program at UD is that COVID-19 began with a deficit in the U.S. of about 250,000 public health workers," Horney said. "I really see the charge of this program to provide surge capacity, informal and formal, to local and state public health efforts, and to do that through the integration of amazing service learning opportunities for our students that strengthen University/community partnerships. The ultimate goal is fueling the public health workforce in Delaware, the Mid-Atlantic region, the U.S. and internationally."
Already, graduates from this program are assessing COVID-19 impacts for organizations throughout the area, including the Delaware Division of Public Health, the Philadelphia Department of Public Health, and the nonpartisan research organization NORC at the University of Chicago, which is conducting regional contact tracing. Meanwhile, the program's other projects include researching the impact of COVID-19 on domestic violence, and measuring some of the pandemic's indirect consequences. (These may involve an uptick in measles cases, Horney added, since many countries have eliminated this vaccination program in order to cope with the coronavirus.)
There is no shortage of work for a disaster epidemiologist, she said. "We anticipate more frequent and more severe natural disasters of all types moving forward."
Assanis shared that, despite all the challenges of the last academic year, there are reasons to celebrate, including 18 of UD's graduate programs being ranked among the nation's top 100. "We had to rise above," he said. "We had to be innovative and creative in our teaching and learning and research approaches." He commended the outstanding faculty members who were newly promoted, tenured or recognized for their excellence in teaching, scholarship, undergraduate advising and scholarly community engagement. In particular, he praised Norman J. Wagner, the Unidel Robert L. Pigford Chair in Chemical and Biomolecular Engineering, for being the recipient of the 2020 Francis Alison Award, the University's highest faculty honor.
Despite the unconventional spring semester, UD proudly graduated an impressive class of more than 6,800 graduates, including this year's Warner and Taylor award recipients Bianca Mers and Arnav Prasad, and Assanis also recognized other exceptional students, including the Goldawater scholar, the Gates Cambridge finalist, the Critical Language scholars, the Fulbright and Gilman awardees and the Plastino Scholars.
Board action
At the meeting, trustees approved the consent agenda with a number of resolutions that included:
Renaming of the University's Honors Program as the Honors College;
Designating the Joseph R. Biden, Jr. School of Public Policy and Administration as a freestanding professional school;
Approving new named professorships, promotions and tenure decisions;
Awarding permanent program status to the Master of Engineering in Particle Technology (MEPT) program and the Ph.D. in bioinformatics data science;
Disestablishing the M.A. degree in economics and the B.A. in linguistics and French,
Establishing the Department of Communication Sciences and Disorders in the College of Health Sciences;
Authorizing construction projects at McKinly and DuPont laboratories; and
Approving increases for the Student Comprehensive fee, the Student Wellbeing fee, and dining and housing rates.
Also at the meeting, the Board re-elected its officers to one-year terms: John Cochran, chair; Terri Kelly, vice chair; Terence Murphy, vice chair; and I.G. Burton, secretary/treasurer.
The meeting concluded with a special resolution thanking all those throughout the state who have offered support during these difficult times, including medical workers and support staff, professional and volunteer first-responders, community organizations and essential workers. The resolution concludes, "the Board of Trustees of the University of Delaware expresses its sincere gratitude to all those who serve to support the University of Delaware and state communities as we continue to work together to meet the challenges ahead."