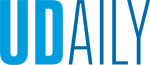 Hello, new normal for work
Article by Megan Maccherone Photo courtesy of Tanya Bakalov July 01, 2020
Alumna CEO expands company's resources in light of COVID-19
"There is simply no question that it is a trying time to be a CEO," said Tanya Bakalov, a 2004 graduate from the University of Delaware's Alfred Lerner College of Business and Economics, referring to leading a company during a pandemic, especially a software-as-a-service company that many organizations are relying on for survival through the crisis.
The company is HelloTeam, a Boston-based talent management platform that Bakalov founded in 2016. "The decisions we make in this climate will have lasting effects on our organization and the clients we service for years to come," she said.
Leading a company through change is not new for Bakalov. After graduating from UD, she co-founded SevOne, a digital infrastructure management software company. SevOne still has employees working in offices on UD's Science, Technology and Advanced Research (STAR) Campus.
Recalling the launch of SevOne, Bakalov said, "it really opened my eyes to the challenges of scaling a company from myself, my husband Vess (also a UD alumnus), and two interns to a global leader with over 500 employees worldwide. SevOne was a truly unique place; we didn't just want to build the best software, we wanted to build the best culture."
That's how HelloTeam was born. Bakalov saw the necessity for a modern, user-friendly, cloud-based employee experience that helps keep employees up to date with news and events, career milestones, birthdays, work anniversaries and more.
Now, Bakalov is focused on ensuring that HelloTeam can support not only its current clients, but also so many organizations that were forced into remote work due to COVID-19.
"The pandemic has brought financial challenges to nearly every company worldwide, so as a CEO, you need to make sure your company adapts," she said.
In addition to offering heavily-incentivized pricing, additional staff and manager product training, and thought leadership webinars for human resources professionals, in May Bakalov and HelloTeam started the #InternsMatter initiative, allowing companies to manage interns using its full platform free of charge.
"Internships set the tone for the rest of one's professional career," Bakalov said in a company statement.
"Every year, SevOne was proud to welcome a diverse class of interns, serving at every level in the organization," she said. "I have continued this tradition at HelloTeam, creating meaningful opportunities for students at Boston schools.
"Personally and professionally, I believe it is critical to maintain this tradition, in spite of the pandemic, because what we do now will define the future careers of today's students. This initiative is our way of giving back. We want to make sure that every organization is equipped to give these interns the full educational experience, regardless of location."
A double major in accounting and management information systems, Bakalov received the 2016 Lerner College Alumni Award of Excellence, honoring her for her professional success, contribution to the community and giving back to Lerner College.
"When I first enrolled at UD, I knew I wanted to do something related to business," she said. "As I progressed, I became increasingly interested in accounting as well as management information systems as I saw software being the way of the future. This major exposed me to all facets of finance, organizational management as well as IT. Studying at UD also connected me to coveted internships and opportunities for professional growth and I was able to land my dream job at a Big4 Accounting firm."
In 2017, HelloTeam won the University of Delaware's 17&43 Award for Most Promising Venture. Currently, Bakalov serves on the Horn Entrepreneurship National Advisory Board.
"I have proudly supported future waves of entrepreneurs through many incredible programs and initiatives including the Diamond Challenge, The Hen Hatch Competition, and Summer Founders among others," Bakalov said. "I wish programs like Horn Entrepreneurship existed at the time I was a student as I can now see looking from the outside in how valuable early exposure to entrepreneurship is."
Read more background about Tanya Bakalov and husband Vess Bakalov, EG99, in this 2014 UD Messenger article.