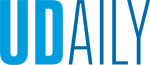 Osher's Ben Franklin Circle
Article by Nora Zelluk Photo by Osher Lifelong Learning Institute July 24, 2020
The 18th century conversation club brought to the 21st century for lifelong learning
Last fall, the University of Delaware's Wilmington-based Osher Lifelong Learning Institute (OLLI) became the first OLLI program in the country to start a Ben Franklin Circle discussion group, modeled after Benjamin Franklin's 18th century conversation club focused on civility and mutual self-improvement.
The 21st-century version was founded at New York City's 92nd Street Y, and now boasts over 300 chapters across the U.S. (The 92nd Street Young Men's and Young Women's Hebrew Association, which began more than 140 years ago, says on its website that it enthusiastically welcomes and reaches out to people of all ages, races, faiths and backgrounds. It goes by the abbreviation of 92Y.)
OLLI member Diane Senerth read about Ben Franklin Circles in a New Yorker article and immediately thought of her fellow lifelong learners. The Ben Franklin Circle Discussion Group at OLLI began meeting as an extracurricular activity in 2019 and continued in 2020 on its path of exploration and discussion of Ben Franklin's 13 virtues of temperance, silence, order, resolution, frugality, industry, sincerity, justice, moderation, cleanliness, chastity, tranquility and humility.
A perfect fit for OLLI
"I was uncertain how our OLLI community would respond, but I need not have worried," said Senerth, a community volunteer and retired education nonprofit executive. "I realized immediately that we had so much wisdom and experience in the room. Members brought their professional knowledge, parenting and grandparenting expertise, and lifetimes of challenges and successes. These were people who were able to reflect on all of life's lessons and who were willing to share their journey with others."
Danyel Addes, network and program manager for 92Y's Belfer Center for Innovation and Social Impact, was delighted to hear about the Ben Franklin Circle (BFC) implemented at UD's lifelong learning program.
"Once we learned more about UD's OLLI program and the larger OLLI network, we saw a natural alignment between BFC and OLLI's mission. Both are dedicated to bringing people together in the pursuit of lifelong learning," said Addes. "We're very excited to grow this relationship with OLLI Wilmington and to offer BFC to more OLLIs around the country, and our hope is that the model will appeal to local OLLIs looking to add a unique discussion group to their offerings."
Ben Franklin's virtues go virtual
In the spring of 2020, when UD's OLLI programs were canceled due to the coronavirus (COVID-19) pandemic, the Ben Franklin Circle barely missed a beat.
"When I started our group, I could not have anticipated that our meetings would be interrupted by a global pandemic," said Senerth. "But I was loath to give up my connection with Ben Franklin Circles."
Hearing that 92Y was hosting a virtual circle, Senerth enrolled right away and discovered quickly that the Ben Franklin Circle experience translated well to an online format. She determined she could do the same for UD's OLLI group, adding, "Franklin's virtues are timeless and also apply in circumstances we could have never foreseen."
Although originally started as a Wilmington-based OLLI activity, Senerth opened up the virtual OLLI Ben Franklin Circle to OLLI participants from UD's other lifelong learning sites in Kent and Sussex counties. Senerth reports that about 35 OLLI members from across Delaware and the nearby region are now participating in the virtual Ben Franklin Circle.
UD OLLI plans all-online fall semester
The Ben Franklin Circle is only one example of OLLI's activities that were informally adapted to online formats this spring. Several discussion groups, virtual social hours and at least one art class continued to meet virtually after UD's on-site OLLI programs were put on hold due to the coronavirus pandemic.
Very quickly, OLLI staff and instructors began planning the launch of OLLI's first 100%-online semester. This summer, the UD OLLI Online pilot program enrolled nearly 750 participants in over 40 online courses and activities like fabric jewelry-making, history of the U.S. Lightship Service, financial literacy, and a virtual home repair how-to group.
This fall, more than two hundred UD OLLI Online courses and activities are being planned, and Senerth's Ben Franklin Circle will be among them.
Registration will be available in August, and prior OLLI membership is not required. OLLI gift certificates are also available. For details about UD OLLI Online, visit https://www.olli.udel.edu/fall-online.
About OLLI at UD
UD's Osher Lifelong Learning Institutes are volunteer-based learning cooperatives for adults age 50-plus to take and teach classes together with no grades, exams or educational prerequisites. OLLI programs are located across Delaware.
The University of Delaware is proud of its history as one of the first and largest lifelong learning programs in the country. Last year, when the country's OLLI programs reported 170,000 participants nationwide, more than 4,000 of that number were members of the Delaware programs alone.
In Delaware and across the country, OLLI is affiliated with and receives partial support from the Bernard Osher Foundation, a philanthropic organization focused on higher education, lifelong learning and the arts.