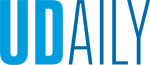 UD monitors coronavirus situation
Article by UDaily staff January 27, 2020
CDC currently lists risk in U.S. as low
Editor's note: For the latest updates from the University, visit this special website.

Health officials worldwide are monitoring an outbreak of coronavirus, which can cause respiratory illness, that originated recently in Wuhan, China. University of Delaware officials are watching the situation closely and communicating proactively with individuals who may have traveled to or near the affected locations.
No confirmed cases of coronavirus have been reported in Delaware at this time. The Centers for Disease Control and Prevention (CDC) lists the risk to the general American public as being low at this time, but it is also an evolving situation. Out of an abundance of caution, the University is sharing this preliminary information to raise awareness and inform the University community.
There are currently no UD-led study abroad trips in China. While the majority of UD's student body is not currently on campus in Newark, many students choose to spend Winter Session abroad or return to their homes for the extended interim before the spring semester begins. All members of the UD community who are currently abroad are encouraged to be particularly vigilant about hygiene when traveling. Due to the nature of this outbreak, precautions are being taken at international airports. Passengers may be screened for elevated temperatures upon arrival at U.S. airports.
Symptoms of this coronavirus infection include:
Fever
Cough
Difficulty breathing
What to do if you feel sick
Students in Newark are encouraged to call Student Health Services (SHS) at (302) 831-2226 to make an appointment. SHS must follow certain protocols for suspected cases of coronavirus, so please do not arrive unannounced at Laurel Hall.
Students not currently in Newark experiencing symptoms should contact their healthcare providers.
Faculty and staff experiencing symptoms should also contact their healthcare providers.
For those who are traveling, information about GeoBlue, the University's international medical insurance provider – available to all members of the UD community – and other details about UD-supported travel assistance can be found at this link.
As during any flu season, if you feel sick, follow the usual best practices:
Avoid close contact with others.
Cover your mouth and nose with a tissue when you cough or sneeze and then throw the tissue away and wash your hands, or cough/sneeze into your elbow.
Wash your hands often with soap and water.
Clean hard surfaces in shared spaces with disinfectant.
Here is additional information and guidance about the virus from the CDC: www.cdc.gov/coronavirus/2019-ncov/index.html.
To visit the Delaware Division of Public Health special webpage on the coronavirus, click here.

Updates will be provided to the University community as this situation evolves.