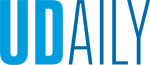 President briefs trustees on 2019 accomplishments
Article by UDaily staff Photos by Kathy F. Atkinson January 06, 2020
Trustees authorize construction, thank donors, approve change to School of Music
The University of Delaware is on a strong trajectory of strategic growth and impact, President Dennis Assanis told the Board of Trustees at its semiannual meeting on Tuesday, Dec. 10.
"Education is the ticket to a better world and a better society, and so I'm extremely proud of the progress and achievements of our students, faculty, staff and everyone at UD this year," Assanis said.
At the meeting, the Trustees also thanked donors to the University, approved creation of the School of Music, approved construction projects and recognized recent faculty personnel actions.
In his update to the Trustees, Assanis expressed his optimism about UD's future, even as other institutions nationwide are struggling with enrollment and other issues. UD's progress toward its strategic priorities is evident in several key measurements, as well as recognition and attention from advocacy groups and the news media.
For example, Assanis pointed to UD's rising enrollment and growth in student applications. There are now 17,483 full-time undergraduates on the Newark campus, up about 15% from a decade ago. The Associate in Arts program has a record 853 students, an increase of 17% over the same period.
Applications for the Class of 2024 are up dramatically this year, thanks to a new "early action" option that promises a decision by the end of January for those who apply by Nov. 1. UD has received more than 25,000 applications so far, compared to about 14,500 at this point last year. Nearly 1,000 international undergraduates are enrolled this year, and a recent survey found high rates of satisfaction and happiness with UD.
"The experience we deliver to our students is unparalleled," Assanis said. "They come and study here because they know this is a great value in education."
Assanis also highlighted UD's high on-time graduation rate: 73% of students earn their bachelor's degree within four years, one of the top 10 rates nationwide among residential public universities. Also, a new report by Georgetown University's Center on Education and the Workforce shows that a UD degree is an outstanding long-term investment, worth about $1.2 million after 40 years, ranking in the top 50 among public universities nationwide.
Ensuring that UD remains a good choice for students means providing them with the resources and services they need to succeed, both in and out of the classroom, Assanis said.
The Whitney Athletic Center, currently being built outside Delaware Stadium, is one initiative to promote the success of UD's student-athletes by providing training, tutoring and other services, he said. Student-athletes in several sports have achieved success this year, posting a winning percentage overall for fall sports.
Also, UD plans to begin repurposing Warner Hall on the South Green as a new Center for Student Health and Wellbeing to bring a variety of coordinated services under one roof. "We need a place where we can help students overcome the challenges they face and get the help they need to graduate on time," Assanis said.
UD's current student-wellness programs are strong and effective, he said. The Campus Prevention Network, a national coalition of more than 1,500 institutions, recently presented UD with two Impact Awards for its efforts to prevent alcohol and drug misuse and prevent sexual assault and gender-based violence. Only two other institutions in the network, the University of Michigan and the University at Buffalo, received both awards, putting UD in elite company, Assanis said.
Assanis also highlighted the recent and upcoming improvements to Morris Library, which has more inviting spaces, such as The Nest, for students to socialize and work. He said UD is exploring a new smartphone app to help students stay up to date on events, classes, finances and other important information. And UD's new esports program is expected to launch early next year as an exciting way for students to develop teamwork, leadership, critical thinking and other marketable skills, as well as show their Blue Hen pride, Assanis said.
UD's growing faculty — now with 1,354 full-time faculty members — continues to post impressive achievements, and the University's staff remains essential to the institution's successes, Assanis said. He highlighted UD research that has been covered in high-profile news media outlets, and he recognized several faculty members and graduate students whose research-inspired businesses recently earned FastPass entrepreneurship awards from Delaware Innovation Space.
As UD grows, it is also becoming more diverse, Assanis said. Underrepresented minority students now make up 25% of UD's in-state enrollment, up from 14% a decade ago. Nearly a third of UD's faculty are minority, and about 45% are women, both increasing steadily over the past few years. Several diversity-focused initiatives have helped drive the increases, he said.
UD's Honors Program continues to be a point of pride, Assanis said, and the University is looking for ways to build on its strengths to attract even more high-achieving students and provide them with unique and challenging experiences. Also, advanced education has grown at UD, with creation of 17 master's programs, eight doctoral programs and six certificate programs since 2016, as well as an increase in both credit and noncredit enrollments in professional and continuing studies programs.
Assanis pointed to several developments as evidence of a strong culture of innovation and entrepreneurship at UD. Thanks to the success of Horn Entrepreneurship, UD ranks 38th in the nation for entrepreneurial studies, according to a new report by The Princeton Review and Entrepreneur magazine. The recently announced financial-technology, or "fintech," building on the Science, Technology and Advanced Research (STAR) Campus will be instrumental in developing the state's strengths in this growing field, he said. And the new MakerGym at Pearson Hall is the centerpiece of the Maker Network on campus to encourage collaboration and innovation, Assanis said.
"Think what this will do for our design students, for all the people who will be able to work together," he said. "We really live and breathe innovation and entrepreneurship."
Assanis said as the University grows and evolves, it is important to keep environmental issues in mind. The new UD Sustainability Council will engage with the on-campus and off-campus community to help align the University's activities and priorities with its commitment to the environment, he said.
Assanis concluded by praising the success of the Delaware First campaign, which has nearly reached its fundraising goal of $750 million with several months remaining. UD depends on donors to maintain its competitive edge among its peers, he said.
"The only way to provide this margin of excellence is through philanthropy," Assanis said. "We're even more thrilled about what the future will bring."
After Assanis' report, a special presentation featured Guillaume Combet, associate professor of violin, performing two pieces—Slavonic Fantasy "Songs My Mother Taught Me" by Dvorak-Kreisler and Souvenir d'Amérique "Yankee Doodle" variations by Vieuxtemps, accompanied by pianist Oksana Glouchko.
In board business, trustees approved several resolutions, including:
Thanking donors for their generosity to the University;
Approving construction projects to demolish Christiana Towers and to construct an addition to the Library Annex;
Changing the name of the Department of Music to the School of Music to better reflect the rising prominence of UD as a premier institution of music learning in the Northeast region; and
Recognizing recent faculty personnel actions.
In addition, trustee Kenneth C. Whitney was re-elected to a six-year term on the board.
Trustees also approved a special resolution recognizing the 50th anniversary of the Faculty Senate. The resolution noted, in part, "for the past 50 years, the University Faculty Senate has coordinated faculty governance at the University and has upheld its tradition of academic excellence, working tirelessly to contribute to an environment in which all members of the campus community are free to learn and to communicate."