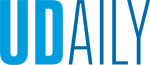 Moving forward with autism
Article by Beth Miller Photo by Evan Krape January 03, 2020
Prof. Anjana Bhat develops creative therapies for autistic children
Editor's note: The following question-and-answer interview with Prof. Anjana Bhat was part of a series of conversations in the UD Research Magazine. The theme was UD Disruptors. As a research university on the leading edge, UD has a multitude of creative thinkers and doers.
One of every 40 children falls within the spectrum of disorders known as autism, according to a study published by Pediatrics in December 2018. They struggle—in varying amounts—with communication, social interaction and repetitive actions, and they experience our world in many different ways. Anjana Bhat's work at the University of Delaware points to promising new dimensions in the therapies available to those with autism, adding creative motion, music and robotics to the therapist's tool chest. Her work is helping patients build motor and communication skills.
Q: What do you study, and what led you into this field?
Bhat: I am a pediatric physical therapist and I am interested in developing creative therapies for children. For the last 17 years, I have worked with children with autism and have developed different creative interventions using musical rhythms, robot trainers and creative yoga. Most recently, in collaboration with Lynnette Overby, UD professor of theatre and dance, and her students, we have developed an eight-week dance/creative movement protocol that was administered to 13 children with autism. We are still analyzing the data to determine our results.
I always wanted to make a difference, help people, work in health care, and eventually, knew that I would like to work with special needs children. Very late in my career, I was introduced to children with autism and all the difficulties faced by their families. It is a pretty devastating diagnosis. The child and his/her family have to deal with a lot of challenges—difficulties with social interaction, communication, behavioral problems, difficulties with simple transitions in everyday activities, etc. Somehow, these families are also the ones with a lot of resilience and positive attitude.
I was interested in working with them and developing engaging movement themes to promote social interaction and communication in this population. The most recent theme has been dance—it seemed like an engaging way to promote social skills.
Q: Can you recount the tipping point—the idea that produced your 'aha!' moment?
Bhat: I was in my postdoc years at Johns Hopkins University. Most researchers would say that children with autism have motor impairments but nothing can be done about it. That was surprising to me. The whole focus in this population is always on their social communication difficulties and not their motor difficulties. My research has shown that you can use creative movement themes that promote both motor and social communication skills of children with autism.
Q: Were there many naysayers and how did you navigate that?
Bhat: There is a dearth of research evidence for motor interventions in children with autism. I have not had a problem convincing parents that there is value in using creative movement activities to promote skills in children with autism. Doubts are usually cast by skeptics who don't believe in the idea of embodied cognition. The best way to deal with that is to let the evidence speak for itself. Across many different studies we find that social skills like smiling and verbalization are substantially higher when children with autism engage in socially embedded movements versus sedentary games. So there is immense value in using themes like music and movement, yoga and dance to promote social communication, cognition and motor skills in children with autism.
Q: What is your favorite problem at the moment?
Bhat: Currently, my students and I are looking at brain activation patterns during naturalistic play activities to see what sorts of games facilitate brain activation in the social brain of children with autism. We are exploring the value of cooperative building games. Eventually, we would like to use cooperative play activities to facilitate social skills in those with autism.
Q: What has been most satisfying about your work? Most terrifying?
Bhat: Seeing improvements in children with autism, as they smile more, talk more and move in different ways after a round of therapy. That has been very satisfying. Our relationships with families and their support has been very satisfying.
The terrifying part is when I will no longer be able to do this work. I love the work I do.
More on Anjana Bhat
With skills in physical therapy, behavioral neuroscience and biomechanics, Anjana Bhat brings expansive expertise to her work developing creative therapies for those living with autism spectrum disorders. She sees movement as a critical piece of addressing the challenges ASD brings. With colleague Michele Lobo, she co-directs the Move to Learn Innovation Lab in UD's College of Health Sciences, exploring new ways of helping children connect with their world and those in it. Using dance, yoga, music and robotics, she and her students are expanding our knowledge of effective approaches to these disorders.
Bhat earned her master's degree at the University of Mumbai's LTM Medical College and her doctorate in biomechanics and movement science at UD. She did postdoctoral research and training at the Kennedy Krieger Institute's Center for Autism-Related Disorders and Johns Hopkins School of Medicine. In 2014, she joined UD's faculty as an associate professor of physical therapy with joint appointments in behavioral neuroscience, biomechanics and movement science.