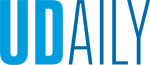 UD part of team that finds three World War II aircraft missing for 76 years: youtube.com/watch?v=Xek33pfk4nw
Long-lost aircraft
Article by Katy O'Connell Photos by courtesy of Project Recover February 14, 2020
Project Recover locates three World War II aircraft, missing for 76 years
Three aircraft associated with seven American servicemen missing in action from World War II were recently discovered in Truk Lagoon, now known as Chuuk State in the Federated States of Micronesia, by Project Recover partners from the University of Delaware and Scripps Institution of Oceanography, part of the University of California, San Diego.
Until now, these U.S. aircraft and associated crewmen had been largely lost to history, despite Truk Lagoon being one of the world's premier diving destinations.
The aircraft — two SBD-5 Dauntless dive bombers and one TBM/F-1 Avenger torpedo bomber — flew from the aircraft carriers USS Enterprise and USS Intrepid and went missing in action 76 years ago.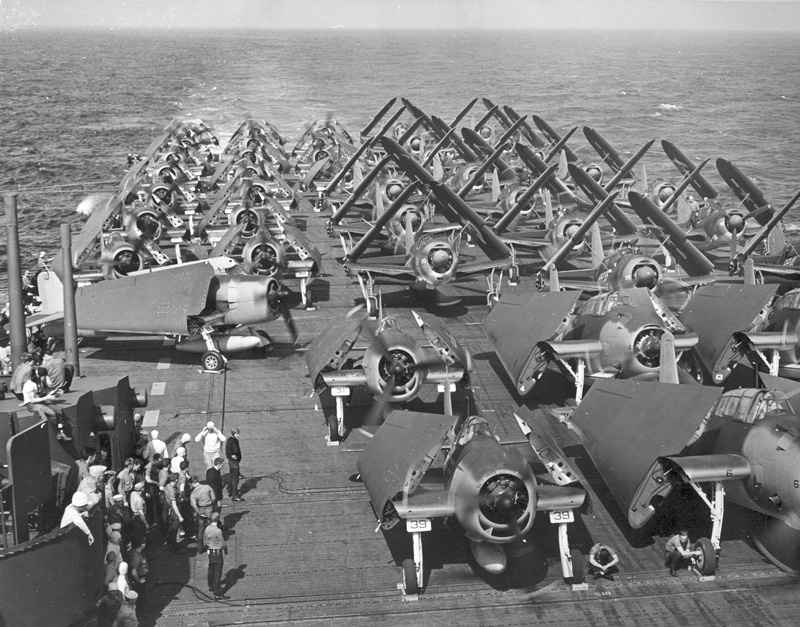 At dawn on Feb. 17, 1944, a massive U.S. carrier task force launched hundreds of American attack aircraft against the island airfields and protected harbors of Truk Lagoon, thought to be one of the most formidable Japanese naval bases in the Pacific. Over the next two days of the aptly named Operation Hailstone, American aircraft laid waste to Japanese defenses, shot down and destroyed more than 200 aircraft, and sank nearly 50 Japanese merchant vessels as well as the few fighting ships that remained. Although lauded as a significant U.S. victory, Operation Hailstone still resulted in the loss of 30 American aircraft and 23 missing aviators and crew. 
"Finding these three aircraft was only possible with the dedication and tireless efforts of our team members and the support of the host country," said Mark Moline, co-founder of Project Recover, expedition leader and director of the School of Marine Science and Policy at the University of Delaware. "While the discovery of these sites is exhilarating and validating, these feelings are mixed with the humbling emotions of the sacrifices made by these service members and their families in protecting our freedoms."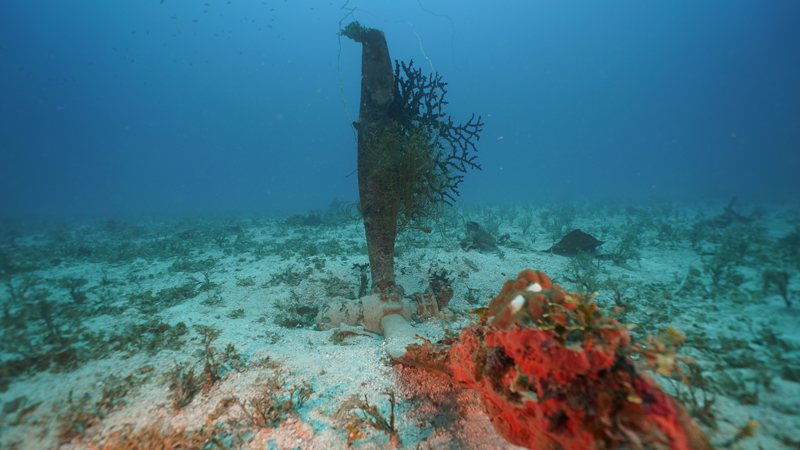 Expedition Chuuk
Project Recover set its sights on finding U.S. aircraft in Truk Lagoon after a year of research. 
"Our research included historical eyewitness narratives from official military reports, mission documents, maps, images from the battle and interviews with local Chuukese. This effort narrowed potential search areas for specific aircraft and motivated the expeditions," said Colin Colbourn, postdoctoral researcher at UD and Project Recover's lead historian.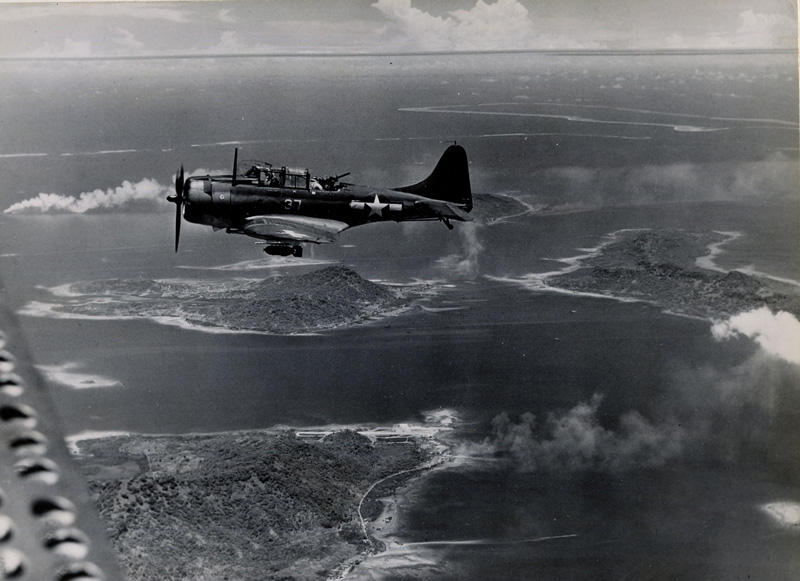 From April 2018 through December 2019, Project Recover partners conducted four expeditions to Chuuk in search of these lost aircraft. After a combined 50 days on the water and a search that covered nearly 70 square kilometers of the sea floor, the team located the debris fields of the three aircraft in depths ranging from 100 to 215 feet. 
The underwater searches are accomplished by repetitive surveys with side scan sonar on autonomous underwater robotic technology launched from small dive boats. Once non-natural debris on the seafloor is detected by sonar, divers and underwater robots with advanced imaging systems further investigate the sites. Three of the 61 sites interrogated revealed U.S. aircraft.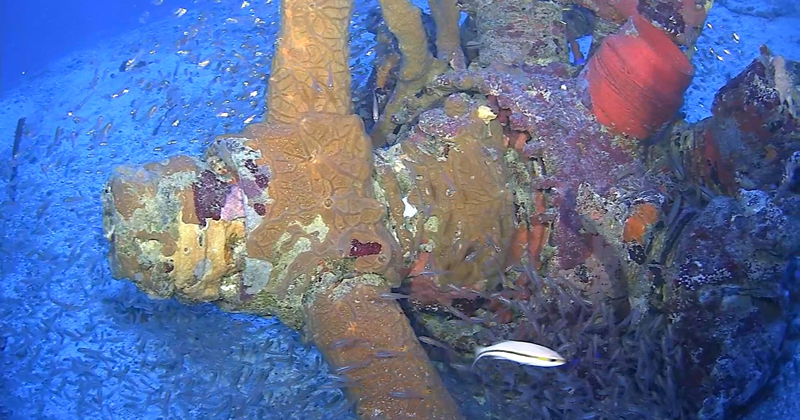 "After complete archeological surveys of the crash sites in December 2019, our team is now assembling reports for review by the U.S. government to potentially set into motion a process for recovering and identifying the remains of up to seven crew members associated with these aircraft," said Andrew Pietruszka, an underwater archaeologist at Scripps Institution of Oceanography and Project Recover's lead archaeologist.
Documentation of these sites will be shared with the Federated States of Micronesia and the U.S. Department of Defense's Defense POW/MIA Accounting Agency (DPAA). DPAA is tasked with evaluating these sites for possible recovery and repatriation efforts, including notification of the families of the missing.
Project Recover is launching additional expeditions this year in various locations in Southeast Asia, the Pacific and the Middle East, however the work in Truk Lagoon is not complete.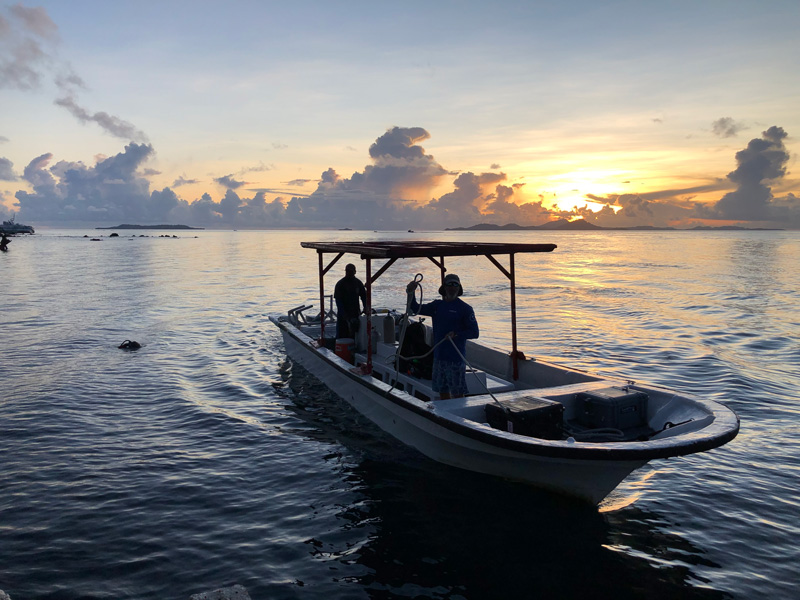 "Our research indicates that there are an additional 28 aircraft from WWII still missing in Truk Lagoon, associated with 103 MIAs," said Derek Abbey, a retired U.S. Marine aviator and president and CEO of Project Recover. "Project Recover is honored to play our part in keeping our nation's promise of returning our fallen service members home and we remain committed to locating more Americans missing in action in Chuuk and around the world."
Support for the Mission
These missions were made possible by a substantial financial commitment from Dan Friedkin, chairman of Project Recover and chairman and CEO of The Friedkin Group. Friedkin's continued support is helping sustain ongoing missions, while enabling the organization to innovate its technology and broaden its search and discovery efforts.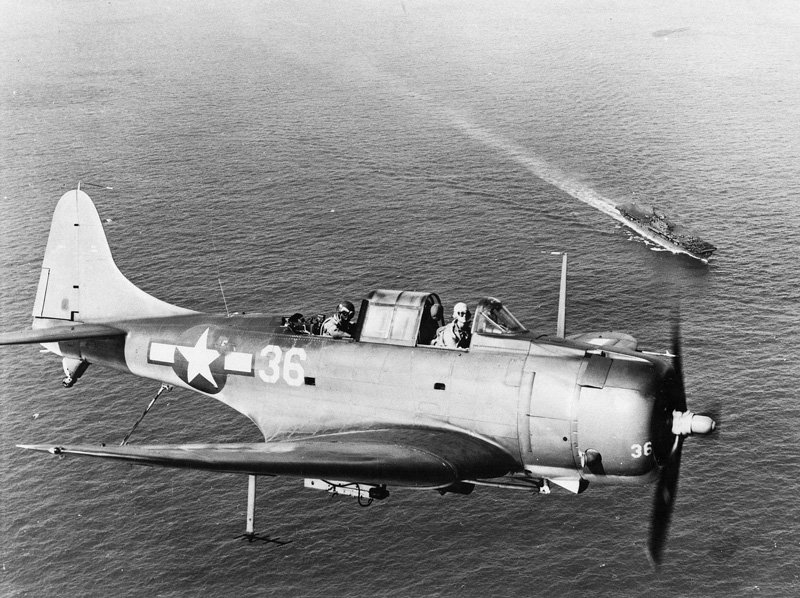 "This discovery is an important step toward our ultimate goal of identifying and returning home those who bravely served our country during Operation Hailstone," said Friedkin. "Our search efforts for the more than 81,000 American service members still missing from past conflicts, including more than 72,000 from World War II, will continue as we seek to bring closure to the families impacted by their loss."
The identification of these three aircraft adds to Project Recover's growing list of newly discovered aircraft associated with U.S. MIAs. To date, Project Recover has found 28 aircraft leading to 13 recoveries and repatriations.
About Project Recover
Project Recover is a collaborative effort to enlist 21st century science and technology in a quest to find and repatriate Americans missing in action since World War II, in order to provide recognition and closure for families and the nation.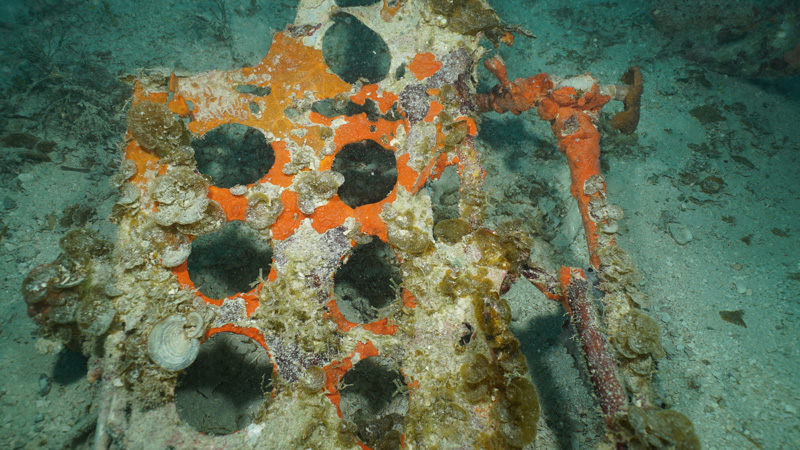 Established in 2012 with initial support from the U.S. Office of Naval Research and formalized in 2016 with sponsorship from private and public entities, Project Recover Inc. is a nonprofit volunteer organization, registered as a 501(c)(3), in partnership with researchers from the University of Delaware and Scripps Institution of Oceanography at the University of California, San Diego.
Project Recover transmits information and data to the U.S. Government Defense MIA/POW Accounting Agency (DPAA) for formal identification, family notification and ultimately repatriation.