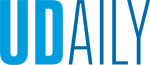 Classroom and community impact
Article by Scott Day Photo by UD Athletics February 27, 2020
UD goaltender Matt DeLuca nominated for award recognizing success on and off the field
University of Delaware senior goaltender Matt DeLuca is one of 20 candidates for a prestigious award recognizing some of the nation's best student-athletes for their success on and off the field.
The Lowe's Senior CLASS Award is an acronym for Celebrating Loyalty and Achievement for Staying in School, and focuses on the total student-athlete. It is meant to encourage students to use their platform in athletics to make a positive impact as leaders in their communities. Luca embodies all those characteristics and was named one of 20 candidates for the prestigious award in the men's lacrosse category.
To be eligible for the award, a student-athlete must be classified as an NCAA Division I senior and have notable achievements in four areas of excellence: community, classroom, character and competition.
A communications major, DeLuca carries a 3.202 grade point average and he was named to the Colonial Athletic Association Commissioner's honor roll. He is active in the community, helping with programs at the Ferris School and McVey Elementary.
On the field, DeLuca, who was named a preseason first team All-American, was ranked in the top 10 in the country each of the past two seasons in goals-against-average, save percentage and saves per game. DeLuca has helped the Blue Hens begin the 2020 season with a 3-1 record heading into Saturday's noon game against Villanova at Delaware Stadium.
The 20 candidates will be narrowed to 10 finalists later in the season, and those 10 names will be placed on the official ballot. Ballots will be distributed through a nationwide voting system to media, coaches and fans, who will select one candidate who best exemplifies excellence in the four Cs of community, classroom, character and competition.
The Senior CLASS Award winner will be announced in conjunction with the 2020 NCAA men's lacrosse national championship in May.