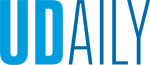 Graduate College dean candidates to visit campus
Article by UDaily staff February 19, 2020
Each will give a presentation on their vision, plans for the college
Four candidates for the position of dean of the University of Delaware's new Graduate College will visit the Newark campus the week of Feb. 17 for interviews, a campus forum and meetings with administrators, students, faculty and staff.
The four candidates are:
Pero Gaglo Dagbovie, associate dean of the Graduate School and University Distinguished Professor of History at Michigan State University;
Michele Marcolongo, professor and head of the Department of Materials Science and Engineering at Drexel University;
Parameswaran Ramanathan, associate dean for graduate education and a Vilas Distinguished Achievement Professor of Electrical and Computer Engineering at the University of Wisconsin – Madison; and
Aimée M. Surprenant, associate vice president and dean of the School of Graduate Studies at Memorial University of Newfoundland, Canada.
Additional information about each of the candidates is available on the dean search website where members of the University community will be able to login using their UDelNet ID.
The University's Graduate College was established July 1, 2019, in recognition of the impact of graduate study on overall scholarship and discovery. It is intended to create opportunities for University-wide partnerships, support curriculum innovation, facilitate high-value interdisciplinary programs and provide centralized support for graduate student services and recruitment.
The dean will be an integral member of the University's academic leadership team, working closely with senior administrators and the deans of the other seven colleges to support and elevate graduate education at the University.
During the week of Feb. 17, the candidates will meet with UD's senior leadership and deans, members of the search advisory committee, graduate program leaders, Graduate College Council members, including faculty, staff and students, and staff of the Graduate College, including Professional and Continuing Studies.
In addition to these meetings, each candidate will give a presentation outlining their vision and plans for the Graduate College. Candidates and their presentations are scheduled from 1:30-2:30 p.m. on the following days and locations:
Pero Gaglo Dagbovie, Monday, Feb. 17, Trabant Theater;
Parameswaran Ramanathan, Tuesday, Feb. 18, Trabant Theater;
Michele Marcolongo, Thursday, Feb. 20, Rodney Room, Perkins Student Center; and
Aimée M. Surprenant, Friday, Feb. 21, Trabant Theater.
All members of the campus community are invited to attend these open forums. Seating will be on a first come, first served basis. Each presentation will be recorded and posted to the search website approximately 24 hours after each presentation. They will not be livestreamed. If disability accommodations are needed, please email the provost's office.
The search advisory committee is being cochaired by Abraham (Bramie) Lenhoff, Allan P. Colburn Professor of Chemical and Biomolecular Engineering, and Chrystalla Mouza, Distinguished Professor in Teacher Education and director of the School of Education.
Other members include:
Estella Atekwana, dean of the College of Earth, Ocean and Environment;
Michael Bush, doctoral student in mathematics and past president of the Graduate Student Association;
Kathleen Matt, dean of the College of Health Sciences;
Shailen Mishra, postdoctoral researcher in the Department of English;
Rodney Morrison, vice president for enrollment management;
Jill Panté, director of the Lerner Career Services Center;
Mark Parcells, professor of animal and food sciences;
Maria Purciello, associate professor of music;
Mary Remmler, vice president for strategic planning and analysis
José-Luis Riera, vice president for student life;
Charlie Riordan, vice president for research, scholarship and innovation;
Matthew Robinson, professor of hospitality business management and president of the Faculty Senate;
Kami Silk, professor and chairperson of the Department of Communication;
Donald Watson, professor of chemistry and biochemistry; and
Cathy Wu, Unidel Edward G. Jefferson Chair in Engineering and Computer Sciences.