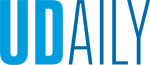 Faculty Senate holds first meeting of 2020
Article by Diane Stopyra February 14, 2020
Discussion includes assessment, dean search, coronavirus update
Taking the podium in Gore Hall, University of Delaware Faculty Senate President Matt Robinson reminded the 86 senators and other attendees that this would be their first meeting of 2020 and the first of the new decade.
"With that in mind," he said, "I just want to share a quote from Ralph Waldo Emerson: 'Spend yourself on the work before you, well assured that the right performance of this hour's duties will be the best preparation for the hours and ages that will follow it.'"
Among the duties currently on UD's roster? Several initiatives related to assessment in various forms.
First up is a 25-minute web survey on faculty job satisfaction at UD. This is part of a three-year partnership the University has started with the Collaborative on Academic Careers in Higher Education, known as COACHE. Based at Harvard, this research partnership collects data on the environment, policies and practices that support faculty doing their best work.
"This is a really great organization," Matt Kinservik, UD vice provost for faculty affairs, told the group. "They do the survey for us, they provide us with the results, and they work with the school on implementing research-based solutions to problems and issues identified from the survey. Our exhortation to you is, please, sometime between today and April 10, the end date, take 25 minutes. And encourage your colleagues to take the time and fill out the COACHE survey."
Kinservik also discussed a working group that was established to analyze — and, ultimately, improve — UD's student course-evaluation system, which factors into appraisal, promotions and tenure.
"We know from the research there are real, serious issues with how universities are soliciting and then using this material," he said.
Nancy Turner from the University of Saskatchewan is an expert on assessing how universities use student feedback appropriately. She will visit UD to present a multi-year review of her own institution's methodology.
"We can hardly do better than to have Nancy here," Kinservik said. "I think we're going to learn an awful lot, and it's going to be a real help to our process."
Finally, on the assessment front, Beth Morling, professor in the Department of Psychological and Brain Sciences, and Matt Trevett-Smith, director of the Center for Teaching and Assessment of Learning, presented information on the conclusions of the Task Force on Learning Goals and Assessment, which met several times throughout the fall semester.
"What do we want our graduates to be able to do?" Morling asked the group. "Maybe we want them to be able to think critically about the fashion industry in New York. Or maybe we want them to be able to design a study to evaluate coastal health in Lewes. Or maybe we want them to be able to critically evaluate polling data and plan strategic communications in D.C. In order to plan educational experiences for our students, it's pretty important to know where we want them to go, what we want them to be able to do. What's their destination?"
Knowing these goals, Morling added, is a fundamental element of course design. For this reason, her task force is proposing that each degree program at UD develop educational goals that will be included in the academic course catalog. Then, if this proposal is adopted, each program will strive to assess at least one of these goals every year. The process, Morling assured her audience, will be simple, using the Curriculog software platform already familiar to UD faculty.
Another request for participation from UD faculty came from Provost Robin Morgan. She spoke about the national search for a dean of UD's Graduate College, which was launched in July. Four finalists will come to campus for interviews between Monday, Feb. 17, and Friday, Feb. 21.
"It's a very diverse group," Morgan said. "They represent different disciplines, different pedigrees…. It's a very exciting slate of candidates."
Also scheduled for this "whirlwind week," according to Morgan, will be open forums held in the Trabant University Center Theater and in the Rodney Room at Perkins Student Center. At the forums, which are open to the campus community, each applicant will present his or her vision for the future of the Graduate College. More information can be found on the search website.
"I hope to see many of you there as we interview these candidates," Morgan said. "Many of you have invested a great deal in thinking about what this Graduate College will be, so as we seek to find the inaugural dean, this is a pretty important week. Thank you for your participation in that."
Lynn Okagaki, deputy provost for academic affairs, updated the Faculty Senate about UD students who cannot return from China due to travel restrictions in the wake of the coronavirus (COVID-19) outbreak. The Office of International Students and Scholars reached out, via email, to 1,700 students potentially affected. Of these, 170 undergraduates, 50 graduates and a handful of English Language Institute (ELI) students responded that they are unable to get back to campus at this time.
"We don't know yet how many students are impacted," Okagaki said. "But we'll have a better idea by the end of the add-drop period," on Feb. 21.
In the meantime, UD is informing affected students of their options, which include taking a leave of absence, reaching out to faculty to inquire about the possibility of remote classwork or enrolling in online courses.
Tim Dowling, director of Student Health Services, updated the group on the campus situation and resources. He urged people to wash their hands frequently and, if feeling sick, to stay home. "We encourage professors during this time, especially at the beginning of the semester, to think about their absentee policy, and possibly make it more lenient," Dowling said. [Editor's note: On Feb. 11, Dowling informed the UD community that two students are being screened for possible cases of the COVID-19 coronavirus. One of those students has since been cleared, and the risk to the UD community remains low.]
During the meeting, four academic resolutions were approved, including a request to change the title of the Medical/Dental Scholars Program to the Medical Scholars Program. Five regular resolutions were also approved. One resolution was a request to extend the Admissions Test Optional Pilot Program, which makes the SAT and ACT tests optional criterion for admission of Delaware residents to UD as a way to encourage them and underrepresented minority and first generation students to apply. The resolution passed, 55-0.
At the end of the meeting, two resolutions were entered into New Business. One called for the creation of the Biden School of Public Policy to move out of the College of Arts and Sciences and become a stand-alone School, led by a dean. The other was to create an Honors College at UD.
Editor's note: Minutes of the Feb. 10 meeting will be posted on the University's Faculty Senate website.