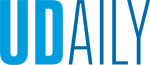 Coronavirus (COVID-19) update: Second student cleared
Article by UDaily staff February 15, 2020
No suspected cases at UD, no confirmed cases in the state
The second University of Delaware student screened by the Centers for Disease Control and Prevention (CDC) for a suspected case of the coronavirus known as COVID-19 has been cleared and does not have the disease. Another student was cleared on Feb. 13.
There are no suspected cases among UD students, faculty and staff. To date, there have been no confirmed cases of COVID-19 in the state of Delaware. According to the CDC, the immediate health risk for the general American public is considered low at this time.
The University reminds the community that while it is understandable to feel uncertain or anxious during a public health event, everyone needs to remember to care for one another and not make assumptions about others' perceived symptoms or any characteristics of identity. This is a time to support one another. Compassion and empathy for each other makes a difference.
Information about the COVID-19 situation at UD, including answers to frequently asked questions, is available online at a special University website: www.udel.edu/coronavirus. The site is updated as new information is received. Any new suspected cases within the campus community will be noted on that site.
For specific information on COVID-19, including symptoms and resources, visit the special website maintained by the Delaware Division of Public Health.