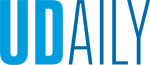 Flocking together, apart
Article by Casey Impagliazzo Photos by Kathy F. Atkinson and Evan Krape December 10, 2020
Student wellbeing support morphs to meet COVID-19
The winds of the COVID-19 pandemic scattered Blue Hens throughout the world, twisting a sense of solidarity into an exercise of the mind. Most tapped into their University of Delaware community from home, flocking together but apart with reminders of their favorite campus spaces and faces decorating the space around their screens. The expansive Green never seemed so large, stretching into the horizon as the days away from it elongated into weeks and months.
As universities nationwide battened down the hatches this past spring, some Blue Hens such as the Student Health Services team stayed behind to activate plans for an unprecedented level of student wellbeing support. Facilities were flipped in less than 24 hours to serve as onsite COVID-19 triage and testing locations. Drills for emergency response, held routinely in Student Health's Laurel Hall for as long as anyone can remember, enabled the immediate implementation of emergency protocols.
Within a week, it was clear at many institutions including UD that winding down in-person operations was warranted. Students, staff and faculty were sent home where they could most easily self-isolate, and virus monitoring became a minute-by-minute endeavor to examine possibilities for return. The quick work that prevented a widespread campus outbreak is one for the history books –– or it would be, if it had become a thing of the past.
Nine months in, however, campus health professionals are working harder than ever. Many, like the Student Health Services staff, never retreated into safe isolation spaces at home. Care and capacity, both professional and personal, have stretched into the horizon as experts continually refine ways to best serve student needs. The fall semester has provided crucial opportunities to test some of these plans, but despite the satisfaction of several successes, the December break will be a welcome respite for UD's own frontline flock.
"I am extremely proud to be a member of the SHS team," said Sara Cann, assistant director of nursing services for Student Health Services. "I came on board in late January and almost immediately joined SHS in tracking and planning for a COVID response here on campus."
Cann's weeks have been filled with daily check-ins to meet rapidly changing needs involving service offerings, traffic flow through Laurel Hall, procurement of personal protective equipment, and the addition of new technologies to support expedient education, screening, diagnosis, treatment and monitoring of students who have come into contact with COVID-19.
"This team has worked tirelessly on campus, educating and reassuring students who are asymptomatic or only mildly sick from COVID-19 while providing aggressive medical management and oversight to those students who require a higher level of care," she said. "While the December break will finally provide my team with much needed rest and well-deserved quality time with their families within the safety of their own homes, I know that the safety and wellness of students will be in everyone's daily thoughts. We will continue to work hard to ensure our students know their community resources for care during the winter break, and will be ready and happy to safely serve them when we return."
Despite the quieter campus this past fall, medical providers have been anything but alone as they navigate these uncharted waters. In fact, one of the greatest gifts to their continued operation came in the form of a COVID-19 testing machine that was co-created and donated by University of Delaware alumnus Tom Gutshall, who graduated from the College of Engineering in 1960. The GeneXpert, an invention of Cepheid, was the first test approved in the country for COVID-19. As the pandemic ramped up and machines flew off the shelves, Gutshall remained adamant that one should be delivered to the institution that fueled his start in chemical engineering.
"You always stand on the shoulders of those who have trained, mentored, guided and in some cases worked side by side with you," Gutshall said. "There are no solitary achievements. The faculty and staff in the chemical engineering area during my time, such as Drs. [Robert] Pigford, [Jack] Gerster and [Arthur] Metzner, were of paramount importance to me." The donation doubled Student Health's testing capacity and enabled the expansion of surveillance testing to all asymptomatic members of the UD community.
Even among those staff who did transition to working from home, the COVID-19 pandemic has presented countless challenges and opportunities in student wellbeing. While isolation is safer in a personal space from an epidemiological standpoint, home doesn't always measure up to the mental pictures the concept may conjure at first.
Some Blue Hens were forced to retreat to environments where they encountered problematic substance use, reminders of past mental health struggles, or places devoid of supplies, of healthy relationships or even of suitable living conditions. Far beyond the physical implications of the virus, UD's wellbeing community has been flexing to accommodate a level of need that has never been seen before.
"Unfortunately, for some of our students, leaving campus can lead to increased needs for support," said Adam D. Cantley, dean of students. "I am grateful that we have been able to assist Blue Hens across the globe during this pandemic."
Many students have contacted the Office of the Dean of Students (ODS) for help with the essentials such as food, housing and technology needs. Since March, more than 180 students have received financial assistance from the donor-supported Student Crisis Fund, which now totals around $100,000. The Blue Hen Strong Fund has also supported students in need of food and a safe and reliable place to live, and ODS partnered with IT to provide approximately 100 loaner laptops to students in need.
Experts in Student Wellness and Health Promotion and the Center for Counseling and Student Development –– concerned with national trends around substance use and mental health and sensitive to the impacts of isolation –– were quick to adapt programs and services for remote use by students worldwide. A virtual community to connect with peers around wellbeing interests launched on the Canvas class platform on the first day of fall classes.
The Blue Hen Wellbeing Community has facilitated several sessions themed around dimensions of wellness, supplementing several new bite-sized learning modules and confidential tools that students can privately engage with. Clinicians completed nearly 200 hours of telehealth training, while simultaneously creating new counseling programs such as support groups for mindfulness, Black-identified students and graduate students. Therapy modes were optimized for virtual interfaces and designed to comply with interstate telehealth guidelines. All of these new programs and services are operating in addition to the confidential, HIPAA- and FERPA-compliant one-on-one wellbeing support and nonstop crisis services that departments have traditionally offered.
The sheer scope of challenges posed by the pandemic has made meeting student needs more difficult than ever before, and the virus is by no means gone, but staff are optimistic about the months ahead. Wellbeing support has never been a one-size-fits-all approach, and Student Life experts remain particularly mindful that there is no singular University of Delaware student or experience.
"This is a time of celebrating small everyday successes," Cantley said, "which in many cases would have been above and beyond the norm and are certainly noteworthy now."
Not every student needs crisis support –– some "just" need regular contactless deliveries to their doorstep of braille and tactile course materials, as Disability Support Services staff have provided in accordance with students' accommodations. Many have adapted without delay to enjoying their favorite campuswide programs and recreational activities from the comfort of home. Even more have reported enjoying the flexibility that virtual opportunities affords them to engage at their own pace and comfort level. All, it seems, are looking forward to a day in the not-so-distant future when Blue Hens can truly flock together again.