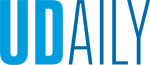 Blue Hen Wellbeing Community
Article by Logan Penna September 29, 2020
UD students can explore free online wellness topics
The Blue Hen Wellbeing Community is a free, non-credit, self-paced and self-directed online learning space for University of Delaware students to explore wellness topics that interest them. Students can connect through discussion forums with peers engaged in the same learning modules, as well as through opportunities to attend twice-monthly Zoom events (virtual socials).
The Student Wellness and Health Promotion (SWHP) launched the community in September and within the first two weeks, 85 students joined. The community is easy to access because it uses the Canvas Learning Management System (LMS) platform, which is a fixture in other aspects of learning and living at UD.
UD undergraduate and graduate students can enroll in the Blue Hen Wellbeing Community by completing a Qualtrics sign up form: udel.edu/007581. The link to the Zoom events is here.
The goal of the community is to provide students with a virtual environment where they can holistically improve their wellbeing through three key areas of active participation:
Using the De-Stress Videos module to practice stress management and self-care

Finding a sense of belonging by connecting with their peers to develop a healthy support network, which is beneficial to mental health

Exploring additional modules that address the 9 Wellness Dimensions to support healthier choices, laying the foundation for lifelong wellbeing
The "menu meal" approach of bite-sized modules fits students' online capacities and is in line with best practices regarding cognitive load during a pandemic. Because the Blue Hen Wellbeing Community exists virtually, SWHP can now provide a greater variety of content, with the opportunity for students to deep-dive into topics that interest them the most, as well as better meet the diverse learning needs of UD students through greater access to a variety of mediums (ex. videos, podcasts, articles, etc.). SWHP has also been growing its partnerships with other units within the Division of Student Life as personnel design learning and connection opportunities for the Blue Hen Wellbeing Community to fill the gaps left by on-campus kiosks and in-person events.
The virtual socials will allow students to connect with fellow students in real-time and discuss learning modules related to the current month's Wellness Dimension theme, casual conversation topics (ex. new releases on Netflix, recent books you've read, etc.), and even play an interactive live game (ex. Scattergories), etc. Students do not need to be enrolled in the Blue Hen Wellbeing Community in order to attend virtual socials which will also be promoted via Student Central.
In addition to launching the Blue Hen Wellbeing Community, SWHP has adapted staple programs for the virtual space, while also creating new resources and involvement opportunities that students can use remotely. This includes newly developed programs available by request that address critical skills related to remote learning and wellbeing, such as "Busy or Productive: Which One Are You?" which tackles time management and "Inside Out-look: How Does Stress Make You Feel?" which explores common emotional reactions to stressful situations. These programs are delivered virtually to classrooms, RSOs, athletic teams, fraternity and sorority chapters, and other student groups.
In keeping in line with bite-sized choices for engagement and learning, SWHP developed a series of Ongoing Virtual Wellness Activities that students can participate in anytime, anywhere to boost their wellbeing. This includes a series of videos to support students in developing skills related to stress reduction, anxiety management, creative expression and more, such as: instructional dance lessons, learning how to create your own mindful coloring mandala, and nervous system resets. Students are also encouraged to explore "Choosing Well at UD," which provides information about self-care and self-soothe strategies, stress management skills, and other critical health promotion topics.
This fall, Student Wellness and Health Promotion hopes to provide students with essential tools so that they can craft a wellness plan that supports their needs during the pandemic, while also developing the skills necessary to better manage future obstacles by discovering, engaging in and honing practices that support wellbeing. In this way, students will gain wellness-based strategies and knowledge to support their behavioral health. As a result, they will be better equipped to navigate their academic careers, pursue fulfilling professions, develop meaningful relationships, and find happiness throughout life's journey.