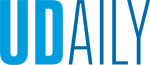 Remote outreach
Article by Adam Thomas Photos courtesy of David Christopher August 03, 2020
UD students, professors and professionals reflect on remote teaching during COVID-19
When the coronavirus (COVID-19) pandemic hit, University of Delaware students and professors had to adapt to learning and teaching remotely for the remainder of the 2020 spring semester and all Summer Sessions. But that wasn't the only University work that had to adjust quickly. Students, faculty and staff also had to figure out how to continue to engage with students and groups outside of the University in a remote learning setting.
In a normal year, graduate students, their advisers, and certain University staff share science and research with interested members of the public in many ways: public events, hosting field trips, guest lectures and more. But just because those outlets are unavailable does not mean the desire and need for connecting University experts and members of the public went away.
Skype a Scientist
One platform that UD professors and students have been using to reach classrooms remotely during the quarantine is Skype a Scientist.
Skype a Scientist is a non-profit, virtual platform where classes, groups or families connect virtually with scientists who speak with them about a specific scientific topic.
Stephanie Dohner, who will receive her doctorate from UD in Oceanography at the College of Earth, Ocean and Environment in August, is one of nine individuals from UD who have been conducting outreach through Skype a Scientist. She has spoken with classrooms and families through the platform, covering topics such as oceanography, geology, engineering, and environmental science. She said that it's important to be flexible in presentation topics, especially when talking with younger audiences.
"Each time you do it, it's unique based on what the teacher of the group is looking for. The most fun I've had has been during the talks when we have question and answer sessions, especially because the questions the elementary school students ask are awesome, like 'What's the biggest animal you've seen?' or 'What's the scariest animal you've seen?'" said Dohner. "The students always surprise me somehow which is exciting. There's that personal aspect to it, but it's also a way for me to connect through a common interest in science."
Letters to a Pre-Scientist
In addition to Skype a Scientist, UD students and professors have been involved with "Letters to a Pre-scientist," a collaboration between educators and scientists who want to show kids a more personal view of science, beyond their typical classroom lessons. Students from high-poverty schools are matched with scientist pen pals who write them letters to form a personal connection and help demystify science, technology, engineering and math (STEM) careers and empower the students to see themselves working in those fields.
Jessica Keffer, a post-doctoral researcher with Clara Chan, associate professor in the Department of Earth Sciences, has been involved with the program since before COVID-19 hit and said that she was matched with a middle school student pen pal in Santa Ana, California. They exchanged three handwritten letters before the pandemic closed schools and after the pandemic hit, they exchanged their last letter virtually.
Keffer said that she loves the discovery process of science and she looked for outreach opportunities to share that part of science with pre-college students.
"For many students, for one reason or another, they get it in their heads that science is hard and they don't like it. I would love to be a catalyst for someone to look at science a different way or give it another chance," said Keffer.
After hearing about "Letters to a Pre-Scientist," Keffer joined the program and has enjoyed being able to have a personal impact on her student. Because the program was already in a remote setting, the only adaptation from when COVID-19 hit was that it went from mailed, handwritten letters to a virtual exchange of letters.
However, this switch to large scale remote learning has opened Keffer's eyes to the challenges that come with remote education.
"I did get a final letter from my pen pal, but I heard through the program that many students had difficulty turning in assignments once the schools closed," said Keffer. "This is an example of some of the challenges students faced during remote learning, where steady internet or access to computers might be deemed essential for remote learning, but may not be readily available in some households."
For anyone interested in joining the "Letters to a Pre-Scientist" program, please visit: https://www.prescientist.org.
Supporting Classroom Teachers
The Delaware Sea Grant College Program has also been finding creative ways to continue its engagement with stakeholders outside the university. As with UD Cooperative Extension, which enthusiastically embraced remote instruction in the spring, Delaware Sea Grant takes science from the University to the community.
Ed Hale, DESG fisheries and seafood aquaculture specialist, David Christopher, marine education specialist, and Kate Fleming, coastal ecology specialist, used Zoom to give a presentation to high school students at Newark Charter School. The presentation was on derelict fishing gear, aquaculture, and invasive species. They returned on April 27 to answer questions and watched the students' final presentations on May 1.
Christopher also helped the Boy Scouts of America by creating and offering an on-line oceanography merit badge program.
Christopher Petrone, director of the DESG Marine Advisory Service, presented to two classes via Zoom, teaching a third-grade class at Shields Elementary about marine mammals at the north pole and a fourth-grade class at H.O. Brittingham Elementary School about horseshoe crabs.
He also presented a National Oceanic and Atmospheric Administration (NOAA) "NOAA Live!" webinar for over 100 participants, and is coordinating an online science class with the Osher Lifelong Learning Institute.
Petrone said that he and other Delaware Sea Grant staff were happy to help teachers during this difficult period.
"As informal educators and University staff, we are trying to do everything that we possibly can to support classroom teachers. They were forced into this remote learning scenario, had a short period of time to turn their entire curriculum around, and so it was incumbent upon us informal educators to support those teachers however we can," said Petrone. "Whether that's through live programs like we've done or if it's recordings or videos. If classroom teachers know what they need or want to complement online lessons, they can reach out to us and we can figure out how to help them."