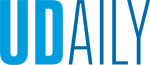 Frontiers of Discovery
Article by Beth Miller Photos courtesy of Emma Leefeldt, Drew Huffer and Chelsea Chatterton August 03, 2020
Students find new ways to pursue research questions and serve community
If ever there was a Summer of Uncertainty, this would be it. You don't need a list of reasons. You have your own.
What Emma Leefeldt, a neuroscience major at the University of Delaware, wants to know is this: Why do some people tolerate uncertainty better than others? And can we learn anything from the way our brains work that could help us all handle it better?
So the Summer of Uncertainty is a perfect context for research such as Leefeldt's. She is among more than 450 undergraduate students doing summer research at UD now.
Well, not exactly at the University. UD ramped down its expansive research enterprise in mid-March in an effort to help slow the spread of the coronavirus (COVID-19). All but the most critical labs and facilities were closed until June, when a slow, restricted, phased-in reopening started.
Because the pandemic continues, almost all of these summer undergraduate researchers are working from home.
Wait — what? Research from home?
Summer research is meant to help undergrads experience the wide range of opportunities available to them at the University, give them a taste of the rigors and rewards of research, help them learn the ropes in a lab, focus on a question and learn how to investigate answers, get out in the field with experts and get their hands on amazing microscopes and world-class resources.
So should the theme song of this summer be "The Thrill Is Gone?"
Not if you ask Leefeldt. As a young researcher studying emotion and the brain, the stressors of this pandemic have demonstrated again that the ability to adapt to unexpected and unwanted change is important for researchers and all other humans.
"This pandemic has underscored the need for flexibility in order to minimize anxiety," she said. "Originally, the thought of having to transition the project online was daunting, but taking advantage of online resources and continuing Zoom meetings eased the transition and I am thankful for the opportunity to complete the project."
Iain Crawford, director of UD's Undergraduate Research Program, was thrilled to see how many faculty members and students were not only able to collaborate on projects, but were eager to do so.
Students are working to analyze data, interview experts and community members, support a variety of agencies including government offices and non-profit groups and develop materials that can be used remotely for many years to come.
Internships continue, practicums continue, and students are engaged in many community-based endeavors.
"You are going to be pioneers this year," Sue Serra, associate director of UD's Community Engagement Initiative, told students who were preparing for summer work. "We're excited about the energy and excitement you're bringing…. Some of our community partners said 'We can't manage this,' but we have been able to say 'let's figure out how to make this work.'"
Crawford and his team have figured out how to continue the annual Undergraduate Research Program's Celebratory Symposium, too. More than 400 students are registered to present their work — remotely — on Aug. 13.
"It will consist of a mix of synchronous and asynchronous presentations," he said. "We'll be using a combination of a platform called Symposium and Zoom. Symposium itself is a fascinating story — started by a pair of undergrads at Johns Hopkins University."
Family, friends and others interested in what students have been discovering and doing and fixing this summer will be able to register, too, making this symposium even more accessible than any previous meeting.
Virtual connections, real research
The work these students are doing is real research and real service, with real implications for the future of our world.
Case in point: The community in Malawi, Africa, that partners with UD's chapter of Engineers Without Borders.
Drew Huffer, a junior from Williamsport, Maryland, majoring in civil engineering, is working on a bridge project for that community. Under the guidance of Prof. Monique Head, he is studying the structural integrity of an aging bridge that connects the community to a local market and hospital.
"Without this bridge, the community would be disconnected from necessary services," Huffer said. "The bridge consists of timber planks and logs and is beginning to lose serviceability as it gets older and needs to be repaired. Instead of bridge plans, I am using digital images of the bridge when loaded with people and bicyclists to estimate deformations."
To do that work from home, he had to make some adjustments. But the changes are well worthwhile.
"The fact that my research can affect real people and become tangible is really inspiring and motivating," he said. "Being able to provide knowledge and advice to the community to ensure they still have access to local services is amazing, especially with being halfway across the world. I am learning that digital image measurements and other advanced technologies have been used by Prof. Head and engineering companies to assess bridge deflections and perform bridge load ratings to determine how much load a bridge can carry."
That will inform future repair decisions in critical ways — and that kind of progress will be possible because of the work that wasn't abandoned.
"My advice to anyone is to never give up," Huffer said. "Times will be tough and limits will be pushed, but keep on persevering because there is light at the end of the tunnel. Do not let one setback ruin all that was accomplished, use it as a learning point."
Chelsea Chatterton of Vernon, Connecticut, is an Honors College senior majoring in exercise science, with a minor in public health. With guidance from Prof. Kimberley Isett of the Joseph R. Biden, Jr. School of Public Policy and Administration, she is studying physical therapy clinics that offer their services for free to people who cannot get the care otherwise.
Free medical and legal services have been available to eligible communities for quite a while. Providing free physical therapy is a new endeavor, she said, and she is interviewing staff members at clinics around the nation and analyzing data to see what is happening.
"The profession of physical therapy is much younger and offering pro-bono services has greatly increased in prevalence in the last decade so the chance to examine this up-and-coming aspect of healthcare is exciting," she said.
She was inspired to look into this last summer, when she was studying physical therapy services at the Chester (Pennsylvania) Community Clinic.
"The questions I was wondering and asking while engaging with pro-bono physical therapy were about the people and the population," she said. "What gaps in health insurance led them to the clinic, what health inequities and disparities were present in the community? What could be done to prevent these patients from getting to the point when they need medical care? As I added a minor in public health I began to learn more and more about how a community's health is primarily determined not by healthcare but by the environment they live in and the resources they have available."
The remote context forced upon students by the spread of the COVID-19 virus was neither welcome nor easily adopted for many. But it has made continued research, discovery and progress possible and — as seasoned researchers know — may open doors or shed light on possibilities that never would have emerged otherwise.
As a member of Prof. Jeffrey Spielberg's CAD (Connectomics of Anxiety and Depression) Lab, Leefeldt has a fresh incentive to push that science forward.
"Throughout the COVID-19 pandemic, it is apparent that everyone experiences discomfort due to uncertainty, but some individuals cope more easily than others," she said. "There is no single region in the brain that has been identified to create this phenomenon, so I am interested in adding to the body of research by searching for significance among different regions."
Neuroscientists use functional MRI data to study brain activity. Though access to the lab and UD's fMRI instrument has not been possible, Leefeldt and her fellow researchers had enough data in hand to continue their analyses.
"Uncertainty about future events is a common cause of anxiety seen in the participants of current studies but each individual seems to have a different tolerance for this uncomfortable feeling," she said. "Naturally, we wonder what causes these individual differences and seek to find significant connections through MRI data.
"Fortunately, we had collected enough data prior to the lab suspending research activities, so the project has not been too heavily impacted. Meetings have been moved to Zoom, but otherwise, the adjustment has not been too difficult. Juggling school, work, and research over the past few months has challenged my flexibility, but I have been able to manage all three to continue despite the unexpected conditions created by the pandemic."
Chatterton said shifting to online work was fairly easy for her.
"I was considering the possibility of traveling to clinics to do in-person interviews and see the clinic firsthand, but I can still gather the key information I am using from online databases coupled with the ease and accessibility of video chats to interview," she said.
Many students are part of Community Engagement projects, which include serving the community while learning in collaborative partnerships.
That work is expected to be of real benefit to the community, Michelle Rodgers, director of the Cooperative Extension Service at UD, told students during an orientation session. Among those benefits are discoveries made, expertise or technical assistance offered, research provided to inform decisions and policy.
Alyssa Saienni, who earned her master's at UD in 2020, developed yoga videos for use by Cooperative Extension programs during her summer project last year. Those videos now are of great value, providing much-needed online programming this year.
"My project was all online," Saienni said. "It gave me experience to continue teaching and also going through the video process."
Katie Russell worked as a Cooperative Extension scholar last summer, leading sessions in nutrition and assisting volunteers.
"Dive in," she told students in an orientation class. "You never know what you'll like or not like. Say 'yes' to as much as you can and find growth in that discomfort you feel at first. Be flexible and adapt. Things don't always go as planned and when you're teaching kids, you have to be flexible and tailor things to how the session goes. With COVID, we have to be more flexible than ever, so it's an important skill to have in general."