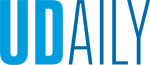 Weed eaters
Article by Karen B. Roberts Photo by Vitaly Charney | Illustration by Jeffrey C. Chase August 13, 2020
Undergraduate Paige Cummins describes little-known insect species
Editor's note: Research, community service, internships and study abroad typically make summers memorable for many University of Delaware students. While the coronavirus (COVID-19) pandemic has sidetracked some of these activities, UD students are continuing with hundreds of remarkable projects remotely. Check out our series of profiles and stories, which also are being highlighted on the Summer Spotlight website.
Paige Cummins, from Medway, Massachusetts, is double majoring in insect ecology and conservation and agriculture and natural resources. She plans to graduate in December 2020.
Q: What are you studying and with whom?
Cummins: I am working on a review of the Derbid planthopper genus Anotia with Charles Bartlett, associate professor of entomology at the University of Delaware. As taxonomists, we take species that are new or not fully described to the best extent and assign characteristics to them as a basis for how to look at a specific species and identify it. From there the rest of the scientific community can continue relevant research and such. In general, what my project does is taxonomy — providing a universal baseline definition of what a species is so that later down the road more research and study can be done if need be.
Q: What inspired this project?
Cummins: The project started out as some work that I had been doing for my job as a research technician in the Bartlett lab. After investing time in working to understand members of the genus, my interests evolved into research spanning a couple of semesters.
Q: What is it about this topic that interests you?
Cummins: Working to understand and to educate yourself on a species that many people have never heard of, or seen, is exhilarating. These insects are so small but are still full of so many striking features and intricacies, such as the vivid red patterning on the wings and face. Derbid planthoppers are small plant-feeding insects. Anotia as a genus has very little significance to humans in general. Their full ecological background and life history is not very well understood but, from what we can tell, they seem to feed on plants that many would consider weedy. They range in size from 5 to 7 millimeters, around the size of an eraser on top of a No. 2 pencil. The work I'm doing to create a full description of members of the genus could benefit a range of people, from anyone interested in the creatures that live in their back yard to other scientists or members of organizations, such as Delaware Department of Natural Resources and Environmental Control.
Q: How has COVID-19 shaped your plans for this project? Is flexibility something that comes easily for you?
Cummins: COVID-19 has limited my access to the Anotia specimens and the lab, which means that I cannot take any new pictures or look at a specimen under a microscope while writing. Trying to describe something from a picture rather than an actual specimen is not ideal but, given the circumstances, we are making do with what we can. Not being able to access the lab has made it impossible for me to do my proposed DNA sequencing as well. Having sequenced DNA for each species would have added to any description we may have done. The entire project had to change a little to accommodate for that lack of data. After a remote semester, the switch to online research seemed like more of a natural transition.
Q: What are the possible real-world applications for your study?
Cummins: My research allows people to understand what they are looking at when studying images or drawings of Derbid planthoppers through a series of descriptive features. It provides a basis for further understanding of how these creatures work and fit into the world around us.
Q: How would you explain your work to a fifth grader or someone's grandparent?
Cummins: We are trying to help people understand how to identify and recognize insects in the genus. Depending on the species, individuals in the genus can be found throughout the United States on various host plants. Although some members of the genus are thought to be found in Delaware, we do not have a comprehensive list at this time. Our understanding of specific host plants is hazy as well.
Q: What advice would you give younger kids (middle school or high school) with similar interests?
Cummins: Explore your interests. Gaining research experience or knowledge in subjects you care about helps you refine your interests and find more subjects to delve into.
Q: Have the changes required by the pandemic changed your perspective on anything?
Cummins: Adapting to the changes brought on by the pandemic has given me the opportunity to reflect on how much I value working in a department full of like-minded thinkers who share the same interests. Being able to discuss my research with others who have had similar projects has always been helpful and has provided interesting conversation. In-person discussion with my professors, peers and coworkers was something I took for granted in the past.