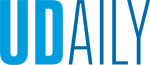 Suspect sought in arson case
Article by UDaily staff Photos courtesy of the Delaware Fire Marshal's Office August 31, 2020
Delaware Fire Marshal investigates Aug. 17 townhouse fire
Editor's note: On Sept. 1, the Bureau of Alcohol, Tobacco, Firearms and Explosives announced a $5,000 reward for information leading to the arrest of the person or persons responsbile for setting the Aug. 17 townhouse fire and the fire Aug. 25 at the Chabad Center for Jewish Life. Anyone with information about either fire or the individual in the surveillance video is asked to call 888-ATF-TIPS (888-283-8477) or send email to ATFTips@atf.gov.
The Delaware Office of the State Fire Marshal is seeking the public's assistance in identifying a person of interest in connection with the Aug. 17, 2020, fire at a townhouse under construction in the unit block of East Cleveland Avenue in Newark.
The fire was discovered shortly after 3 a.m. that day, and the interior of the unoccupied townhouse was damaged by the deliberate fire. No injuries were reported, and damage was estimated at $5,000.
The State Fire Marshal's Office has released images of the person of interest that were captured on surveillance video in the area of East Cleveland Avenue that morning.
Anyone with information pertaining to the person of interest is asked to contact the State Fire Marshal's Office, New Castle Division, at 302-323-5375 or email fire.marshal@delaware.gov.