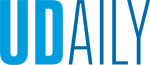 Fire damages Chabad Center for Jewish Life
August 26, 2020
A message to the UD community
Editor's note: President Dennis Assanis and Vice President for Student Life José-Luis Riera sent the following message to the University community on Aug. 26.
To the University of Delaware Community:
We write to make you aware of an upsetting incident that occurred near the Newark campus last night. A fire at the Chabad Center for Jewish Life on South College Avenue caused extensive damage. Thankfully the building was unoccupied and no one was injured.
University of Delaware Police are assisting the Newark Police Department and the Delaware State Fire Marshal's office in the investigation of this crime which has been ruled arson. At this time, the Fire Marshal's office has found no indicators that this case was a hate crime, though a thorough investigation continues.
While not a University of Delaware-owned facility, the Chabad Center serves as a Jewish community center for our campus and sponsors a Registered Student Organization. It is an active part of UD's religious, faith and spiritual diversity. We affirm our solidarity with the Jewish community at this difficult time.
The Office of the Dean of Students has connected with the University Religious Leaders Organization to offer support in the face of such a disturbing incident. Community at UD is first and foremost characterized by the people and values that define our culture, and also the spaces where we come together to share, learn and grow. Please always know that there are support services available to anyone in our community who needs them.
The Center for Counseling and Student Development is available to students, reachable at 302-831-2141 during business hours (8 a.m.-5 p.m., Monday through Friday). In addition, the UD Helpline is available to students 24 hours a day at 302-831-1001. For other support or advocacy needs, students may contact the Office of the Dean of Students at 302-831-8939. Students may also wish to reach out to the Chabad Center at ChabadUofD@gmail.com or the Kristol Hillel Center at 302-453-0479.
UD benefitted employees may contact HMS/Health Advocates 24/7 at 800-343-2186 and provide them with the name "State of Delaware." They have contracted staff and their own staff employees to assist with counseling needs of faculty and staff. HMS/Health Advocate provides online assistance at https://hms.HealthAdvocate.com.
Dennis Assanis, President
José-Luis Riera, Vice President for Student Life