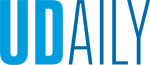 Newark Police investigate gathering in city
Article by UDaily staff April 02, 2020
Two individuals charged with violating emergency gathering ordinance
Newark Police charged two individuals including one University of Delaware student with violating the city's emergency gathering ordinance after being dispatched to an apartment in the 300 block of East Main Street for a report of loud music around 11:10 p.m., Wednesday, April 1.
Arriving officers found the apartment that was the source of the loud music and made contact with the tenants inside. In addition to two tenants, one of whom is a UD student, there were 18 additional people inside the apartment for a birthday party.
In response to the COVID-19 pandemic, the city of Newark passed an emergency ordinance on March 16 prohibiting gatherings of more than 10 people. Delaware Gov. John Carney modified the state of emergency order to also limit gatherings to less than 10 people, effective at 8 p.m., April 2.
"We are deeply disappointed that this small group of students made such reckless and irresponsible choices," said Adam Cantley, dean of students at the University. "Last week, all students were alerted to the various stay-at-home ordinances from both the city of Newark and the state of Delaware. The University's Office of Student Conduct will take quick and responsive action, given the severity of this incident and would do the same for other incidents in the future."
The apartment's two tenants were issued summonses for violating the city of Newark noise ordinance and the city's emergency gathering ordinance. They were released pending their appearance in court at a later date. All others present in the apartment were advised of the requirements of social distancing.
The guidelines and requirements set forth by the governor, the city of Newark and public health officials have been widely publicized. The Newark Police Department has indicated that it will respond to reports of violations of the state of emergency and will take enforcement action as required.
Resources
UD Police remind the campus community to be vigilant. If you see something, say something. Call 911 to report suspicious activity. Go to the UD Police website for more safety tips.
Members of the UD community may download a free smartphone app, LiveSafe, that lets users submit tips to police, receive important broadcast notifications and contact the University of Delaware Police Department directly. To learn more, visit this UD Police website.
Visit this website to subscribe for a UD Crime Alert email whenever an article about a police investigation is posted on UDaily.
For the latest information on UD's response to the COVID-19 pandemic, vist the special coronavirus website.