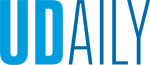 In Memoriam: William W. Boyer Jr.
Article by UDaily staff Photos by Kathy F. Atkinson, Evan Krape and courtesy of University Archives April 20, 2020
Campus community remembers internationally recognized public policy scholar, professor
William W. Boyer Jr., the Charles Polk Messick Professor Emeritus of Public Administration at the University of Delaware, passed away in his sleep at his home on Feb. 26, 2020, in Newark, Delaware. He was 96.
Dr. Boyer was an internationally recognized professor, author, lecturer and scholar specializing in the areas of developing countries and public policy. He came to UD in 1969 to chair the Department of Political Science and International Relations and remained here for the fulfillment of his career.
Among his many accomplishments, he co-founded a partnership between UD and Hankuk University of Foreign Studies in Seoul, South Korea, where he had many esteemed graduate students, colleagues and friends. Dr. Boyer held distinguished visiting professorships at Hankuk University, as well as the University of the Virgin Islands in St. Thomas, Hyderabad University in India and Myongjhi University in Seoul, South Korea.
He consulted for the United States Agency for International Development, the Ford Foundation and the Asia Foundation. His projects included establishing the graduate program in public administration at University of the Punjab in Lahore, Pakistan, where he lived with his family for two years. He developed programs for management training in public administration in Bangladesh, Panama and many Caribbean nations and also taught in Malaya. He also authored a definitive and highly acclaimed history of the U.S. Virgin Islands.
While Dr. Boyer was chair of UD's Department of Political Science and International Relations from 1969-75, he co-founded the Master of Public Administration program with Jerome Lewis, a joint degree program with what is now the Biden School. In 1975, with professors from the departments of business and economics, Dr. Boyer co-founded UD's January Winter Sssion in Geneva. He spoke frequently of the pleasure of seeing students open their minds to new cultures and ideas. He participated as a lead faculty member for 12 Winter Sessions in Geneva and also led a Winter Session in Costa Rica (1992).
Dr. Boyer's graduate students went on to serve in distinguished leadership posts in research, education and government in Taiwan, South Korea and the U.S. Department of State.
While he officially retired in 1994, Dr. Boyer remained active on the campus and served for many years as visiting scholar in the Center for Applied Demography and Survey Research in the Joseph R. Biden, Jr. School of Public Policy and Administration.
The recipient of multiple Fulbright Awards, Dr. Boyer was the author of numerous journal articles and books, including three books about public affairs in Delaware coauthored with Edward Ratledge, director of the Center for Applied Demography and Survey Research: Growing Business in Delaware: The Politics of Job Creation in a Small State, Pivotal Policies in Delaware: From Desegregation to Deregulation and Delaware Politics and Government.
In a 2013 talk to the UD Association of Retired Faculty, Dr. Boyer discussed his career and noted that he always tried to maintain a special empathy with students who might appear to be struggling or unsure where their own intellectual path might lead. "I tried to be a good counselor and to understand their situation and their interests. I don't think there is any greater calling than being a UD professor."
Colleagues remember
Many of Dr. Boyer's colleagues shared their remembrances and reminiscences.
'Staunch advocate'
"Bill Boyer was a staunch advocate for the Department of Political Science and International Relations, the University's Master of Public Administration program, the field of public administration and international students. As co-founder of the UD's Master of Public Administration program, he helped establish the foundation for one of the University's premier graduate programs. As the first Charles P. Messick Chair of Public Administration, Bill Boyer raised the visibility of public administration and inspired students and faculty to think, travel and work internationally. Perhaps most of all, Bill showed there was plenty of life left after 65!" --Jeff Raffel, Charles P. Messick Professor Emeritus of Public Administration
'Generous colleague'
"Dr. Boyer was a wonderful, generous colleague who contributed to the Biden School until the day of his passing. I recall how proud he was when I followed Jeff Raffel in becoming the Charles P. Messick Chair. He came to my office to congratulate me and followed up with all of the Messick papers he had saved." – Maria Aristigueta, Charles P. Messick Chair of Public Administration and director, Joseph R. Biden, Jr. School of Public Policy and Administration
'Role model and mentor'
"For half a century, Bill Boyer was a dedicated and highly respected citizen scholar of the University. He was an academic leader who helped to internationalize our campus, building lasting partnerships with scholars and policymakers on many continents. He was equally at home writing books on Delaware politics and policies. He remained an active and engaged scholar throughout his life. Bill was a role-model and mentor for hundreds of faculty and students not only in his own department but across the University. I was fortunate to be one of them." -- Dan Rich, director of the UD Community Engagement Initiative and University Professor of Public Policy
'Boyer's recruits'
"Bill Boyer was department chair of the political science department when I started my career at the University of Delaware in 1970. Dan Rich and Marian Palley were also new to the department and University that year as well. My fondest memory of Bill is that he was always proud of the successes of those he felt he brought to the University. When one of the 'Boyer recruits' achieved something, Bill took it to be one of his achievements and when he could, Bill expressed that pride to us. Of course, that meant that none of us ever wanted to disappoint him." -- Tim Barnekov, retired professor of education and human development
'Good friend'
"Bill Boyer was chair of the Political Science Department when I first came to the University as an assistant professor of political science. Bill set the course for the building of a very strong department that has continued to thrive. He was an unusually supportive chair and mentor. I was the first woman in the department, and he made a special effort to support me and to ensure that I was treated with dignity. He arranged my teaching schedule so that I could be home in the morning before my childcare provider arrived, and I would be home before she left for the day. He encouraged and supported me in my successful bid for promotion to associate professor in my third year at the University. When I served as department chair, he was always there for me. Later in my career, he encouraged me to apply for a Fulbright grant to Korea, which I received. He was a good friend whom I will miss." – Marian Palley, professor emeritus of political science and international relations
Inspiration, guidance and friendship
"Prof. Bill Boyer was a wonderful colleague who provided inspiration and guidance along with sincere friendship. Bill traced his incentive to be a good counselor to his high school principal, who tried to talk him out of going to college. If so, that principal did Prof. Boyer's students and colleagues a big favor. Bill was a generous colleague. He would help others see opportunities to publish, give a presentation, take advantage of a travel opportunity or expand an idea into a broader concept that might be publishable or presented in class. His understanding of the essence of the role of the engaged University was very special. When I first met him, he would say that the boundaries of the campus extended to the boundaries of the state. Later he expanded that concept to include public service internationally. Bill's ability to translate complex ideas in ways that others could understand them was very special. Bill retired several years before I did. He joined in the development of a new international research and training program at UD, which he complemented with his usual enthusiasm, including being willing to help with a worldwide survey of mayors that required telephone calls in the middle of the night. Most anyone who knew Bill could tell a story ranging from academic interactions to his play of lunchtime basketball. I recall Bill entering my hospital room with that big smile and the question that we asked each other from time to time (especially when the answer presented a challenge): 'Are you a turtle?'" – G. Arno Loessner, associate professor emeritus of public policy and administration
'Researching, writing and editing'
"Bill affiliated with Center for Applied Demography and Survey Research, which I direct, in 2003-04 after he published his first book on Governing Delaware. I coauthored three additional books with him, which were published from 2005 to 2016, all on Delaware. We have nearly completed the final drafts on three additional books. In this 15-year period, Bill worked almost every day including what was his final day, researching, writing and editing. He was terrific with our Ph.D. students from foreign lands because he had on-the-ground experience from Pakistan to Seoul, South Korea. And many of his students from the past wrote, phoned and visited with him. The center will miss him." – Ed Ratledge, director of the Center for Applied Demography and Survey Research
About William W. Boyer Jr.
Born on Dec. 10, 1923, in Verona, Pennsylvania, William W. Boyer Jr. grew up in the suburbs of Pittsburgh and graduated from Crafton High School in 1941, and then the College of Wooster in Ohio, where he studied political science and played varsity football. During World War II, he enlisted in the U.S. Army Air Corps and served as a meteorologist in Antigua and Cuba until his honorable discharge in 1946. After graduating from the College of Wooster in 1947, he went on to earn his Ph.D. in political science from the University of Wisconsin in 1953.
Dr. Boyer taught at the University of Pittsburgh from 1954-65 and Kansas State University from 1965-69, before coming to UD in 1969. Later in his life, he became renowned as the oldest employee at UD, where, at the time of his death, he was working on books about Delaware's criminal legal system and public health policy.

Throughout his life, Dr. Boyer fought for justice and equity, which over the years included speaking out against the Vietnam War, organizing a lecture series that featured Dr. Martin Luther King Jr. and Robert F. Kennedy, writing two books about the damage of colonialism in the U.S. Virgin Islands and co-chairing a UD faculty committee that proposed divestment from South Africa as an apartheid state.
One of his career highlights came in 1960 when the U.S. State Department sent him on a lecture tour across seven countries from Taiwan to Jordan, where he spoke on such issues as democratization, public administration and political rights.
Dr. Boyer is survived by his wife, Nancy E. Boyer, whom he married in 1988; six children: Jeffrey Boyer (wife Sandra), David Boyer (wife Susan), Suzanne Boyer, Rebecca Boyer Slentz (husband Tom), Helen Boyer and William ("Billy") Boyer III; six grandchildren: Gretchen, Kelly, Andrew, Miles, Michael,and Charlie; three great-grandchildren; many treasured nieces, nephews, great-nieces and great-nephews; his chosen family across the globe; and many neighbors, colleagues,and friends. He was predeceased by his parents; his first wife, Barbara; his siblings Carle, Bethel and Jane; and many fur persons.
A celebration of Dr. Boyer's life and legacy is planned for 10 a.m., Friday, Oct. 16, 2020, at UD's Mitchell Hall. A reception will follow from 11:15 a.m. to 12:30 p.m. at the Roselle Center for the Arts, with foods from countries especially close to Dr. Boyer's heart. Should restrictions on public gatherings still be in place this October, the event may be postponed until Oct. 15, 2021.

Donations may be made in Dr. Boyer's memory to the William W. Boyer Jr. Scholarship Fund to provide scholarship funds for students from Palestine, South Africa and/or the U.S. Virgin Islands to study at UD. Checks with "William W. Boyer Jr. Scholarship Fund" in the memo line can be mailed to: University of Delaware, Attn: William W. Boyer Jr. Scholarship Fund, 83 East Main St., 3rd Floor, Newark, DE 19716.
Condolences may be left online.