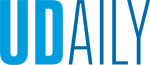 In Memoriam: Hugh Frick
Article by Dante LaPenta April 28, 2020
Professor emeritus of plant and soil sciences passes away at 84
Hugh Frick, professor emeritus of plant and soil sciences at the University of Delaware, passed away on April 14 due to complications of COVID-19. Dr. Frick, who was 84, retired from the University in January 2007.
As a professor of plant physiology, Dr. Frick was an authority on the metabolism of Lemna minor using it as a test organism to establish the mode of action of various biochemicals. In addition to his work with Lemna, he studied floret opening and grain filling in cereals.
Dr. Frick, who spent his entire academic career at UD, encouraged the participation of colleagues, graduate students and undergraduates in his research—sharing authorship with them in his publications. For many years, Dr. Frick had a voluntary, well-attended journal club for students interested in plant physiology.
After retirement, he enjoyed attending the seminars in his Department of Plant and Soil Sciences; he also supported and volunteered in the UD Botanic Gardens.
Remembered by his colleagues
"I was privileged to be part of the 'lunch bunch' including Drs. Frey, Pizzolato and Pill, sharing a meal with Hugh on most days for more than 20 years. It included great scientific banter among good friends, and we all enjoyed this time with Hugh as he, like all of us, had our own scientific theories on the questions of the day. Hugh is greatly missed. He taught me many things about academia and life, which have made me a better person," — Tom Evans, professor of botany and plant pathology
"Many of Hugh's students are plant physiologists today because of his classroom revelations and his guidance during their laboratory and literature discoveries. Because of his influence, most of his students continue to be lovers of learning. Besides being a colleague, Hugh was my friend and I loved to argue about botany and history with him." — retired faculty member Tom Pizzolato
"Hugh was a highly competent plant physiologist who was always excited about his research. He also was a dedicated teacher and mentor to undergraduate and graduate students. I always admired Hugh's insistence that reading the literature was critical in designing and conducting excellent research." — Don Sparks, Unidel S. Hallock du Pont Chair in Plant and Soil Sciences in the College of Agriculture and Natural Resources, Delaware Environmental Institute (DENIN) director and Francis Alison Professor of Soil and Environmental Chemistry
An avid reader, Dr. Frick was a gardener, international traveler and basketball enthusiast.
He is survived by his wife of 52 years, Siân E. Frick; brother, Neil Frick (Charlotte) of Pittsburgh, Pennsylvania; daughter, Tegan Maybrun (Ken) of Spring Grove, Illinois; son Timothy Frick (Kelly) of Newark, Delaware; as well as five grandchildren.
A memorial service will be held at a later date.
Donations may be made in Dr. Frick's memory to support the Morris Library at the University of Delaware. Please use UD's secure website, www.udel.edu/makeagift, or send contributions to: University of Delaware, Gifts Processing, 83 East Main St., 3rd Fl., Newark, DE 19716.  Make checks payable to: 'University of Delaware' and include on the memo line 'in memory of Dr. Hugh Frick'.  Gifts can also be made to the Friends Foundation of the Cecil County Public Library, 301 Newark Ave., Elkton, MD 21921.
Condolences may be left online.