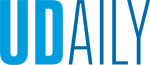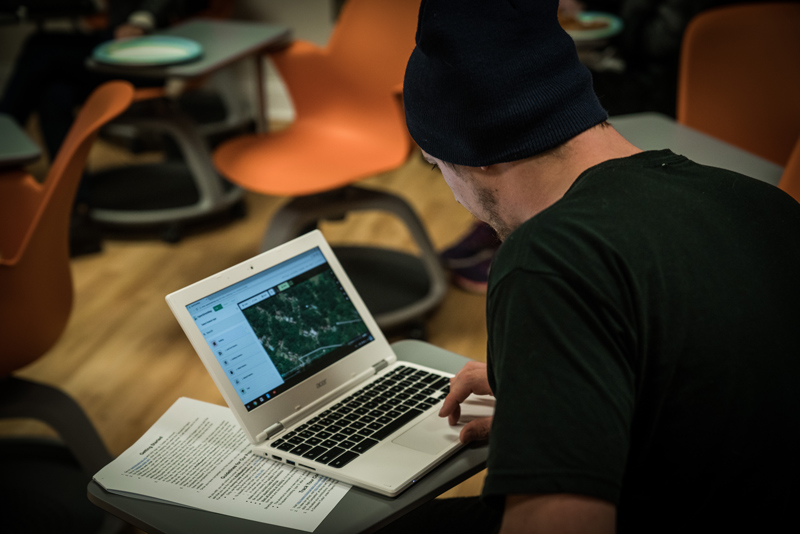 Earth Day mapathon
Article by Mark Jolly-Van Bodegraven Photo by Michael Graw April 21, 2020
Students organize online mapathon to help Malawi
Students in the Epsilon Eta professional coed environmental fraternity had big plans for Earth Day 2020. They certainly weren't alone. This year is the 50th anniversary of the first Earth Day, which was observed by millions across the United States in 1970.
But big events, like marches in Washington planned by national groups and gatherings on campus such as the ones the Epsilon Eta and other University of Delaware environmental groups had been planning, are just not possible any more because of the coronavirus (COVID-19) pandemic.
Epsilon Eta has not let that stop them from finding a way to celebrate Earth Day and make a difference, though. On Earth Day, Epsilon Eta is inviting everyone in the UD community and anyone else who is interested to join its members for a humanitarian mapathon.
"We had a lot of momentum going forward this semester," said Leanna Stackhouse, co-president of Epsilon Eta and a senior in the College of Earth, Ocean and Environment. "So when everything sort of went downhill, all of our members were really disappointed because we had a lot planned. This has sort of given us a way to keep going and keep some of that momentum and I think a lot of the members are very excited, especially the new ones who didn't get to do anything after being initiated."
Using OpenStreetMap, an online mapping application, participants in the mapathon will use satellite imagery to identify and mark roads, buildings and waterways in a part of Malawi, a landlocked country in southeastern Africa, to help provide better data in vulnerable areas so responses to disasters, health crises or other problems will be more effective.
Stackhouse pointed out that assisting with emergency preparedness connects the mapping with Earth Day because many of the possible emergencies have environmental causes, some of which could be exacerbated by climate change. Supporting mapping needs in Malawi both emphasizes the global thinking and action needed for Earth Day and the need to work for environmental justice, helping populations that may be more vulnerable but less culpable for environmental problems.
In addition to the roughly 50 current members of Epsilon Eta, Stackhouse has heard from alumni who plan to participate, having learned how the process works in similar mapathons, which started at UD in Fall 2017.
But it isn't a project just for those at UD, especially since the mapathon is virtual this year. UD Information Technologies' Olena Smith, who provides support on Geographic Information Systems software to students, faculty and staff, has noted that GIS analysts from the surrounding community have come to previous mapathons, often helping new users. Together with John Stevenson of the Library, Museums and Press, Smith is helping Stackhouse and Epsilon Eta run the virtual mapathon.
"We're saying no boundaries, anybody can do it. As long as you have a computer, you don't have to have any prior knowledge of mapping," Smith said. "It doesn't matter where we are — we can be in the United States and be helping people in Africa or Asia."
Anyone interested in participating can find out more about the Earth Day project on the GIS team's mapathon website, which includes instructions on how to sign up and start mapping. On Wednesday, that site will also have a Zoom link where Smith, Stevenson, Stackhouse and other experienced volunteers will be available between 2 p.m. and 7 p.m. to help new mappers get set up and underway. Participants can volunteer at any time for as long as they want. A session as short as an hour can make a positive impact.
Smith emphasized that anyone working on the project should tag each of their entries with #UDearthday20 in the OpenStreetMap application; that is the only way to track the overall contribution of the group. Participants can also post on their own social media using the same hashtag during the project to share their success with their fellow mappers.
As a geology major, Stackhouse is very familiar with GIS applications and satellite imagery, but she said that the mapathon is a great opportunity for all students, perhaps especially for those outside of the College of Earth, Ocean and Environment.
"The platform that we use is a basic primer for remote sensing, which is an up-and-coming tool for technology used in environmental data and environmental data analytics and spatial sciences that I feel a lot of people in any major could use a good background in. The mapathons get people thinking about maybe this is something that I can do," Stackhouse said. "It's something that just anyone who wants to help, but doesn't really know how, can do, especially if you're feeling like there are people in much worse situations than we are right now."