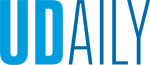 Protecting and serving in Delaware
Article by Diane Stopyra Photo by Ingrid Pellegrini April 07, 2020
UD senior Brandon Pellegrini is training to become a state trooper
Brandon Pellegrini may not be a sworn police officer yet, but he has already had some dramatic experiences enforcing the law. There was that time in 2017, for example, that he helped apprehend a man packing a stolen firearm in a secluded area. But if you ask him what his most memorable moment has been? He will point to something you won't see on an episode of "Cops" or "Live PD." He will tell you about the time he found a missing dog — a beloved German tick hound — and returned the pet to its panicked guardian, four miles away.
"It wasn't very exciting," Pellegrini said. "But it was so rewarding. Police work is all about helping and bettering the community in so many different ways. I know it sounds like the most cliched thing I could probably ever say, but I just want to help people."
Pellegrini, who graduated from the University of Delaware's Associate in Arts Program (AAP) in Wilmington in 2018 and is now a senior in the criminal justice program, serves as a cadet dispatcher and cadet supervisor with the UD Police Department, and he also serves as a park patrol officer with the Delaware Natural Resources Police, enforcing regulations at state parks. This dual experience has been invaluable in his mission to become a Delaware state trooper — a dream years in the making.
When Pellegrini was a 14-year-old student at Newark High School, at the behest of his parents, he volunteered at the Newark Senior Center, where he befriended one 90-year-old member. This man had lost his wife a few years prior and was concerned about the state of his wedding photo album. The pictures were so old, they were beginning to crack.
"So I helped him scan them all and use Photoshop to take the cracks out," Pellegrini said. "He was so grateful he was practically in tears. It meant so much to me, and after that experience, I knew helping people was something I wanted to do for a career."
But Pellegrini wasn't sure what that career should look like — at least, that is, until the following year when he joined the Newark Police Department's Explorers program, which gives high school students a window into law enforcement. After one St. Patrick's Day ridealong, Pellegrini was hooked — he was only supposed to observe for four hours, he said, but he convinced an officer to let him tag along for the entire 12-hour shift, until 7 a.m. He felt especially intrigued by one D.U.I arrest.
"So much of police work is reactive," Pellegrini said. "You get a call because someone was stabbed, or this person overdosed or there's been a car crash. Whereas, with D.U.I. enforcement, you're able to act proactively — and potentially save lives."
When it came time to apply for college, UD seemed the obvious choice. As a first-year student, Pellegrini joined the UD Police Department's cadet team, comprised of part-time student employees who monitor security cameras, assist with event security and act as safety escorts for fellow members of the UD community. During his sophomore year, Pellegrini was promoted to cadet supervisor, meaning (when campus is not closed due to the coronavirus) he oversees 50 of his peers. He's also one of only six cadets who underwent a 24-week training program to become a cadet dispatcher. Translation: He takes calls from students in distress and keeps them calm while coordinating a response from sworn officers. Since 2017, Pellegrini has also served as a part-time park patrol officer for the Delaware Natural Resources Police, where he maintains safety procedures at White Clay Creek State Park, about four miles from campus. (It has remained open during the coronavirus pandemic.) While he doesn't carry a gun, he is equipped with everything else, from handcuffs to a marked car. It was here that he encountered — and recovered — the stolen firearm, alongside the park's sworn officers.
But Pellegrini's passion for protecting and serving extends beyond his time in uniform. Throughout the year, he volunteers with the Down Syndrome Association of Delaware (DSA). This nonprofit, run by UD graduate Lauren Camp Gates, advocates for acceptance and understanding of the 400,000 Americans with a chromosomal variation that leads to an increased risk for heart defects, respiratory problems, hearing issues and other conditions.
Every year, the DSA hosts a summer camp for approximately 100 kids. During one of these weeklong programs, Pellegrini recruited a K-9 officer from the Delaware Natural Resources Police for a demonstration. In front of the children, Pellegrini wore a special suit and volunteered to be tackled by the officer's apprehension dog. It may sound scary, Pellegrini explained, but the kids knew it was all pretend. And — along with demonstrations involving a police helicopter, firetruck and ambulance — it helped drive home an important point.
"Sometimes, kids with disabilities can be afraid of police and first responders," Pellegrini said. "But we wanted to let them know these people are here to help. So if they get lost or in trouble, they know there is someone looking out for them."
Pellegrini also works as a counselor at the camp. One of his charges is Nathan, a nonverbal boy with both autism and Down syndrome.
"I've gotten so much more out of this experience than I expected," he said. "Nathan and I developed this connection, and I stay in touch with him throughout the year. His mom will text me that he's watching videos from camp and laughing, and you can't beat that feeling."
On his path toward becoming a state trooper, Pellegrini is currently undergoing his background check. And, as graduation approaches, he is reflecting on what he's learned about the profession so far at UD. Previously, he took a course on problems in law enforcement taught by Delaware State Trooper Captain Jennifer Griffin, and he is presently taking a virtual course on leadership. "They've been highlights," he said.
While there have been several important takeaways from each class, one message remains top of mind.
"Policing is so much more than: 'Hey, you can't sell drugs,' or 'Hey, stop speeding,' " he said. "It's important to give back to the community. You have to be there for the people you serve. Bottom line: You can't just talk the talk. You have to find a way to walk the walk."