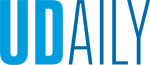 Veterans health and career fair
Article by Cindy Hall Photo by Evan Krape September 20, 2019
UD invites vets, employers to inaugural event on Nov. 5
The University of Delaware will host an inaugural career and wellness fair for veterans. The event, called the Wellness to Work Health and Career Fair, will be held Tuesday, Nov. 5 from 10 a.m. to 3 p.m. at the Audion in the Tower of the Science, Technology and Advanced Research (STAR) Campus. All veterans and veteran-friendly organizations eager to hire are invited to attend the fair.
"Our vets have so much to offer employers, but they face numerous challenges when they return from service and try to navigate and enter into the workforce," said John Long, UD executive vice president and a U.S. Air Force veteran. "At the University of Delaware, we want to do our part to help empower these special men and women by offering the tools and support they need to thrive in today's working world."
Serving veterans has been an important mission for the University, which was named among the Top 10 Gold Military Friendly School Award winners designated by Victory Media.
The fair will provide veterans with advice and guidance on everything from eating healthy to developing a resume and LinkedIn profile. On site will be representatives from non-profit organizations ready to assist veterans on their path to success, including Suiting Warriors, which provides professional attire and wardrobe consulting, and Helmets to Hardhats, which offers training and career opportunities to those interested in the construction industry.
Healthcare groups and agencies will also be available to provide information on mental and physical wellness and conduct diabetes and cholesterol screenings.
For students, advisers will offer academic information and guidance, while VCAT (Veterans and College Athletes Together) will pair student athletes with veterans who wish to participate in workouts and wellness classes together.
The Wellness to Work Health and Career Fair is being hosted by the University's Human Resources office, Career Center, Blue Hen Vets organization and the Division of Student Life.
Veterans interested in attending should register at http://www.udel.edu/006338.
For more information, contact Lori Koval in Human Resources at lorik@udel.edu.