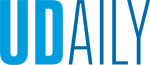 Marine science research interns
Article by Adam Thomas Photo by Joanna York and Adam Thomas September 18, 2019
Students wrap up 2019 Research Experience for Undergraduates program at UD's Lewes campus
Before participating in the 2019 Marine Sciences Summer Research Experience for Undergraduates (REU) Internship Program at the University of Delaware, Malique Bowen wasn't exactly sure what he wanted to pursue after finishing his undergraduate work in Marine Biology at Florida Southern College in the Spring of 2020.
After spending the summer at UD as an REU student working with Jennifer Biddle, associate professor in the School of Marine Science and Policy in UD's College of Earth, Ocean and Environment, Bowen realized that he wants to pursue either a marine microbiology program or a microbial ecology program when he graduates.
"Working with Dr. Jen Biddle this summer gave me a definite idea of where I wanted to go to graduate schools, what I wanted to pursue and the types of programs that I wanted to do," said Bowen. "With marine microbiology, we don't know as much as we thought we knew. There are so many microbial communities that are still being sought after and identified today that it wouldn't be the best decision for me to pursue something else that we know so much about."
Bowen and the nine other undergraduate students who participated in this year's REU Internship program, which is funded by the National Science Foundation (NSF), were able to get first-hand exposure to research, which will help them as they advance in their academic and professional careers.
The participants spent 10 weeks living at UD's Franklin C. Daiber Residence Complex in Lewes and working with faculty advisors on the Hugh R. Sharp Campus.
The experience not only helped them in the lab and academic setting, but they were also able to make lasting friendships and connections to their fellow interns, graduate and undergraduate students at UD, members of the various labs they worked in, and the professors who mentored them while at UD.
Joanna York, the assistant professor in the School of Marine Science and Policy who coordinates the program, said that the goal for NSF is to attract a diverse pool of talented students into careers in science and engineering and to expand student participation in research.
The majority of former REU interns have pursued graduate degrees after completion of their undergraduate degrees at their home institution. They are studying a diverse array of topics including whale acoustics, trace metal biogeochemistry, and physical oceanography. In addition, a number of former REUs have entered the graduate program in the School of Marine Science and Policy.
In addition to being an exceptional group of research students in the lab this year, York said that it was clear the students developed strong friendships as the summer progressed. "They were a wonderful group of students that were engaged and supportive about each others' projects. They learned from each other's work and they just seemed to have a good time with each other," said York.
Along with four other undergraduate students at UD who also interned in Lewes through UD's Summer Scholars program, the REU students took field trips on the R/V Joanne Daiber, participated in a marsh walk, and took a trip to Cape May, New Jersey in partnership with the Rutgers Research Internships in Ocean Sciences (RIOS) REU program. The group took the ferry from Lewes to Cape May and were treated to tours of several Rutgers aquaculture facilities.
They also had workshops and professional development seminars on topics such as communicating science and finding funding for graduate school, as well as talks from professors about their research.
For Bowen, the REU experience not only showed him what he wanted to focus on in graduate school, but also allowed him to make a connection with his peers.
"I do enjoy science and research, but I'm a really sociable guy so even within my lab group, we went out a bunch to eat, we celebrated things and so it was great getting to know my lab," said Bowen. "People think science or research is kind of boring, but my lab made my summer really awesome. Dr. Biddle and everyone else there, all the post-docs, master's students and the other REU students. They were all so welcoming and ready to help."
Aidan Durkan, a Wilmington, Delaware native with associate degrees in chemistry and biology from Delaware Technical Community College, worked this summer with Tye Pettay, a post-doctoral researcher at UD who took a faculty position in South Carolina this fall. Under Pettay's guidance, Durkan studied Harmful Algal Blooms (HABs), something he was not familiar with before the REU.
Working with Heterosigma akashiwo, a toxic algae species, Durkan looked at how various factors — such as salinity and nutrient levels — increase or decrease HABs' toxicity. The researchers are in the process of trying to get the results that they uncovered this summer published in a scientific journal.
Durkan said that in addition to the close-knit feel of the program, especially working with Pettay who was always around and available to answer any questions, his favorite part was learning the ins and outs of the research process.
"It was a great learning experience to see how long things actually take when you're like 'Oh, this will take a day' and then three days later, you're still doing the same thing," said Durkan. "My favorite part was getting an in-depth dive of how to do the research and getting to know how this is carried out, how we go about setting up the experiments and finding our results."