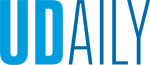 Driven to Discover: Gretchen Johnson
Article by Tracey Bryant Photo by Kathy F. Atkinson July 26, 2019
Undergrad researches what makes toxic algae tick
Editor's note: Research, community service, internships and study abroad are part of the summer for University of Delaware students. Follow them in action in our series of profiles and stories, which will be collected on the Driven to Discover website: https://www.udel.edu/home/driven-to-discover/
Gretchen Johnson, a senior Honors major in marine science with a minor in biochemistry, is one of more than 500 students involved in research projects across the University of Delaware this summer. UDaily connected with the Whitehall, Pennsylvania, native in Cannon Laboratory at UD's seaside Hugh R. Sharp Campus in Lewes.
Q. What are you studying and with whom?
Johnson: Under the mentorship of Dr. Kathryn Coyne, I am studying the regulation of an enzyme that contributes to the growth of Chattonella subsalsa, a species of harmful algae implicated in fish kills.
Q. What inspired this project and what interests you most about it?
Johnson: This project was inspired by the master's thesis of a now-doctoral student in Dr. Coyne's lab who studied nitrogen usage by raphidophytes, a group of algae that tends to produce toxins. I chose to work with Dr. Coyne on this project for the following reasons: I discovered a love of biochemistry after my marine science degree was already thoroughly underway, so I decided to minor in the field. Dr. Coyne has diverse projects going on in her lab, many of which focus on the intersection of biochemistry and ecology, which stood out to me as an opportunity to develop skill sets and intuitions relevant to biochemical research while also applying the knowledge I gathered from my marine science major. I was really excited when we spoke about possible projects around which to structure an internship. This one sounded like a great fit with my interests.
Q. How would you explain your work to a fifth grader?
Johnson: Every living cell needs to do certain tasks to stay alive and in working order. But they don't need to do every task all the time. Imagine the cell as a house. You need to vacuum your house, but only until it is clean. To vacuum constantly would be a waste of time and energy. When cells organize which tasks to do and when, we call it "regulation." There are lots of different ways to regulate cellular tasks, but, at the level of enzymes (proteins with certain jobs to do in the cell), one way that cells regulate activity is to simply and reversibly inactivate the enzyme until its function is needed again. It's like turning the vacuum off until your house gets dirty again (as opposed to always destroying the vacuums and making new ones in response to the next mess). My goal for the end of the summer is to test if this one species of single-celled algae turns one of its nitrate reductase enzymes "off" in the same way that trees and flowers do.
Nitrate reductase is important because, for organisms that can't take up nitrogen from the atmosphere and instead must get most of their nitrogen from nitrate in the water and soil, it is the first and slowest step in nitrogen assimilation. It's a gatekeeper for nitrogen metabolism, which includes the production of molecules the cell can't live without, such as protein and nucleic acids.
Q. What are the possible real-world applications for your study?
Johnson: My model organism, Chattonella subsalsa, is a known harmful algal bloom species implicated in fish kills. Harmful algal blooms are already problematic all around the world and may increase and shift due to climate change. Increased nitrate in the environment is a risk factor for blooms, so knowing about C. subsalsa nitrate reductase could be very helpful in managing them before blooms even occur.
On another note, one of the nitrate reductase forms used by C. subsalsa contains a sequence segment that suggests it is regulated in the same way as in plants that grow on land. It was the first algae discovered to share this with land plants. Thus, it raises interesting evolutionary and environmental questions about how this nitrate reductase form came to be the way that it is.
Q. What is a typical day like?
Johnson: Every day is a little different. My project hinges on a nitrate reductase assay, a laboratory analysis that is very time-consuming. On days when I'm running experiments, the assay consumes most of my working hours. On days when I'm not running the assay, I monitor and care for my algal cultures, analyze my data from previous experiments, read papers in the beautiful Cannon Library on UD's Lewes Campus, and make sure that any materials I need for future experiments are whipped up or replenished. The University funds workshops for Marine Science Summer Scholars and REU [Research Experiences for Undergraduates] students together, so on some days, I am not in the lab at all. I've gotten trained to operate small boats. We also traveled to Rutgers to meet undergrad researchers there and talk about our projects.
Q. What hurdles or learning curves have you overcome in the work?
Johnson: Any project involving cultured organisms (especially algae) is inherently limited by the health and availability of cultures. You always have to make sure that your cultures are healthy and in enough volume to provide samples for your next experiment in order to get the replication you want. Also, in general, as a student whose background in biochemistry has been, up to this point, only in the classroom, there is a steep learning curve associated with using the techniques and tools of the field. But the graduate students and faculty and postdocs have always been kindly willing to help me and answer my questions when I've had them, which has made things a lot less stressful. And with science in general, nothing ever goes exactly according to plan and you just have to be emotionally prepared for that at all times and do what you can with the data you've got.
Q. What advice would you give younger students (middle/high school) with similar interests?
Johnson: Start research as soon as you can, but also know that it is never too late to start (I didn't do my first research until I was halfway done with college). Learn a coding language early on. If you meet somebody who does cool science, ask them about what they do. DO. NOT. BE. SHY. I have almost without exception regretted the times when I was shy. Don't let mistakes stop your progress because you will make many; make the best of them. Whatever you do, do something that you can get enthusiastic about.
Q. What are your career aspirations?
Johnson: I don't know exactly what kind of career I want, but I do want to continue research through graduate school. I would like to do some teaching and mentoring at some point in my career since I have had so many mentors whose support I feel I can pay forward.
Q. What do you enjoy when you are not doing research?
Johnson: I like to sing, cook, herp (walk outside in search of reptiles and amphibians) and go to the beach.