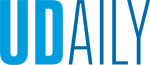 Plant passion
Article by Adam Thomas Photos courtesy of Jordan Dobak September 06, 2019
UD undergraduate Jordan Dobak discovers her passion for plants during a summer internship
When Jordan Dobak began her internship with Wetlands Studies and Solutions, Inc., during the summer of 2019 in Gainesville, Virginia, she couldn't tell the difference between a white oak tree and a red oak tree. Now, having gone through the company's summer internship program, she can easily identify the scientific name of at least 100 plant species.
Dobak, a senior studying environmental science with a concentration in environment and energy at the University of Delaware's College of Earth, Ocean and Environment, was one of 10 students selected for the competitive internship out of an application pool of more than 120.
She said that the company gave her and her fellow interns an immersive experience, exposing her to opportunities in different departments and having her take two classes: a course on plants and a wetland delineation course. Wetland delineation involves determining the boundaries on the ground for the plants, soil and water (or evidence of it) in a defined area.
These courses were taught by industry consultants and visiting professors from William and Mary and Shenandoah University, and were attended by the interns, as well as some of the company's employees who wanted to maintain and broaden their knowledge about plants and wetland delineation.
The plant course, in particular, was eye opening for Dobak. The class was taught by Doug DeBerry, visiting assistant professor at William and Mary, and Woodward Bousquet, professor emeritus at Shenandoah University. Dobak was required to collect and press 75 different plant species and then use that collection to learn the plants by sight while also learning the common name and the scientific name. A month into the internship, she had to take a test on all she had learned about the plants in the field.
"It was quite an amazing experience," Dobak said. "It helped me find a new passion of mine within the environmental field. It was a little extra knowledge for my environmental background which was amazing."
Wetland Delineation
Dobak spent two weeks in three of the company's departments: science, ecosystems and survey.
With the science department, Dobak said that she spent about a week and a half wandering through the forest and densely vegetated areas looking for the small-whorled pogonia, an orchid threatened by habitat loss. (The small-whorled pogonia is federally threatened and listed as endangered by the Commonwealth of Virginia.) She also participated in wetland delineation at a site where a homeowner wanted to build a basketball court in their yard. Because there's an easement behind the backyard where a wetland is located, Dobak and the professionals she worked with had to ensure that there would be a 100-foot buffer between the future basketball court and the wetland.
Dobak, who grew up in Gainesville, said that because the area has been under significant development pressure, and there's a lot of wetlands and streams within the area, a big part of what Wetlands Studies and Solutions, Inc., does is to ensure that if a wetland or a stream is destroyed during the course of construction, another will be built to take its place.
"Along with the increased development and impermeable surfaces, there's an increase in stormwater runoff, and so the streams within this highly developed area now are horribly eroded," said Dobak. The company has focused on stormwater, stream restoration and wetlands for 25 years or more.
Growing up in the town and seeing it expand, Dobak said that she never thought about the consequences of expansion to these natural habitats and streams.
"It's been interesting to see all these places that I didn't even know existed in that area and see the protection that we put in place and obviously, the economic opportunity for the company from developers because of their disruption of these areas," said Dobak.
Pesticide Packs
Dobak described the ecosystems department as the catch-all department, covering everything from construction oversight at stream restoration projects and wetland mitigation banks to invasive species control.
To help with invasive species control, Dobak became a registered technician for pesticide application, donning a 50-pound pesticide back pack and trudging through wetlands and forests in 95-degree, humid Virginia weather.
"That was another wake-up call that being an environmentalist isn't as glamorous as people might think, and it was by far the hardest department to work in," said Dobak.
Constructed wetlands in Virginia can become totally overtaken by cattails leaving no room for other vegetation to grow. The purpose of building the natural areas is to preserve habitats for waterfowl and fish and all different kinds of wildlife. In order to help the native vegetation flourish, even an environmentally conscious company like Wetlands Studies and Solutions, Inc., has to use pesticides to cut down on invasive species. 
"I definitely didn't imagine myself spraying pesticides, but I've come to realize that it's extremely important because if these spotted lantern flies or other invasive species go untreated, they could pose serious effects on other habitats," said Dobak. 
Hometown Help
Dobak wrapped up her internship with the survey department, following the head surveyor around and using prisms at different locations of delineated wetlands inputting data points into a GIS system. 
Once, when a farmer drove his tractor slightly into a wetland that surrounded his farm, Dobak and her group had to go out and survey the resource protection area that he disrupted. 
Of everything she was exposed to this summer, Dobak said that she enjoyed working with the science department and discovering her passion for plants and was also was thrilled to get the opportunity to intern with a company doing so much work in her hometown. 
"I couldn't imagine myself interning anywhere else. It was like destiny for me to work here," Dobak said. "It's 10 minutes away from my house, and it's something that I absolutely love."