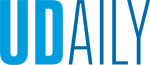 In Memoriam: Albert J. Frankel
Article by UDaily staff Photo courtesy of McCrery and Harra Funeral Homes October 09, 2019
Campus community remembers retired adviser, manager
Albert J. Frankel of Middletown, Delaware, who retired in 2013 from his position as an academic adviser II in the University of Delaware Biden School of Public Policy and Administration, died suddenly on Sept. 24. He was 61.
A UD alumnus, Mr. Frankel was at the Biden School from 2008-13, serving as graduate services coordinator from 2008-12 and academic adviser II from 2012-13. Previously he served as assistant registrar at the University from 1987-96 and as UD's transportation manager from 1980-87.
A graduate of St. Marks High School, he received his bachelor's degree at UD and a master's degree in public administration at Wilmington University.
In addition to working at the University of Delaware, Mr. Frankel held positions as registrar at Wilmington College and the University of New England, assistant registrar at the University of Maryland Baltimore County.  
After retirement, he volunteered his time to his daughter Bethany's marching band and musical theatre departments at Appoquinimink High School. He enjoyed hiking, camping, exploring what was around the next bend and sharing laughs and stories with friends. He was an accomplished photographer and painter, with a keen eye for composition.
Mr. Frankel is survived his mother, Dorothy Frankel; his wife, Lisa; daughter, Bethany; sister Dorothy Davis and husband, Glenn; brother Bob and Kim Applegate; sister Janice Lehmann and husband ,Tim; nephews and nieces Kyle and Shradda Davis, Alec Davis and fiancé Julie Keddell, Connor and Parker Lehmann, Bret Katz, Devon and Brooke Gibson, and Heather and Dylan Braun; his extended family, Robin and Steve Katz, Taylor and Liz Gibson, and Claire and Gordon Braun; and his constant companion, the family dog, Griffin.
A celebration of Mr. Frankel's life will be held at 2 p.m., Saturday, Oct. 12, at Silverside Church, 2800 Silverside Rd., Wilmington, Delaware, followed by a reception. Memorial contributions may be made to the Bethany Frankel Scholarship Fund.
Condolences may be left online.