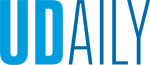 Environmental Justice
Article by Adam Thomas Photo courtesy of Marissa McClenton October 22, 2019
UD's Marissa McClenton looks to environmental education to help minority communities
University of Delaware student Marissa McClenton decided she wanted to study the environment while researching the water crisis in Flint, Michigan for an AP Environmental Science class during her senior year of high school.
Now a sophomore majoring in environmental studies and looking to add a geology major, McClenton said that she is hoping to raise awareness on environmental issues facing minority communities throughout the United States.
"I love my community with people of color and I love environmental justice," said McClenton. "Sharing the knowledge on environmental issues that affect people of color is where all of my passions kind of came to an intersection."
With the environmental studies major, McClenton said she has found an area of study that encompasses those passions.
"I'm learning the science part, but I'm also learning how the environment affects people and how it affects black and brown communities and what we can do to help," said McClenton. "The environmental studies major gets all that."
As for her interest in geology, McClenton said it was piqued after she took the "Geological Hazards and their Human Impact" class taught by Claire O'Neal, assistant professor in the College of Earth, Ocean and Environment's Department of Earth Sciences. (UDaily published a story about the class in April 2019.)
After taking another geology course in the spring of 2018, McClenton said that her view of the world has been forever altered.
"I drove across the country and I couldn't look at the mountains without connecting it to geology," said McClenton.
In addition to the classroom learning, McClenton is also a general board member for the Black Student Union (BSU), is a Diversity Enrichment Leader and will be a Resident Assistant in the fall.
Having been selected for the BSU board last semester, McClenton said that her goal for BSU "is to try and reach the parts of the black community here at UD that fall through the cracks and try and bring them together so that we can have a more unified community."
She wanted to get engaged in BSU because she said she loves her community and "wanted to find a way to repay the kindness and support that they have given me. I wanted to lend my voice and my ideas to an organization that serves as a liaison for the black community here at UD."
As for her role as a Diversity Enrichment Leader, McClenton said that it is an opportunity for her to "help prospective students see UD as an option and that there is a whole community here waiting for them."
In addition to trying to help UD with its mission of diversity, McClenton is also trying to help the environmental field, generally, become more diverse. As seen in the water crisis in Flint, Michigan, environmental issues affect people and communities of color and McClenton wants to help represent those communities.
"When we look at how the environment affects people of color, it affects us the most and we don't have as many people in it to represent us as we could," said McClenton. "Some people are deterred by being in a field where there's not really anyone who represents you, but in the College of Earth, Ocean and Environment, our dean is black and our assistant dean is black, and they're both amazing women."
Estella Atekwana, who got her bachelor's and master's degrees in geology before earning a doctorate in geophysics, is the dean of CEOE. Keeley Powell, who earned her bachelor's and doctoral degrees from UD, is the assistant dean for undergraduate services.
Originally from Smyrna, Delaware, McClenton said that she was initially unsure of how she was going to fit in at UD but after she experienced her first CEOE Coast Day in Lewes, she realized that she had found the place where she was going to stay.
"I remember going to Coast Day the fall of my freshman year and I was like 'I love this.' I loved seeing the Lewes campus and there were so many different people I met and projects I got to see," McClenton said. "I love turtles and got to watch a presentation about stranded turtles and dolphins and it was so amazing. I've always loved the ocean and seeing that UD has such an amazing program and campus was just mind-blowing. "When I actually got into the classes and met professors, I realized that it was such a great fit for me. Now that I'm here, I can't imagine myself being anywhere else and still getting all the opportunities that I could get."