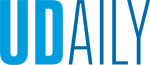 A place for veterans
Article by Casey Impagliazzo and Eric Ruth Photo by Kathy F. Atkinson November 05, 2019
UD to open Veteran and Military Success Center
The upper level of the University of Delaware's Trabant University Center has been a home away from home for many. These surprisingly peaceful rooms above the bustling food court have sheltered conversations of identity and belonging for decades, bringing together lesbian, gay, bisexual, trans, queer and questioning communities as well as convening councils for the University's 50 fraternity and sorority chapters. On Tuesday, Nov. 12, Trabant's shapeshifting silver corridors will again rise to the occasion with the grand opening of the Veteran and Military Success Center.
The center in room 226 of Trabant will be a new space for all veterans and military students to connect, find resources and build community. Also together for the first time in this space will be offices for the Blue Hen Veterans registered student organization and the University's student veterans services coordinator, Brooks Raup.
"This space will make it easier for all members of the military community and their families to connect, both with me and with each other," Raup said. "Whether studying for a test, holding a meeting, networking or just hanging out, we hope all military students and family members will see the success center as a place they can call home."
The center opening is one of several UD activities around Veterans Day on Monday, Nov. 11. Those activities started early on Tuesday, Nov. 5, when students and others started at 6 a.m. to plant U.S. flags on the North Green as part of the Flags for the Fallen Tribute. Coffee and donuts from Wawa helped flag planters manage the morning chill. Also on Tuesday, Nov. 5 was the Veterans Wellness and Career Fair at the Audion in the Tower of the Science, Technology and Advanced Research (STAR) Campus. The fair was scheduled to run from 10 a.m. to 3 p.m.
As the primary GI Bill/Veteran Affairs Certifying Official for all student veterans and veteran dependents, Raup spends most of his time talking with students about their needs and advocating on their behalf. This one-on-one student support is so central to the Office of the Dean of Students' mission that the department recently pulled Raup's role and oversight of the veteran student experience into the Division of Student Life, said Adam Cantley, dean of students.
Though the reporting line is new, ODS has long held a central role in helping UD students of all types transition to campus and navigate the University environment successfully. The veteran campus working group co-led through this office made several recommendations to administrators that have steadily been implemented including the creation of Raup's position, BHV's first office in Perkins Student Center, Prisoner of War tributes in both student centers, a student veterans success webpage, and now the Veteran and Military Success Center. Less visible are all the associated digital trappings, such as making sure military students can easily identify and connect with Raup, route to relevant web content from the main UD website, and see themselves reflected in University policies, priorities and programs.
True to form in other areas of Student Life, student leaders have been present every step of the way as support and services have been dedicated and expanded. Since the campus working group, Blue Hen Veterans has led the way for the design and features of this latest space, said Todd Glessner, Blue Hen Veterans president.
This ever evolving support network has earned UD a gold or top 10 Military Friendly designation for several years in a row and turned its annual flag planting ceremony into a key activity during UD's Veterans Day observance with guest speakers, a special Blue Hen tailgate and even a black tie ball.
This year's Veterans Day program includes:
Nov. 8 at 11 a.m. on the North Green: Veterans Day memorial ceremony featuring guest speaker Brigadier General Michael Berry, adjunct general of the Delaware National Guard (open to all)

Nov. 9: 3rd Annual Veterans & Friends Ball (open to all; ticket required)

Nov. 12 from 11 a.m. to 1 p.m. in room 226 of Trabant: Grand Opening of the Veteran and Military Success Center (open to all)

Nov. 16: Salute to Service veterans' tailgate and Blue Hen football game
For the past several years, UD's veterans have been seeking to expand opportunities to mutually support one another on campus, a dynamic that they say is crucial in veterans' transition to a campus largely populated by far younger students. With each others' support, veterans say, they can work through feelings of alienation, and cope better with the symptoms of post-traumatic stress disorder that sometimes arise.
"Coming from military life to college life is a culture shock," Raup said. "You've been around the world, seen a lot of things, and you sometimes can't relate to that 18-year-old."
In recent months, UD's veterans also have gained greater potential to earn academic credit for the skills they have learned and the knowledge they have mastered in the military. Beginning in the fall semester, a modified credit-transfer policy will allow UD's academic departments to consider an applicant's equivalent military training, a move that is seen as giving the University an even greater edge in attracting the many potential transfer students with military experience.
Since 2017, UD had offered minimal credit transfers for military experience, primarily in the areas of military science and physical education. Administrators quickly realized more needed to be done to keep UD in pace with its peers, and the Faculty Senate agreed. To qualify for credit, applicants will work with individual departments and professors to determine equivalencies between their military transcripts and UD courses.
Under the new policy, UD also will begin offering all students the opportunity to "test out" of certain courses through the College Level Equivalency Program (CLEP). CLEP credits aren't necessarily linked to specific courses, and will appear on transcripts as "test credit."