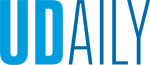 In Memoriam: Maxine R. Colm
Article by UDaily staff November 25, 2019
Campus community remembers retired vice president, alumna
Maxine R. Colm, the first woman to serve as a vice president of the University of Delaware, died on Nov. 21, 2019.
Dr. Colm, who earned her doctorate at the University, held top administrative posts at UD for more than 20 years. She joined UD in 1989 as vice president for employee relations, with responsibility for establishing and implementing personnel policies and procedures, and during her tenure, all facets of employee services were consolidated into one Human Resources unit.
After stepping down as vice president for administration in 2008, she held other administrative posts on campus, including associate provost and assistant to the dean of the College of Arts and Sciences. She also taught in the University's School of Education.
In 2009, the University of Delaware Association of Retired Faculty honored her at a luncheon meeting, thanking Dr. Colm for her support of that organization.
A dedicated professional
Some of Dr. Colm's former colleagues shared their reflections about her and her contributions to the University.
Calling her "a trusted and valuable member of the Universtiy's leadership team," President Emeritus David P. Roselle said, ""Maxine Colm's knowledge of higher education and human resources issues was matched by a dedication to the University of Delaware, where she earned her doctorate, and to the women and men who make up its faculty and staff. Her contributions have had a lasting impact on the University."
David Hollowell, executive vice president and University treasurer emeritus, said, "Maxine Colm was my first senior hire after joining UD in 1988, and we worked closely together for the next 19 years. Whether it was AAUP negotiations, working to improve personnel services or supporting the campus police in their initial accreditation, Maxine was a dedicated professional. She also had a great sense of humor and love for the University. She was a wonderful colleague and friend to me and many others at UD."
"Our University community is stronger because of Maxine Colm," said Dan Rich, University Professor of Public Policy and former University provost. "She introduced dozens of policies and practices to make UD a better place to work. She also was an outspoken advocate for a more diverse and inclusive campus community. Maxine was the quintessential problem-solver, trusted and relied upon to provide advice and counsel to all parts of the campus community. I was fortunate to have Maxine as a friend and colleague, and to benefit from her insight, advice and humanity."
Susan Foster, retired vice president for Information Technologies, said, "Max was a long-time colleague at Delaware. (She would be glad that I use that word because it was one of her favorite forms of address.) I arrived a few months after she did, and she helped me settle in. She was a clear-eyed, compassionate leader who brooked no nonsense and for whom no problem was insoluble. I am fortunate to have known her.
About Dr. Colm
A 1949 valedictorian of Port Richmond High School of Staten Island, New York, she graduated summa cum laude from Vassar College in 1953 with a degree in political science. After obtaining a master's degree in educational administration with honors from Rutgers University, she earned her doctorate in higher education administration from the University of Delaware .
Her work career began in 1954 as a grade school teacher at Fort Bliss, Texas, army base during the Korean War. Later she became president of the Haddon Township Board of Education, followed by founding and being an original member of the Camden County  Community College Board of Trustees.  She then served as an administrator at Glassboro State College and the New Jersey Department of Higher Education under Gov. Tom Keene, before joining the University of Delaware. In her later years, she was the chairman of the Wills Eye Glaucoma Foundation.

Dr. Colm was preceded in death by her husband, Howard Colm. She was a devoted mother to her sons Stephen and Mark and loving grandmother of Clancey, Bowen, Austin and Trevor.
Services will be held at 11 a.m., Monday  Nov. 25 , at the Mount Hebron Cemetery, 130-04 Horace Harding Expressway, Flushing, New York.
In lieu of flowers, contributions may be made to the University of Delaware General Scholarship Fund. Please send contributions to: University of Delaware, Gifts Processing, 83 East Main St., 3rd Fl., Newark, DE 19716.  Make checks payable to 'University of Delaware' and include on the memo line "in memory of Maxine Colm." Gifts can also be made on the University of Delaware's secure website, www.udel.edu/makeagift.