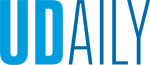 University of Delaware Named a Top Place to Work
Article by Cindy Hall May 02, 2019
Forbes ranks UD among America's best midsize employers
The University of Delaware has been named by Forbes as one of America's Best Midsize Employers for 2019. This is the first time the University has been included on the list, which highlights 500 of the top companies with 1,000 to 5,000 employees.
"We strive to maintain a workplace rich with opportunities for growth and well-being for our faculty and staff, and this ranking reflects the results of that commitment," said UD President Dennis Assanis. "I am grateful to every one of our dedicated faculty and staff members for their remarkable achievements and contributions to the University's vibrant community."
In addition to its main campus in Newark, UD has employees in locations across the state — in Wilmington, Dover, Georgetown and Lewes.
Wayne Guthrie, vice president for human resources, said, "The University's top-notch talent, exciting campus and dedication to a healthy and fulfilling work-life balance are key to making UD a great place to work."
The University offers a health benefit plan that has long been recognized for its comprehensiveness and competitiveness in the market. Other aspects that contribute to a positive employee experience include a commitment to diversity and inclusion, access to a myriad of educational and professional development opportunities, well-being programming including fitness classes and health screenings, and a 403(b) retirement plan with a generous matching contribution.
Survey methodology
To determine the Best Midsize Employers list, Forbes partnered with Statista to survey 50,000 Americans working for companies with at least 1,000 employees. All the surveys were anonymous. The respondents were asked detailed questions about working conditions and to rate, on a scale of zero to 10, how likely they'd be to recommend their employer to others. Statista then asked respondents to nominate organizations in industries outside their own. The final list ranks the 500 large and 500 midsize employers that received the most recommendations.