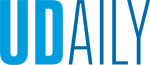 Innovation goes to market
Article by Karen Roberts Photo illustration by Jeffrey C. Chase May 30, 2019
UD-developed beneficial bacteria part of BASF product for soil
Commercializing a product often takes years, with no guarantee of success. It starts with an idea, but requires many minds — and hands — to make its way from the lab bench into products that serve the public.
At the University of Delaware, invention, innovation and entrepreneurship are considered essential to the University's institutional mission, as well as to the prosperity and security of our society.
One UD-developed technology that has successfully made it to the marketplace is a beneficial microbe named UD1022 that helps plants form a root-strengthening biofilm. Developed by UD's Harsh Bais, associate professor of plant and soil sciences, and Janine Sherrier, a former UD-faculty member now at the University of Georgia, the UD-patented microbe is a unique strain of Bacillus subtilis, a natural, beneficial bacterium that lives on the surface of roots and the surrounding soil, or rhizosphere.
Exclusively licensed to BASF in 2013, UD1022 is a key component of the company's Velondis brand product line. In early 2018, BASF introduced a a rhizobial-based inoculant for peas and lentils called Nodulator Duo that incorporates the patented UD1022 Bacillus subtilis strain in conjunction with BASF's top performing rhizobial strain for pea and lentil. The product is used in Canada to promote nitrogen fixation and plant health in peas and lentils.
The unique combination of UD1022 in the BASF in-furrow granular rhizobial formulation provides added root-strengthening biofilm for seedlings and roots of peas and lentils, allowing more energy to be directed to growth and yield. BASF studies of UD1022 have shown that the bacteria form a biofilm, a living barrier that produces high levels of Indole-3-Acetic Acid (IAA), a plant hormone that causes cells in plant shoots to elongate. Field studies showed the biofilm strengthens and protects roots, increasing above-ground growth by 5 percent and root growth by 9 percent within six to eight weeks after planting.
Enhanced root growth enables the plant to access and extract more nutrients from the soil, efficiently take up water and resist stresses often encountered in spring. In Canada, stressors can include cool soils and harsh weather that can impact plant growth, according to Michael Schaad, marketing manager for BASF Agricultural Solutions.
The addition of UD1022 to the highly efficient and active BASF rhizobial formulation also resulted in pea and lentil plants developing approximately 30% more root nodules. In these symbiotic nodules on the plant's roots, BASF's highly efficient and active strain of rhizobia forms a unique association to convert atmospheric nitrogen to place available nitrogen, which plants can use to grow, develop and produce harvestable seed.
Bais explained that plants need nitrogen to make proteins and perform photosynthesis, and phosphorus to make roots. "This is like oxygen for plants, in terms of nutrients," said Bais.
In terms of yield, 2017 field trials for pea and lentil crops treated with the BASF inoculant containing UD1022 performed between 4 percent to 6 percent better than competing products, according to BASF data.
"UD1022 makes the whole plant healthier and healthier roots allow for better nodulation, which allows for better plant growth. We're seeing it adds to the value of the rhizobium itself. It's been a big success for us, there's no doubt," said Schaad.
The winding path to commercialization
Getting to this point has not always been straightforward and Sherrier and Bais did not arrive here on their own. UD's Office of Economic Innovation and Partnerships (OEIP) played a significant role in helping the researchers navigate the various aspects of the commercialization process.
It was basic research aimed at providing safe, effective tools for agricultural growers that led to the discovery of UD1022's ability to help plants fight fungal disease. When Sherrier, then a UD scientist, realized they might have something important, she reached out to OEIP for support in evaluating whether the innovation had market potential.
The diverse team at OEIP's Technology Transfer Center reviewed the innovation and determined that UD1022 was both patentable and had solid commercial potential. The technology transfer team helped the researchers acquire the proper legal protection and find a partner (Becker Underwood, now BASF) to test the invention and collect preliminary performance data. They then negotiated a two-year research contract with BASF in 2011, allowing Sherrier and Bais to validate the invention's usefulness over a broad range of applications. An exclusive licensing agreement with BASF followed, and — fast forward to 2018 — has resulted in a real product.
"Technology transfer involves the transitioning of scientific findings from the University to an industry partner with the aim of developing the invention and commercializing it into a product," said Joy Goswami, assistant director of technology transfer at UD. "This process involves identifying the technology, safeguarding it with patents or other types of intellectual property protection, and licensing those rights to industry."
The work is complex and requires tech transfer professionals to be fluent in the specialized languages used by scientists, engineers, business professionals and lawyers. They have to be patient, nimble and considerate of all stakeholders and keep everyone informed during the process. Behind the scenes, there are myriad tasks and mounds of paperwork to keep the process moving forward.
For faculty members like Bais, though, having the tech transfer folks in OEIP in his corner is a major advantage; one that allowed the researchers to continue focusing on the science.
"OEIP has been instrumental in our success," Bais said. "Early on, they provided seed money to fund a student to work on this project full time doing greenhouse trials using UD1022 on different plants and plant combinations. Later, having a team of tech transfer professionals who understand the science, was extremely helpful to our formulating ideas and concepts into logical products. In this way, OEIP really stepped up to help us convert a simple, basic science idea into an extremely important and timely commercial product for the agricultural market."
A limitless future
With one successful product on the market, BASF currently is exploring other ways to use UD1022 for other agricultural crops, including soybean and corn (maize). A recent independent market report by AgData reported that the Nodulator Duo inoculant containing UD1022 captured 14 percent of the market share for pulses in 2018. BASF hopes to expand this number in 2019.
"For this specific segment, this year, Nodulator Duo will be our only brand for the in-furrow pea and lentil market in Canada," said Schaad.
Back at UD, Bais' research team is focused on decoding just how UD1022 works with the rhizobium. The researchers are specifically interested in exploring what is actually happening at the molecular level, both biologically and chemically.
"At the end of the day, every organism has to survive by itself," Bais said. "We know that Bacillus subtilis competes with other microbes on plants, but not with rhizobium. Theoretically, they should be growing against each other, but they don't … we just don't know how it works."
Understanding this, he said, could help the scientists determine where else UD1022 might be useful. UD doctoral student Amanda Rosier is leading this work in Bais' lab. So far, Rosier's work has shown that how UD1022 interacts with rhizobium may be specific and work for few legume hosts. Dissecting UD1022's interaction at the molecular level, with multiple rhizobium species, may help the researchers understand this unique bacterial interaction that may help plants in the long term.
The microbe may have other applications in horticulture and forestry, too. Building on previous work, Bais and UD colleague Yan Jin have shown that a strain of the beneficial microbe can increase water retention in soil to mitigate drought. Bais also is studying UD1022's effect on alfalfa.