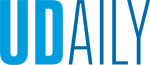 The Future of Water in the Mid-Atlantic
Article by Eileen Dallabrida Photo by Maria Errico April 01, 2019
World Water Day Symposium Engages Science, Business, Government
Two thirds of the Earth is water, but there is not an endless supply of the water people need to sustain the planet.
On World Water Day, March 22, scientists and students examined this subject at a symposium titled The Future of Water in the Mid-Atlantic: Agriculture, Restoration and Technology at Stroud Water Research Center. The event was sponsored by the Delaware Environmental Institute (DENIN) at the University of Delaware, the Delaware Department of Natural Resources and Environmental Control and Stroud.
Keynote speaker Brian Richter, president of Sustainable Waters, spoke of parched western states, which are depleting rivers and streams to produce alfala and grass hay to feed cattle.
"The Colorado River basin is on the brink of disaster," he said, noting that more than 350 species of fish are in peril. "The big reservoirs are going dry."
Finding a solution is complicated. Initiatives include subsidizing farmers who allow fields to lay fallow to shifting to crops like hemp, which require half the water of cattle feed.
Holly Michael, associate DENIN director, noted partnerships will play an increasingly important role in finding environmental solutions.
"At the symposium, we see academia, government and the public sector coming together," she said. "It's a great experience for students who are here and will be building their careers."
Marian Young, president of BrightFields, advocated for new technology that will improve cleanups, such as PCB-degrading microbes.
"We need to reuse urban areas that already are developed and leave the woods for wildlife," she said.
The event was funded in part by the UD Office of Graduate & Professional Education, Grand Challenges program and was organized by graduate students studying water across campus.